Is prepaid the best way to spend abroad?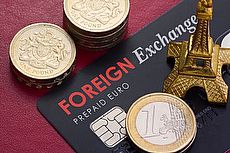 Would a prepaid card be the cheapest way for me to spend and get out cash when I go abroad?
Specialist use abroad debit and credit cards for foreign use steal the limelight but they're not always the cheapest way to spend abroad.
The prepaid advantage
Cards that can be topped up have three advantages over their credit and debit cousins.
1. Easy to access... and to get rid of
Most of the top use abroad credit cards require applicants to have a good to excellent credit rating and some of the cheapest debit cards are only available to main current account holders which means switching.
In short, it's a lot of hassle for those that are only going to be out of the country for a couple of weeks.
Not only are prepaid cards much easier to obtain - usually they require a permanent UK address but no credit check - but when the balance is spent cardholders have few, if any, obligations, they can just get rid of the card.
2. Fixed exchange rates
From a value for money point of view, the big advantage is fixed exchange rates and, with the top deals, few fees on spending and cash withdrawals.
As we'll see in the next section, they're not always as cheap as the best deals but they're certainly cheaper than most standard credit and debit cards.
The huge advantage is that it's clear how much is due.
3. Keep safe from theft and overspending
If a prepaid card is lost, most providers will replace the card for a fee of about £10 with all the card's funds intact (more on prepaid protection here).
Additionally, prepaid cards have the added benefit of not being tied to a current account or credit card, which is safer in terms of preventing ID theft as well as limiting fraudulent transactions.
Finally, going prepaid is a good protection against holiday money hangovers.
It can be hard to know how much a transaction costs in pounds abroad and it's probably not something most people want to think about too deeply on the beach anyway.
What to look for
Sounding good so far? Let's have a closer look at the best features available with most holiday prepaid cards.
The best exchange rate
To show the difference exchange rates can make let's compare two leading prepaid cards for use abroad: the FairFx Prepaid MasterCard (more details) and the Caxton FX Currency Card (more details).
Here's the difference between their rates and buying foreign currency online before a trip from the Post Office (rates checked the day we last updated this article).
FairFx
Prepaid MasterCard
Caxton Fx
Currency Card
Post Office
Foreign Currency
£1
1.17 €
1.17 €
1.15 €
£250
294.25 €
293.50 €
289.25 €
However, note that if the card is only going to be topped up once it's the exchange rate on the day that counts and this should only be one factor.
Fees, for example, are also important.
Fewest fees
Alongside the rate, it's important for cardholders to look at which deal will land them with the fewest fees. This will depend on how they plan to top up and spend using the card.
Topping up: usually free by bank transfer, phone call or text but this is worth checking for those with a preferred method.
Spending: Often free. When there's a fee, it's often a fixed amount. Note that some cards don't charge abroad but there will be fees for spending in the UK, worth noting a card might be overloaded.
ATM withdrawals: FairFx's Euro card levies a 1.50 Euro charge for cash withdrawals, for example, while Caxton Fx cards tend to have far fewer fees for ordinary transactions.
Dormancy fees: The Travelex Cash Passport (more details), for example, levies a charge if the card goes unused for 12 months. Find more information on dormancy fees here.
Best currency option
Most prepaid card providers offer a 'Euro' card, a 'US Dollar' card and a 'spend anywhere' card.
Single currency cards generally have the fewest fees and seem less likely to charge for the card upfront so, except for those certain that they'll spend in several currencies, they're probably the best option.
Do they beat 'use abroad'?
For all that prepaid cards are good value, however, they don't necessarily beat the best standard cards out there.
We have a whole guide on the best cards advertised to holidaymakers so take a look to see exactly what we mean.
Briefly, though, here are three advantages standard foreign use cards have over prepaid.
1. Fewer limits on spending
A cap on holiday spending might be appealing to some but, on the other hand, some people might prefer to know that they'll always have enough cash no matter how many unexpected costs come up when they're away.
Of course, if spending on a credit card, they'll still need to limit spending to the point where it's possible to pay off the balance in full to avoid paying interest.
2. Section 75 protection (credit cards)
This handy bit of consumer law which covers credit cards applies to purchases abroad too.
Find out more in our full guide.
3. Travel extras
As well as 0% non-sterling transaction fees on use abroad many travel targeted credit cards also offer extras such as insurance or reward points. Check out the guide above for more information.
Clarification
Let's be clear at this point, what we're talking about here are good use abroad credit and debit cards.
The problem many of us face is that our standard debit cards are offering some of the UK's very worst fees for spending abroad.
For example, one leading bank's debit card charges £1.50 for each transaction abroad, plus a non-sterling transaction fee amounting to 2.75%.
Prepaid cards may not always be top of the market but they're often better than that.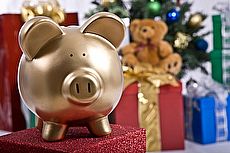 8 December 2017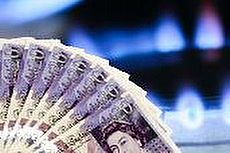 8 December 2017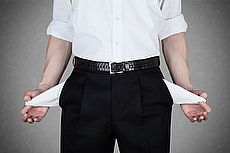 7 December 2017
Follow us or subscribe for FREE updates and special offers