Are my savings protected?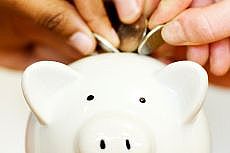 "After seeing people lose their savings when Icesave went under I'm concerned that the same thing could happen to me.
"Who protects savings and how do I know whether my savings are protected?"
As the catastrophic branch crashes of the noughties amply illustrated, checking whether or not savings are protected, and to what extent, is plain good sense.
Here's how to check.
How much is protected?
In the event of emergency, the Government will protect most UK savings accounts and ensure compensation of up to £75,000, rising to £85,000 from January 2017.
This marks a return to the level of protection on offer before the end of 2015; the temporary drop came about because back then the pound was much stronger, as we explained when the reduction was announced.
Now, however, sterling has dropped in value against the euro so much - more than 10% - that it's been necessary to recalculate the level of protection offered four years before it was next due to be adjusted.
The protection is offered through the Financial Services Compensation Scheme (FSCS), a fund set up by several financial bodies and regulated by the Financial Conduct Authority (FCA) and the Prudential Regulation Authority (PRA) to protect people's finances in the face of a crisis.
The scheme promises to automatically repay any savings lost through fault of the bank, usually within seven days, although there may be a small delay while the compensation is being found.
The sum of £85,000 includes any accumulated interest, and represents the limit per person, per PRA authorised firm.
So, for example, from January 2017, joint account holders will be entitled to a total of £170,000 compensation: £85,000 for each named holder.
Which accounts are protected under FSCS?
Most savings account types and the vast majority of financial institutions fall under FSCS protection.
Quick check
Account types: current, cash savings, Guaranteed Equity Bonds and Sipps are covered.
Bank types: only UK regulated institutions are covered.
Multiple accounts: is cash over £85k spread between unlinked banks?

However, not everything is covered so it's always safest to check for exclusions.
Account types
Customers with basic current and savings accounts from banks, building societies, or credit unions will almost always be protected.
Tax free savings accounts are also protected under the scheme.
Guaranteed Equity Bonds are also covered. They count as deposit accounts because the interest is determined by the stock market's performance.
Anyone worried about cash stored in the form of pension savings should bear in mind that a Self Invested Personal Pension (Sipp) is another money store protected under FSCS.
However, people will need to check with their Sipp provider which bank their cash is being held in. Should it be the same bank as they use for other accounts, the limit will be spread between them.
Note that other pension schemes may fall under the category of investments, so it's worth checking with the specific financial firm what, if any, protection is available.
Bank types
The next thing to check is whether the bank is regulated in the UK. Banks must be PRA regulated to qualify for this protection.
Most banks, even foreign owned ones such as Santander, are covered but there are a few EU banks that are regulated elsewhere.
These include, but are not limited to, ING Direct, Triodos and Anglo-Irish.
People who have accounts with one of these will find their money should be covered under a "passport scheme", relying on protection from the foreign government in question, not the FSCS.
Should they be registered in an EU nation, that shouldn't be too much of a problem.
In addition, although the sites themselves have to be FCA-approved, peer-to-peer lending such as that carried out on Zopa isn't covered by FSCS protection. Check with the individual site or see our guide to the risks for more information.
Multiple accounts and spreading cash
Things get a bit trickier when it comes to multiple accounts.
As we've already noted, the FSCS limit applies to savings per person, per registered financial institution, not per account.
This means that if someone holds a number of accounts with the same bank, as hinted at above the guarantee will be spread across all of those accounts.
"Per registered financial institution" means that banks with different names and brands but that have the same parent company, or share a banking licence, count as the same financial institution.
As an example, look at the four groups of institutions below.

SOURCE: Choose.net editorial team.
If a saver has £60,000 in a Halifax account and £60,000 at the Bank of Scotland, that's £120,000 saved in one PRA registered institution - more than is covered by the FSCS guarantee.
The saver would be fine, however, if they moved one account to, say, The Co-operative Bank. Each account would be protected in full as the two banks have separate licences.
For this reason, it's always worth checking which financial institutions all of our accounts fall under and if any of them coincide, especially if the bank or building society has recently bought out another company.
There's a full and up to date list of the banks and the institutions they're licensed under towards the bottom of the PRA website.
Also remember that when spreading savings over several financial institutions, accumulated interest could push accounts close to the protection limit over the edge.
A good rule of thumb is not to save more than £83,000 with one institution: the extra £2,000 will leave room for any accumulated interest.
It's impractical, however, to spread money over more than, say, nine or 10 accounts.
It's partly the impracticality that gives rise to another general rule: those with savings of more than £185,000 should keep to less than 10 accounts.
The savings may not be fully safeguarded in this case, but the risk will be significantly minimised.
Alternatives to FSCS
The FSCS is a good scheme to focus on, as it really is the last resort for compensation and is absolutely guaranteed.
But it will usually never come to that.
The only exception to this was Icesave, which did reach the point of liquidation.
Even then the Icelandic government paid back everyone's cash up to the limit - £35,000, as it was back then.
This doesn't always happen, though, so it's best to make sure that accounts are fully covered by the FSCS just in case.
If, however, the FSCS scheme doesn't offer enough security - in the case of very big savers, for example - there are several other options.
100% safe accounts
Firstly, there are a number of accounts that guarantee to keep savings 100% safe - like saving with the fully state-backed National Savings and Investments.
NS&I can safeguard money even more than a normal institution as savers are guaranteed to get their money back unless the Government themselves go bust.
Debt repayment
There are a few other methods that can help safeguard - or better use - large amounts of money.
Rather than keep hold of savings, for example, use them to repay debts, as interest on debt usually far exceeds interest on savings. See our guide to saving for more.
A mortgage is a good debt to tackle, too, though bear in mind not all borrowing can be overpaid, depending on the lending agreement entered into. See this guide for more.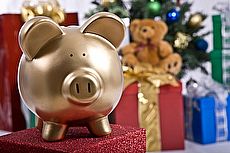 8 December 2017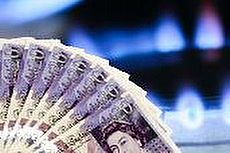 8 December 2017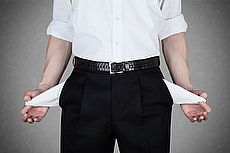 7 December 2017
Follow us or subscribe for FREE updates and special offers