It would allow Revolut to offer mainstream services such as deposit accounts, overdrafts and loans to UK customers.
If they are successful, it would also mean customer deposits would be covered under the Financial Services Compensation Scheme (FSCS), ensuring deposits of up to £85,000 were secure.
Revolut currently offer four levels of personal plans to their customers, specialising on foreign money transfers and cryptocurrency.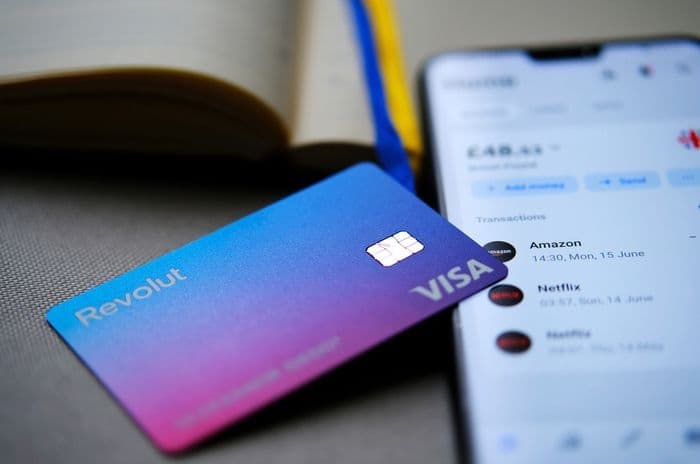 UK banking licence
Revolut have started the process to acquire a full UK banking licence. At present, they have an Electronic Money licence in the UK, but they also possess a full European banking licence obtained in 2018.
If they are granted a full licence, Revolut would be able to offer more traditional banking services to their customers. These could include:
Deposit accounts
Loans
Overdrafts
Credit cards
Currently, Revolut can only offer e-wallets and pre-paid cards to customers rather than full current accounts, meaning money can be stored in the account but it isn't a replacement for a full bank account.
Revolut customers are not yet covered by the FSCS guarantee which means £85,000 of a customer's money is protected if the bank collapses. A full banking licence will ensure Revolut's UK customers get that protection.
Who are Revolut?
Since launch in 2015, Revolut's digital services have evolved from simply providing an e-wallet and debit card to offering a full range of services targeted at tech-savvy users.
For example, they are a great option for spending money abroad and sending money overseas as they don't charge customers extra fees for these services in over 30 currencies.
There are four different Revolut plans for personal customers:
Standard (free): includes international spending, no fee currency exchange and cryptocurrency exchange
Plus (£2.99 per month): adds features such as tickets and returns protection plus daily interest on savings
Premium (£6.99 per month): adds features such as international payments, discounted device insurance and unlimited virtual cards
Metal (£12.99 per month): increases limits on features such as purchase protection coverage, no fee ATM withdrawals and more
The Metal plan is similar in scope to Monzo Premium, the account launched by the popular mobile only bank back in October 2020 for £15 per month.
Globally, Revolut has around 13 million customers, although it's unclear how many UK account holders they have.
Mobile only banking
If Revolut are successful in obtaining a full UK banking licence, they will join a growing number of digital only banks taking on traditional high street names.
As we explain in our guide to mobile only banks, companies like Revolut use innovative technology to attract younger customers to simple banking with modern features.
Monzo and Starling are perhaps the two biggest names in this arena, gaining their UK banking licences in 2017 and 2016 respectively.
Since then, both have expanded their services to rival those offered by traditional banks, with Monzo launching ISAs in April 2019 and Starling providing a Euro Account to customers from February 2019 onwards.
The two challengers were highlighted as two of the best banks for service quality in data reported to the Competition and Markets Authority (CMA) in August 2020.
Their success is in marked contrast to Bo, the digital challenger launched by NatWest to great fanfare in November 2019 only to be scrapped six months later.