Monzo took the top spot in two out of three categories mobile only banks were eligible for, while Starling took the top spot in the third.
The best in-branch service was reported by Metro Bank customers in the research undertaken by Ipsos MORI on behalf of the CMA.
On the other end of the scale, Tesco Bank came last in two categories, with Clydesdale Bank and Royal Bank of Scotland (RBS) receiving the lowest scores in the other categories.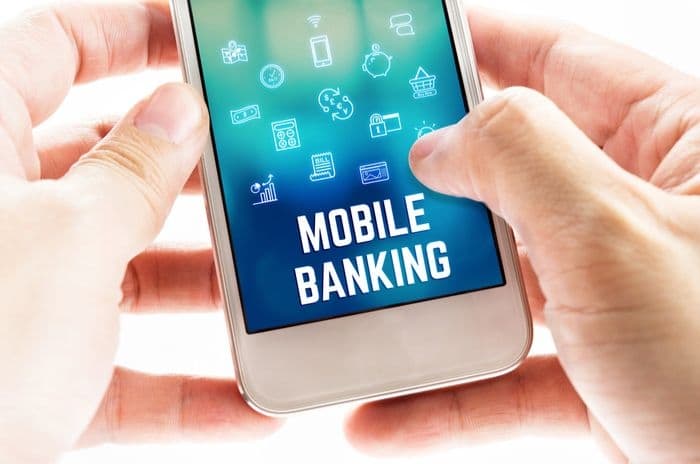 Credit: wee dezign/Shutterstock.com
Mobile only success
The personal banking service quality reports are published bi-annually, although this is the first time the rankings have included Monzo, Starling and Virgin Money.
Results are based on surveys with around 1000 customers of each provider every year, with customers asked whether they would recommend the bank to friends and family across four distinct categories.
For challenger banks, the results are promising. Across the four categories, these banks ranked in the top three:
Overall service quality - Monzo, Starling, first direct
Online and mobile banking services - Monzo, Starling, Metro Bank
Overdraft services - Starling Bank, first direct, Metro Bank
Services in branches - Metro Bank, Nationwide, Virgin Money
As Monzo, Starling and first direct don't operate branches, they weren't eligible for the final category, so Metro Bank (the only bank opening rather than closing branches) were easily able to claim that title, seven percentage points above second-placed Nationwide.
Monzo and Starling
Both Monzo and Starling have been stand-out performers in the mobile only banking market since they were founded in 2015 and 2014 respectively.
They have consistently performed well with customers, with Monzo taking the top spot in the YouGov BrandIndex of companies customers are most likely to recommend to others.
The challenger banks are gradually introducing features to rival traditional banks (such as Monzo's mobile only ISAs and Starling's mobile cheque imaging) at the same time as offering an enhanced mobile banking experience compared to high street banks.
In this latest research, Monzo score an 89% recommendation score for their online and mobile banking services, with Starling hot on their heels with 88%.
Metro Bank, who have also invested heavily in their online presence, took third place with a recommendation score of 85%.
With mobile banking set to overtake branch visits by 2021, the customer satisfaction performance of these challenger mobile banks is promising.
Read our full guide to mobile only banking here or compare current accounts here.
Poor customer experience
Contrasting the fortunes of Monzo, Starling, first direct and Metro Bank at the top of the league tables with the banks closer to the bottom is instructive.
Tesco Bank are themselves a bank with no physical branches, yet they come bottom of the rankings for online and mobile banking services with a recommendation score of 59%.
They also rank lowest for overall service quality with a score of 44%, marginally lower than RBS with a score of 46%.
RBS also perform badly in other categories, ranking second-to-last for overdraft services (51%) and last for services in branches (50%).
Other banks performing poorly across multiple categories include NatWest, TSB and Clydesdale (in the process of being rebranded to Virgin Money).
Interestingly, Virgin Money themselves rank third for branch service, suggesting recommendation scores could alter as the rebrand takes hold.