Cheques up to £500 can be deposited as customers take a picture on their smartphone and upload via the app.
Starling say this will allow for easier home banking for personal customers and businesses, although larger cheques will still have to be posted free of charge.
Although Starling state they are the first digital only bank to offer this feature, it's worth noting mobile cheque imaging is offered by various traditional banks too.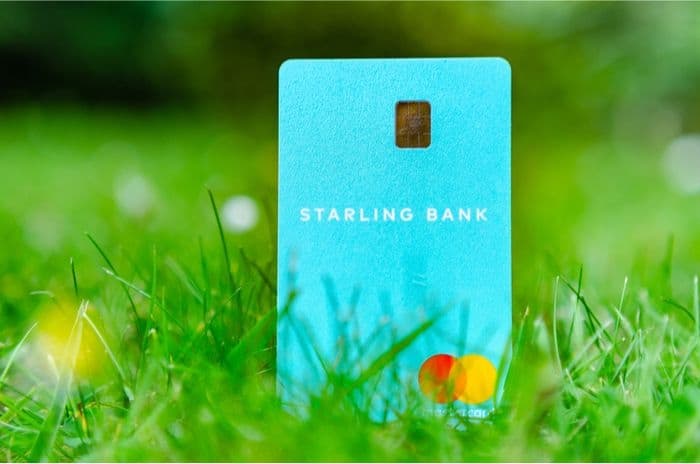 Deposit via app
The feature works by allowing customers to take a photo of the cheque they wish to deposit using their smartphone and uploading it straight into the app.
Starling are rolling out the feature to all customers with UK personal, joint, sole trader or limited company business accounts this week, so existing customers should find the option appearing quickly within the app.
The major limitation is that only cheques up to the value of £500 can be deposited via the app, although this limit is line with other banks.
Up to four cheques per week can be deposited by those with personal, joint and sole trader accounts while businesses can deposit up to ten.
For customers trying to deposit cheques of larger amounts or more cheques per week than allowed, they'll need to use Starling's free postal service to deposit them instead.
It's only worth noting that customers with any cheque can do this - the cheque imaging service is an option, not an obligation.
Cheque imaging
While Starling claim they are the first digital-only bank to offer this service, that doesn't mean they're the first banking app to do so.
Banks including Lloyds, Santander and Barclays offer cheque imaging through their banking apps, allowing customers to deposit cheques from anywhere.
The main difference seems to be that Starling have implemented cheque imaging for customers at a time when it could be most valuable, preventing customers from unnecessary excursions to post boxes.
Starling's customer base has expanded rapidly since their launch in 2017. They had 775,000 accounts in August 2019 and surpassed the one million mark in November 2019.
Although they're a digital only bank, they also have a link with the Post Office network, allowing customers to deposit and withdraw cash over the counter.
Starling altered their overdraft rates this month in line with the planned changes from other banks. However, while some other providers have delayed their changes, Starling haven't.
This could be because their new rates are connected to a customer's credit score and are 15%, 25% or 35% EAR rather than the higher flat rates other banks were hoping to implement.
Banking during coronavirus
Cheque imaging is undoubtedly one of the tools that will help personal and business account holders as they work from home and practice social distancing during the coronavirus crisis.
Bank branches are already struggling to cope with staffing and many banks are reporting their customer service lines are extremely busy.
So, any activity that can be moved online is welcome, with banks asking customers only to call if there is no alternative. Many simple tasks can be undertaken without the need for a telephone call or branch visit and there are instructions on every bank's website to take customers through the various processes.
Some of the financial tools banks are offering to help customers affected by Covid-19 are accessible online, although it's possible that speaking to an advisor may be necessary.