Starling Bank have announced a partnership with the Post Office that will allow account holders to deposit and withdraw cash via the 11,500 Post Office branches across the UK.
At present, Starling customers control every aspect of their banking experience via a mobile app, including initial set-up of their account through to making payments and tracking their spending.
This new partnership will allow customers to deposit and withdraw cash in person, rather than relying solely on the app for transactions.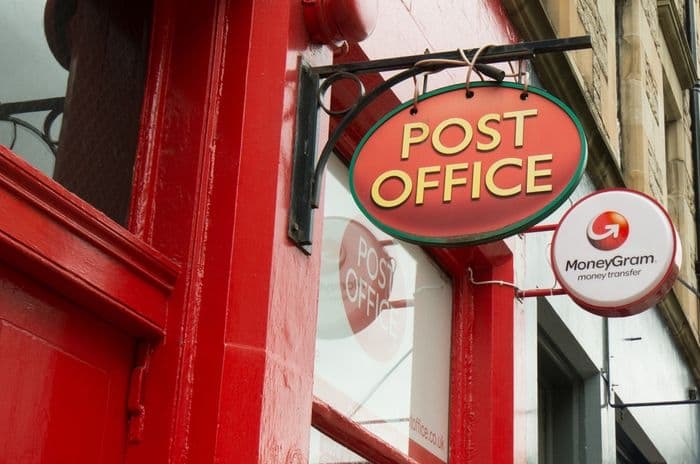 New partnership offers access to physical infrastructure for Starling customers
Starling Bank have built their reputation on disrupting the banking sector. Their focus to date has been to solidify their status as a quality banking app provider, culminating in them taking the top award in Smart Money People's Best British Bank Awards 2018 and beating mobile-only rival Monzo to the top slot.
Now they aim to complement their app with services offered at the Post Office available to both personal and business account holders.
No transaction charges will be applied for Personal Account holders accessing services via the Post Office. This includes all deposits and withdrawals.
This addition to Starling's banking experience allows customers who may have been reluctant to choose a bank with no branches access to 11,500 branches around the UK.
Customers choosing to bank their way
Starling and other mobile-only banks such as Monzo, Atom and Monese are part of a banking revolution that enable consumers to access their money on the go.
These banking apps have emerged as the number of UK adults using online banking continue to rise. The number of online banking users was 71% (38 million) in 2017, with 22 million of those using mobile banking apps, according to research from trade body UK Finance.
Apps like Starling are designed from the ground up, rather than developed in line with existing policies and branding as traditional high street banking apps are. This has allowed them to position themselves as consumer-centric and focus on the app experience alone.
This new partnership with the Post Office is designed to complement rather than confuse Starling's banking offering. They join 27 other banks in the Post Office's Banking Framework in allowing nationwide access to their services.
Post Office making itself relevant to a new generation
The Post Office has become an integral part of the UK banking network, with approximately half a million banking transactions taking place in branches every day.
This is taking place against a backdrop of bank branch closures across the UK, including a substantial programme of closures by RBS in 2018.
The Post Office Banking Framework was established in 2017 to enable personal and business account holders to access cash banking services at their local Post Office.
All major banks including HSBC, RBS and Barclays are part of the scheme and it is estimated that 99% of retail banking customers can access one of the 11,500 Post Office branches across the UK.
Banking services represent a growing market for the Post Office. With many branches now opening for longer during the day, they offer a viable option to customers who work traditional hours and need to access a branch outside of those hours.
The diversification of the Post Office's services has increased in recent years as they have also entered the broadband market.