RBS have announced they will close a quarter of their remaining bank branches, with 197 NatWest and 62 Royal Bank of Scotland branches due for closure in the next six months.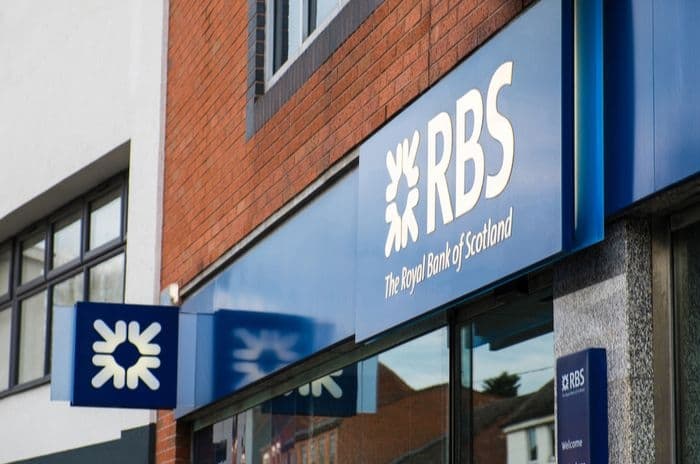 Credit: D K Grove/Shutterstock.com
The banking group will also axe the jobs of 680 branch-located employees, although they're seeking to do so on a voluntary rather than compulsory basis.
These cuts follow on from the approximately 100 branches they closed and 600 jobs they removed last year, when the number of total branch closures in the UK banking industry topped 550 in the first half of the year alone.
And while RBS claim that the cuts are the inevitable result of a decline in branch visits, such a decline is partly the result of removing staff from existing branches and making in-branch banking more like online banking.
Scotland and Wales
Coming to a total of 259, the branches due to be closed are too numerous to be named individually.
Yet a grouping of the closures according to various regions shows that the South West & Wales, Scotland, and the South East & London are the worst affected.
| Region | Closures |
| --- | --- |
| South West & Wales | 69 |
| Scotland | 62 |
| South East & London | 58 |
| Midlands & East | 36 |
| North | 33 |
Abandoned communities
Given that so many branches are being closed, it's likely that many communities will be negatively affected by the changes.
For example, according to the Abandoned Communities report produced by MoveYourMoney in July 2016, "bank branch closures dampen SME lending growth by 63% on average in postcodes that lose a bank branch".
While such data applies to small businesses, it underlines how many people still need to bank in person, especially when it comes to larger transactions such as loans and mortgages.
There's also the fact that the shift to digital banking is partly responsible for the growth in phishing fraud, which sees people lose money to scammers posing as their bank.
TechXperts and Community Bankers
However, despite the strong possibility that 259 branch closures will have a negative impact on people financially, RBS are trying to assure their customers that other services are in place to help them continue to bank without a branch.
They've established a "new specialist taskforce of TechXperts", whose job it will be to provide customers with training and support in digital skills.
There is already at least one such TechXpert in every RBS branch in the UK, yet RBS also plan to have 103 "Community Bankers" in place throughout the UK by the end of March.
40% fewer visits
There were already 55 as of this August, and what they do is essentially help customers affected by a closure adapt to financial life without a branch.
Of course, one banker for a single community isn't as helpful as an entire branch, especially if he or she will disappear soon after the transition to a branch-less community has been made.
Yet RBS claim that the main reason for the branch closures is that their customers have been making 40% fewer visits to existing branches since 2014, and that mobile transactions are up by 73%.
Employees and machines
It's possible, however, that this decline and increase isn't simply the result of changing customer demand, but of RBS' own decisions and strategies.
For example, like the other big high street banks since at least 2013, RBS have been cutting down on employees in surviving branches and introducing automated machines to replace them.
They cut at least 1,350 branch roles in 2016, with the effect being that their in-branch experience became increasingly less distinguishable from online or mobile banking.
As a result, customers are increasingly seeing less of a reason to enter a branch, given that they can now interact with keypads and screens at home.
Losses and profits
This is a big part of the reason why RBS have seen a fall in branch visits. In turn, the reason why they've wanted to cut back on branch staff (and also branches) is because they've been making big losses ever since the financial crisis.
In February, they reported a £7 billion loss for the year, having lost £58 billion in total since 2008.
Yet even though they expect to make a profit next year, the banking industry's newfound taste for cost-cutting means it's unlikely that the steady dripping and gushing of branch closures will stop anytime soon.
As Derek French, the founder of the Campaign for Community Banking Services, said when the campaign shut down last year, "There's no hope of changing anything".