NEARLY three quarters of the UK population has been targeted by phishing, smishing and vishing campaigns, new research from Santander has revealed.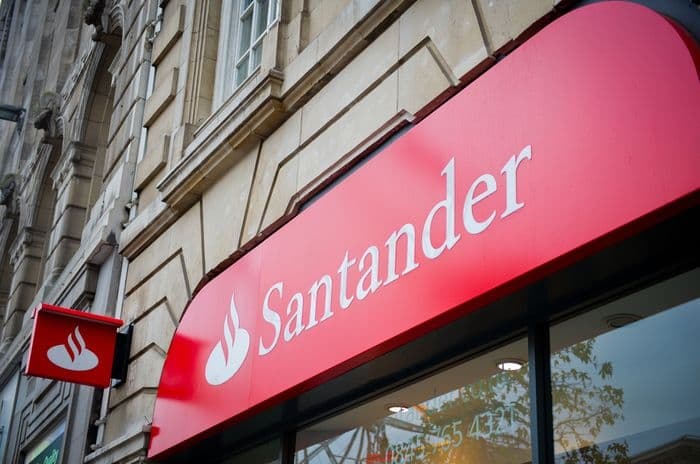 Credit: JuliusKielaitis/Shutterstock.com
The bank have conducted a survey of British adults in order to raise awareness of fraud, with their research also revealing that more than 600 million scams were attempted via email, text and phone in the past 12 months.
As part of this effort, they're touring a "phish and chips" van across a number of cities, offering a free portion of fish and chips - "along with a side of advice on avoiding the tricks criminals use" - to anyone willing to present a phishing email or a smishing text.
Yet as welcome as Santander's offer of chips and advice may be, it's arguable that phishing wouldn't be the problem it is if banks such as Santander weren't so eager to move from bricks-and-mortar to online and mobile banking.
Ishing
This point aside, the figures provided by Santander are fairly staggering, and attest to the massive scale of phishing (email), smishing (text) and vishing (phone) campaigns.
The bank surveyed a representative sample of 2,000 UK adults, discovering not only that 74% of the population have been on the receiving end of an attempted scam, but that each person in the country receives 16 fraudulent emails, texts or calls on average every year.
As stated above, this translates to around 600 million attempts at pretending to be someone's bank every year, with Santander breaking these down into the following categories:
63% of the attempts come from "phishing" emails
23% are "smishing" texts
11% are "vishing" calls
And just to be clear, phishing and its variants (smishing and vishing) are types of fraud in which the would-be victim receives a communication (usually an email) seemingly from their bank, or another institution they would ordinarily trust.
Usually, such a communication ends up asking the recipient to click on a link, which then takes them to a genuine-looking webpage that asks for them to enter their personal and banking details.
Stops
And even though Santander don't report on this themselves, latest figures suggest that as much as £11 billion was lost to fraud in 2016 alone, although phishing account to 53% of this total figure.
Speaking of the seriousness of phishing and its variations, Santander's Head of Customer Experience, Reza Attar-Zadeh, said, "phishing emails have evolved. They can appear in inboxes as convincing ... but there are signs to look out for such as spelling mistakes, generic greetings rather than your name and suspicious looking email addresses".
And it's because phishing presents a serious threat to the public that Santander have dispatched a "Phish and Chips" van to tour the country.
Aside from offering a free portion of fish and chips to anyone who shows up with an example of phishing or smishing, the van will also teach anyone who's interested how to spot phishing emails and what they can do to protect themselves.
It has already paid visits to Manchester and Liverpool, but in the coming days and weeks it was stop between 12.00pm and 3.00pm at the following cities:
Leicester: Friday 13th October
Birmingham: Saturday 14th October
Cardiff: Friday 20th October
Bristol: Saturday 21st October
London: Tuesday 24th October
Leeds: Friday 27th October
Glasgow: Saturday 28th October
And for those who don't live in the above places or who can't make, the bank have nonetheless provided a few tips on staying safe:
Never share your PIN numbers and banking passcodes with another person, not even banking staff
Don't download software or let anyone remotely log on to your devices during a cold call (or after)
Don't enter your internet banking details after clicking a link in a text or email - always navigate directly to the online banking website yourself
Remote banking
Yet as helpful as such tips are, it's worth noting that Santander and banks like them have actually contributed to making the phishing epidemic worse.
That's because the UK's banks have pursued a programme of mass branch closures, shutting as many 3000 branches in the decade to 2016 and forcing a shift to online, mobile and telephone banking.
It's precisely this shift that fraudsters are exploiting with phishing and its offshoots, taking advantage of the fact that the move to "non-physical" banking is being pushed too quickly on people who aren't entirely equipped for it.
As Santander note in their own report, there's a correlation between the increase in phishing and an increase in remote banking: "there has been a seven per cent rise in the number of cases of remote banking fraud with a five per cent rise in internet banking, a seven per cent rise in telephone banking and a twenty per cent rise in mobile banking in the first half of 2017".
And it's because of this relation between phishing and the death of the bank branch that it's a good thing that, finally, banks such as Santander are finally taking it upon themselves to educate their customers, and to prepare them better for the changes being foisted upon them.