LLOYDS Bank have announced they're closing 150 more branches across the UK over the next three years.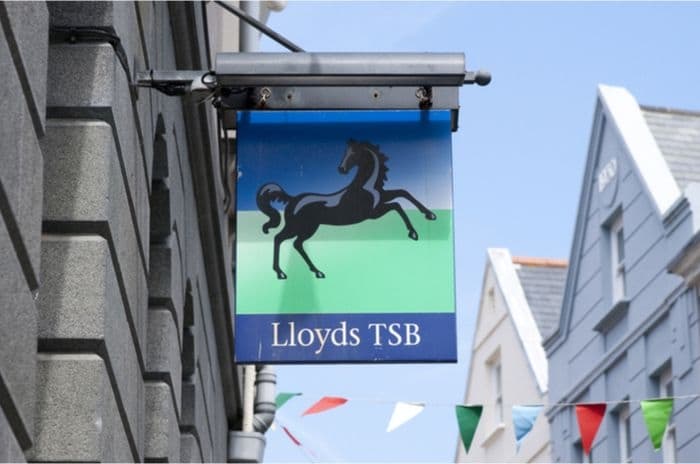 Credit: Electric Egg/Shutterstock.com
They say closures are most likely to affect branches in urban areas, but they will be giving up the "last branch in town" promise.
The commitment, in which banks promise no closures if the next branch is more than a mile away, expires at the end of the year.
Business Secretary Vince Cable has said he'll write to all the main banks asking them to recommit to the pledge.
He says it's vital that people in rural and smaller communities continue to have access to banking services.
Banking on the move
The British Banking Association (BBA) say internet and mobile banking now accounts for some £6.4 billion in transactions every week, up from £5.8 billion in 2013.
In 2013, 82% of cash withdrawals were made from cash machines, an increase of 10% on 2012.
And there were some 266 million cashback transactions, with people withdrawing around £251 billion while buying something else.
In comparison, the BBA say footfall in branches has fallen by 10% per year.
Convenience versus accessibility
At present there are more than 9,700 bank branches in the UK, backed up by roughly 11,700 post office branches offering access to banking services.
The BBA admit that the people who most rely on bank branches are those over the age of 65, people on low incomes, and individuals with disabilities.
They add that approximately 93% of the population lives within a mile of a somewhere they can do over-the-counter banking, and more than 99% live within three miles of such service.
But accessibility means more than just being near a counter.
An estimated one million people can't get a regular bank account.
Many of those have basic bank accounts - somewhere to keep their money and make payments from, without frills like overdraft facilities or in-credit interest.
Basic bank account holders often rely on being able to use a branch for much more than getting money out - and even that can be far from simple.
In 2012, a Treasury committee singled out RBS and the then-Lloyds TSB for limiting access to cash machines for their basic account customers.
The MPs' report warned that if other banks followed suit, it was likely to affect the most vulnerable members of society.
Citizens Advice published a survey highlighting just that effect, with stories of people whose nearest usable cash points were five miles away despite an ATM being within walking distance.
Add to this comments from older and more vulnerable respondents saying they felt unsafe getting their money out on the street, and their preference for physical counters and staff.
Updated services
Lloyds are keen to point out that while they're closing 200 branches, they'll be opening 50 new ones.
They want to create a new kind of bank, complete with tablet computers and internet discussion screens for consultations.
That, they say, would help them serve a wider area, with remote branches having shorter opening hours but staff able to assist customers elsewhere during the rest of the day.
There's also the fact that it's easier for banks to sell new and different products to customers face to face - from opening a new savings account on spec, to having that reassuring presence while deciding on the right mortgage.
The banking industry acknowledges this, and it recognises that some people - older customers in particular - want a local branch with recognisable and friendly faces for other reasons.
Newcomers to British high streets like Swedish bank Handelsbanken and Metro Bank have made bricks and mortar their focus with good reason.
And for those seeking a familiar name, the movement of supermarkets and department stores into financial services offers another easily accessible option.
With the Current Account Switch Guarantee making moving accounts so much quicker and less painful, customers who value local facilities can at least move more easily.
Beneficial to all
The introduction of Universal Credit, the first "digital by design" benefit, means it's all the more important that a wide range of people are comfortable online.
The Department for Work and Pensions says it's doing its part by providing more computers and wi-fi in job centres.
It's also acknowledged that many users will need help getting to grips with the new technology, saying staff are being trained to offer the support required.
The high street banks could do well to emulate that approach.