IT'S running late, but the Government are determined to point out that where Universal Credit has been rolled out, it's working well.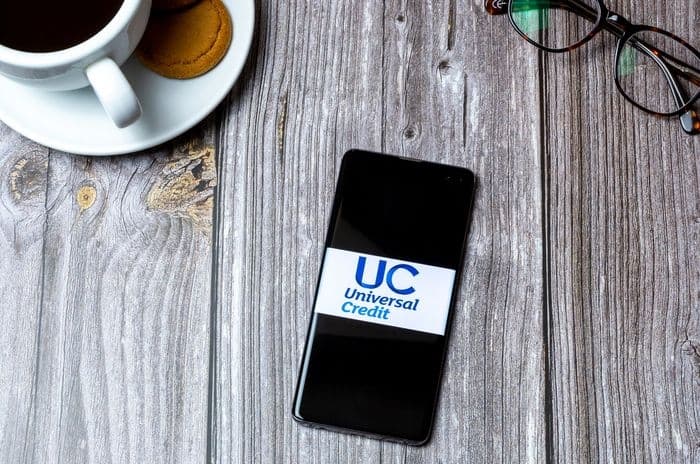 Credit: Gary L Hider/Shutterstock.com
Originally Iain Duncan Smith said one million people would be on universal credit by April 2014, but now the Government are aiming for 0.1 million by next May.
IT issues are taking the brunt of the blame for the delay.
But those who have been signed up appear to be looking for and getting more work than those on Jobseekers' Allowance (JSA).
Flexibility for jobseekers
Universal Credit will help people into work more quickly and help them to earn more, giving people the confidence that work always pays, along with the economic security of a regular pay packet.
Iain Duncan Smith, Work and Pensions Secretary
One of the main selling points for Universal Credit is its flexibility regarding people getting back into work, by trying to help people see they don't risk losing their benefits if they accept temporary work.
Government figures say that under the current system, some 900,000 households face losing 70% or more of their income if they take on just 10 hours of minimum wage work a week.
And if a claimant is offered more than 16 hours of work one week, they lose their entitlement to unemployment benefits.
That may be fine if those longer hours turn into a longer-term prospect, but for casual labour and trial runs, the risk and hassle of having to come off JSA, then sign back on again puts many people off.
With Universal Credit the idea is that the recipient stays on the system, but the amount they receive in benefits is adjusted to take into account any earnings made from casual, short term or one-off jobs.
Even when someone reaches a point where they're earning too much to qualify for benefits, their claim is put on standby for six months in case their circumstances change again.
Making the money last
Most benefits are paid fortnightly, but Universal Credit is paid once a month.
The Government say that with 75% of employees paid monthly, households should be able to budget for a calendar month rather than a couple of weeks at a time.
And for many people, Universal Credit means being responsible for paying the rent themselves - some for the first time, some after a long time not having to think about it.
While 78% of claimants say they feel confident about their ability to budget, everyone being signed up is offered advice on money management.
The Money Advice Service is the first suggestion for those wanting advice, and there is the possibility of a referral to the local authority for extra help where necessary.
Digital savvy
Universal Credit is digital by default - applications must be made online, with payments also checked and organised online.
Eligible applicants are expected to sign up to Universal Jobmatch, which scrapes the majority of recruitment sites to provide a massive database of vacancies and a portal for applications.
For those who don't have access at home, libraries, colleges and council facilities will be crucial - but the Government has also promised Wifi access and new computers in every Jobcentre by the end of October.
But such improvements mean little if they're limited to only a small number of people.
In September, the outgoing head of the civil service, Sir Bob Kerslake, said Universal Credit was "undeliverable" using the original timetable.
All those on the relevant benefits are supposed to be on Universal Credit by 2017.
But the nationwide rollout, slated to start next February, will only apply to the simplest cases - single people without children.
It's still expected that all new claims will be processed using UC from 2016, but it's looking increasingly likely that many existing claimants could still be on the old benefits well into 2018.
Iain Duncan Smith has repeatedly said timetables are not as important as making sure everything works.
In that regard, the impact of the additional advice, and the flexibility of the benefit to deal with changing work hours, seems to be pointing toward success.
But for many of those most in need of the opportunity to earn, gain experience and become less financially dependent without putting existing income at risk, the delays will continue to be costly.