Why older people should be getting online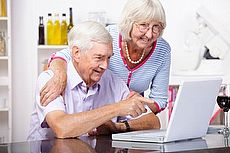 MANY pensioners in the UK aren't going online because they think it isn't relevant to them; but there are many ways accessing the internet can have a positive effect on people's lives.
Figures from the Office for National Statistics suggest that more older people are getting online, but almost half of all single pensioners have never used the internet at all.
But research from the International Longevity Centre UK (ILCUK) has revealed the positive effects and social benefits going online can have on the elderly.
As we look at in more detail below, these include:
Reasons for getting online
Financial inclusion
As we've looked at in more depth here financial exclusion is the result of limited access to banking services and products. At best the financially excluded end up paying more than they could or should, and at worst they risk being socially marginalised.
While there are many causes of financial exclusion, digital exclusion is becoming a particular issue as more products and services become "online only" or "digital by default".
Research from the ONS, National Housing Federation, and the Tinder Foundation suggests that being offline can cost people an estimated £560 a year, by not being able to shop around or pay bills online.
Financial inclusion as a reason for digital inclusion brings:
Cheaper financial services: access to online only insurance policies and energy tariffs
Wider choice of products: access to online only accounts, some offering better rates of interest for saving and borrowing
Online payments: the ability to pay bills online can save money; it's often quicker and easier
Government services: A pressing cause for concern is the Government move towards "digital by default". Universal Credit, being rolled out nationwide, is supposed to be applied for and managed primarily online.
Improving independence
Accessing the Internet at home can help to improve and extend the independence of people in a number of ways.
Money management and control
Being able to get online at home enables people to use online banking services as well as giving them access to free online money management tools.
Having control over our personal finances is a vital part of feeling independent and being able to make informed choices, from deciding our own budget - one we know we can we can afford - to knowing when we have extra money if we need to buy or replace anything.
Being able to easily see and manage their own money also helps older people keep track of their income too: letting them see exactly when benefits and pensions are due, how much they'll be, and any changes to them.
This is going to become more important as the Government move more services online. But with access to the Internet people also gain access to a wealth of other tools, including benefits calculators and information on what other help and support they're entitled to claim.
Access to information
Probably one of the most fundamental reasons for the Internet is the access to information it provides.
As mentioned above, this includes being able to find out about personal finance issues, from pensions to benefit entitlements, greater knowledge about consumer rights when shopping or looking for requiring trade services, and even finding simple how to articles that make the Internet into one big Haynes manual for almost everything we own.
NHS Choices is another good example of accessible information online.
By the end of 2014, the site had registered more than one billion visits since its launch, and during 2015-2016 it was receiving 49 million visits per month.
So as well as saving the NHS an estimated £44 billion a year in avoidable GP appointments and A&E visits by redirecting queries to the website, research suggests that people using NHS Choices before going to see their GP feel more empowered and confident, and have increased knowledge about their health.
Of course, it's sensible to point out there is a case for finding the balance between looking up health information online and knowing when it's time to go to the doctor or pharmacist, or phone NHS Direct.
Often when we want to know something or we have a question about something, it's almost second nature to simply look it up online.
Not having access to the Internet means we're much more reliant on other people for information.
While that's not always a bad thing, it's empowering to be able to self educate and find things out for ourselves.
When, in 2012, ILCUK published their Nudge or Compel report, using the English Longitudinal Survey of Ageing (ELSA), they looked into the correlation between Internet use and how in control people felt over various aspects of their lives.
The research found that people who used the Internet were more likely to feel in control of their lives.
The conclusion was drawn from the fact 71.8% of Internet users strongly disagreed that what happened in life was beyond their control, while just 28.2% of non-users felt the same way.
These findings were reflected at the other end of the scale: 39.6% of Internet users strongly agreed that what happened in life was beyond their control, but 60.4% of non-users felt that way.
Feels what happens in life is often determined by factors beyond control
Internet user
Non-user
Strongly agree
39.6%
60.4%
Moderately agree
51.6%
48.4%
Slightly agree
59.4%
40.6%
Slightly disagree
68.2%
31.8%
Moderately disagree
77.3%
22.7%
Strongly disagree
71.8%
28.2%
Reducing care costs and reliance on others
We first heard of the idea through Jackie Grigg director of Money Advice Plus (MAP, formerly Money Advice and Community Support), who suggested that online grocery shopping could be used to help increase the amount of time carers could spend with their clients.
Because carers are often tasked with buying groceries for the people they're looking after, setting up a weekly online shopping delivery instead of going to the supermarket would free up the carer to spend more time with the client - improving the amount of direct care being provided.
Among the other benefits is, again, that sense of independence: people get back the experience of choosing and controlling for themselves what they want to buy for the week.
It's beneficial even for people who don't need care visits or who are reliant instead on family members for help. In fact, it could help to improve family relationships and enjoyable time spent together by removing a factor of dependence.
Reducing social isolation and loneliness
In early 2015, Age UK launched a campaign based on the idea that "no one should have no one".
They said 2.9 million people aged 65 and over feel they have no one to go to for support or help; of these 39% say they feel lonely, and 20% say they feel completely forgotten about.
Almost 70% of those Age UK spoke to said feeling they were a part of other people's lives made them happier.
Then there's the story told by Martha Lane Fox, founder of Go ON UK (now DotEveryone) about Mary, "a disabled full-time carer for her heavily disabled husband... sinking fast into a hideous depression until a local volunteer taught her how to use the internet. She told me it saved her life."
The audience of the 2015 Dimbleby lecture heard how through learning to use the Internet, Mary "felt her world expanded" and how she felt much more able to carry on thanks to "getting priceless support from new friends she met in online groups".
This kind of benefit isn't new; a paper published by the Department for Communities and Local Government some time before 2011, Understanding Digital Exclusion, had already shown the value of the Internet in reducing feelings of social exclusion, particularly by providing access to email and social networking sites.
Some of the quotes contained in the research highlighted how being online had increased social inclusion and reduced loneliness:
"I would miss the internet now if I didn't have it, whereas before because I didn't know about it, I didn't miss it. Because I live on my own it's company for me (like a member of the family) and I use it for hours most days."
"Going on the internet means I can keep up to date with what's happening where I used to live and I use it to keep in touch with family... My niece has been all over the world. And I have another niece in New Zealand. My nephew is climbing in Argentina and he has even sent me emails from Kathmandu. If he wants his mum to know something he emails me and I show it to her."
As well as using social networking sites and keeping in touch with family members and friends through Facebook and email, being able to access the Internet at home means people can also access and participate in forums ranging from those for support groups to those about shared interests and activities.
ILCUK's report also looked into how Internet use or non-use correlated to feelings of social isolation and loneliness.
Their findings found a strong association between non-Internet use and feeling lonely.
The table below, taken from the report, shows that most people who use the Internet "hardly ever or never" felt lonely, while people who didn't use the Internet were far more likely to feel lonely "often".
How often respondent feels lonely
Internet user
Non-user
Hardly ever or never
60.2%
39.8%
Some of the time
51.3%
48.7%
Often
37.4%
62.6%
There were similar results when people were asked how often they felt isolated from others, taking into account their use or non-use of the Internet:
How often respondent feels isolated from others
Internet user
Non-user
Hardly ever or never
59.5%
40.5%
Some of the time
52.6%
47.4%
Often
37.4%
62.6%
Improving quality of life
Research by the Economic & Social Research Council [pdf] into quality of life in old age found that wellbeing was primarily driven by psychological and social factors including independence and social interaction.
In fact, so many people cited retaining independence and control over their lives as vital to their sense of wellbeing that the researchers had to add them as indicators of a good quality of life.
But remember how we mentioned the benefits of being able to shop and set weekly budgets for themselves again: it's clear that getting online can increase or return a person's sense of independence and control over their own life, as well as reducing feelings of social isolation and loneliness.
Study after study highlights the significance of being able to get online, in these and many more ways - adding to the reasons why we should be doing everything we can to help older people get online.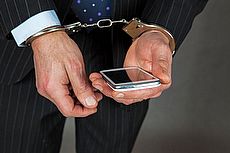 23 November 2017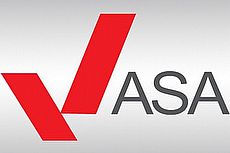 23 November 2017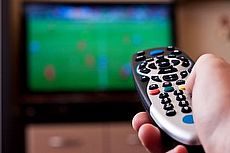 15 November 2017
Follow us or subscribe for FREE updates and special offers