The use of video calls also increased, with 28% of people who did not previously use them starting to do so.
However, there were concerns around online harms as one in ten children aged 7-17 said they were unmonitored by family while online.
The report also flagged up the spread of misinformation through online mediums and the alteration in fraud to become more Covid-related in recent months.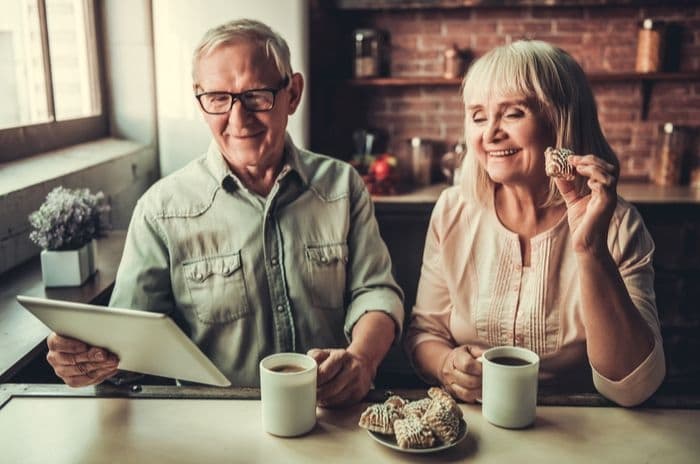 Adopting technology
Learning how to use different forms of technology was common during lockdown, with more than 60% of respondents over 50 years old doing this compared to less than 50% of respondents under the age of 40.
83% of people said they relied on technology and the internet more during the pandemic than they did before. 17% said it made no difference to them.
The report also investigated whether respondents would be willing to download a smartphone app that tracked their personal data if it would help control the spread of coronavirus - almost two-thirds were willing to do this.
Just over 7,000 of the 12,000 people who participated in the Britain under Lockdown report responded to the technology questions, and only those responses have been counted in the percentages mentioned above.
Struggling connections
A common complaint expressed by internet uses was that home broadband couldn't withstand the challenges posed by lockdown usage.
Households with adults working from home and children found their broadband capacity under strain, although research from Ofcom at the beginning of the pandemic found download speeds were only 2% lower in the early stages of lockdown.
Another report from Ofcom released at the beginning of August found 12 million additional subscriptions were taken to streaming services during lockdown, suggesting increased demand for broadband services was a common phenomenon across the country.
Online harms
The report also found people were worried about online harms including Child Sexual Exploitation and Abuse (CSEA), fraud and misinformation.
It cites a survey from insurer Zurich that suggested 10% of children aged 7-17 claimed they were allowed to access the internet without any parental monitoring, despite the Government publishing material to help protect children online.
Types of online harm evolved during lockdown, too, with increased levels of Zoombombing where uninvited users hijack a Zoom meeting to share inappropriate or offensive material.
We discuss how the Government try to keep children safe online in this guide, but it's worth noting the coronavirus crisis has delayed action on this and there are suggestions legislation may not be brought to parliament until 2023.
The Britain under Lockdown report also investigated how much fake news or misinformation respondents had seen about the coronavirus outbreak, something that Ofcom has also been tracking since the beginning of the crisis.
One in five people said they had seen fake news or false information very often, and 39% said they had seen it fairly often.
This matches a snapshot in April from Ofcom which showed 46% of UK adults came across false or misleading information about Covid-19 in the space of a week.
Misinformation exposure reached a peak of 50% in weeks three and five of Ofcom's research, and has now lowered to 27% of respondents - although this may be connected to fewer people accessing news about Covid-19 daily (83% in week 20 compared to 99% of people in the first week).
Concern about fraud was also raised in the Britain under Lockdown report, something corroborated by Barclays in figures released earlier this month.