Can the Government keep kids safe online?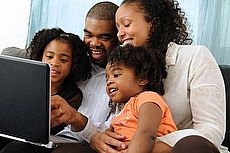 GIVE a child a computer and an internet connection, and they will soon find their way to "the darkest corners" of the Web: parents should choose and actively control what their children can, and cannot access online.
That's the view of the UK Government, who have been campaigning for tougher restrictions on unsuitable content, from adult material to extremist and potentially radicalising websites, since before the then Prime Minister David Cameron wrote this Daily Mail article.
So what exactly have the Government done to keep kids safe online, and what are they planning to do next? And will it work?
Blocking all the bad stuff
In 2010, newly elected Conservative MP for Devizes Claire Perry began campaigning for default blocks on adult content, and by 2012 she was leading an independent parliamentary inquiry into online child protection.
Perry, who was later appointed Cameron's adviser on preventing the commercialisation and sexualisation of childhood, collected over 100,000 signatures to back her campaign.
But a majority of parents responding to a UK Council for Child Internet Safety (UKCCIS) consultation rejected the idea of a default block, and critics have also questioned the effectiveness of such a measure.
Proactive (and prompting) parents
The big problem is that default filtering risks "over blocking" - preventing access to innocent sites including many that provide, "helpful information on sexual health or sexual identity, issues which young people may want information on but find difficult to talk to their parents about."
There were also concerns that a system such as this did not deal with harms such as bullying, personal abuse, grooming, and other forms of exploitation.
Another serious criticism of default blocks is that they could lead parents into a false sense of security, believing that their children are completely protected and that there's no need to engage with them about the issues they faced.
Given the feedback from parents, ISPs, and digital rights campaigners, in December 2012 the Department for Education (DfE) rejected plans for default blocking of all adult content at a network level, leaving Perry and her campaigners disappointed.
The Government decided that instead, parents to be encouraged to take a much more active role in their children's online safety.
In his Daily Mail piece, David Cameron said of the proposed blanket filters that "such a crude system would not work", and instead made a case for a compromise of sorts, in which "every parent will be prompted to protect their child online", by allowing them "to tailor exactly what their children can see."
"If they [parents] don't make choices, protection will be automatically on," he continued. "Once all this is in place, Britain will have the most robust internet child protection measures of any country in the world - bar none."
Protecting kids online
Simple steps to protect your kids:
If a device has no content filters then supervising children while they use the web is a sensible precaution.
Configure a robust set of content filters to block the most unsuitable content.
Consider combining a filtering system and proper supervision of internet use for young children.
How did it work?
Originally the idea seemed to be that when a new computer was first turned on, it would have been set up to ask whether any children would be able to access the machine, and if the answer was "yes", then the users would be prompted to customise internet filters.
Network level filters
What actually happened was that in 2013, the Government and the UK's largest ISPs came to an agreement to present all new customers with an "active" or "unavoidable choice" regarding network level parental controls by the end of that year, and to do the same with their existing customers by the end of 2014.
By the end of 2015, possibly disappointed with the continued low level of take-up despite repeated nudges, Sky announced that they'd be switching on filtering by default for all new customers, and for existing users who failed to engage with prompts to check their settings.
They remain the only UK ISP to automatically switch on filtering for all new customers.
Education
In December 2015, the then Education Secretary Nicky Morgan announced proposals to strengthen the measures in place in schools to protect children from harm online.
Schools are now required to ensure that they have both appropriate levels of online filtering and monitoring systems in place (and to receive additional guidance from UKCCIS on what those systems should look like), and that they teach children about safeguarding online, including against cyber bullying and radicalisation.
Teachers will receive regular training to help keep them up to date - although many schools that responded to the consultation stage said they already updated staff at least every term, with some doing so more frequently.
Age verification
In November 2016, the Government announced fresh plans to bring in a form of automatic blocking, this time for adult sites that fail to "put tough age verification measures in place to protect kids".
While the verification and blocking procedures are still vague at this point, the Government have managed to enlist the cooperation of payment service providers like Visa and MasterCard; they've agreed to withdraw their transaction services from non-compliant sites.
Taking control
Whilst the debate surrounding how, or even if, the Government should intervene on this matter continues, there is consensus on one point: no parent wants their children accessing unsuitable material online.
Back in 2012, the majority of respondents to the DfE consultation said it was parents who were solely responsible for ensuring the safety of their children.
Three proposed solutions included in the consultation were:
network level filtering, as advocated by Perry and deployed on mobile networks
parents choosing which controls they used
a mixture of the two
In direct contrast to the approach advocated by Perry, 40% of respondents wanted the enforced approach of the ISPs current code of practice to be removed, and nearly 30% of parents responding said they did not need extra help from Government.
In the years since, Ofcom have found that parents are becoming more concerned about the content their children are accessing online - but they're equally worried about online bullying.
This is part of what the Government's 2015 proposals were designed to help combat: giving parents, teachers and importantly, children themselves, effective methods to protect themselves against bullying and abuse via social networks.
In the mobile world, network level filters are in place and users have to opt in to view adult content, but access to social networking services is unrestricted.
In 2015 the UKCCIS released a guide to best practice for social media and interactive service providers - but a guide is all it is, although it does include a useful quick reference section to relevant UK-wide legislation that companies can be expected to honour and uphold.
What can Internet Providers offer?
As mentioned above, the UK's biggest ISPs all offer free network level parental control software to customers, as do some of the larger small broadband providers.
The benefits are obvious: all devices sharing an internet connection in the home, whether tablet, PC or smartphone, are subject to the same level of filtering, which can be controlled centrally.
The downside is that all users in the home are restricted whilst it is in place, which could be frustrating if a website is blacklisted by mistake.
Both Windows and Mac have built in parental control features and other big brand names in online security such as Norton offer free software for parents, although these often need setting up machine by machine, which can be frustrating in households with multiple devices used by multiple people.
The bigger ISPs also tend to offer further information and resources for parents and those concerned about online safety in general.
We don't have to be customers to be able to access these pages, so parents wanting to protect their kids online should be aware that all the tools and advice are in place and available for free from ISPs and elsewhere online.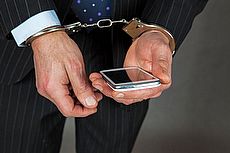 23 November 2017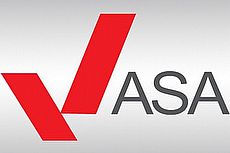 23 November 2017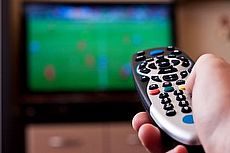 15 November 2017
Follow us or subscribe for FREE updates and special offers