New research from telecoms regulator Ofcom finds more than a third of internet users are unaware information online may be biased or false.
14.5 million adults who use the internet are uncertain about the truthfulness of information they see online or do not even consider it might be false.
In addition, only 22% of adults correctly identified misinformation when shown social media posts and profiles, despite 69% saying they were confident they could identify them.
Ofcom also asked children to identify false content, with only 11% of children aged 12-17 correctly able to.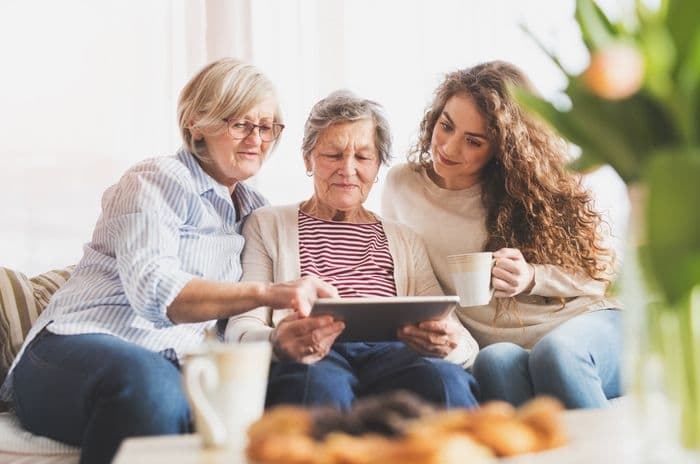 Truthfulness
Annual research from Ofcom has found that a significant number of adults are unable to spot false or biased information online.
The research found:
30% of adults are unsure or don't even consider the truthfulness of information they encounter online
6% believe everything they see online
Although 69% of adults believe they can confidently spot misinformation, only 22% were able to correctly identify a genuine post without making mistakes and 24% were unable to identify a fake social media profile
These figures have altered since Ofcom conducted their previous annual research into media use and attitudes in 2021.
At that time, 3% of users believed everything they saw online, with 24% failing to consider whether the information they saw online was truthful or not.
Children
Ofcom also investigated the way children engage with information online and how truthfulness is perceived across different age groups.
74% of children aged 12-17 claimed to be confident about spotting misinformation but only 11% could spot genuine content online and 27% were unable to spot a fake social media profile in practice.
In addition, the research asked parents to help identify how many children have social media profiles when they are below the minimum age of 13 required by most sites. It found:
33% of five to seven-year-olds had social media profiles
60% of eight to 11-year-olds had social media profiles
16% of three to four-year-olds and 29% of five to seven-year-olds were using TikTok
These were the profiles that parents were aware of, yet the study also found that 64% of eight to 11-year-olds had more than one account and 46% had an account that their family was allowed to see and know about.
Finally, there were some concerning statistics about how children act online:
35% admitted to engaging in behaviours that were potentially risky and which would stop parents/guardians keeping tabs on their online life
21% used "incognito mode" to surf the internet
19% deleted their browsing history
6% said they circumvented parental controls
Overall, Ofcom say that many children are deliberately concealing parts of their online lives from their parents.
Privacy measures to protect children online first began to be implemented in 2020 and came into force fully in September 2021, resulting in companies like Google and TikTok making changes to their child privacy measures.
Sheer volume
Ofcom warn that internet users are overestimating their ability to spot false or biased information online among the sheer volume being uploaded to popular sites like YouTube, TikTok and Instagram.
They also highlighted a trend towards users seeing more professional content from brands, influencers and celebrities rather than posts from their friends.
Viewing rather than sharing is becoming more prevalent. 88% of adults and 91% of children were three times as likely to watch videos online rather than posting their own.
Find out more about how to keep children safe on social media in our guide.