How effective is parental control software?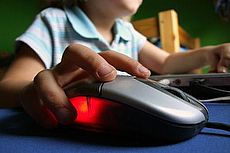 KIDS love using the internet: the age of smartphone ownership continually tumbles downwards and the range of internet-enabled devices in the home has grown exponentially in the past few years.
The opportunities to create, connect and discover, anytime and anywhere, are incredible.
We all want to keep children safe online and the UK's online safety debate has been much concerned with applying technology which can protect them.
Parental Control Software
Find out about the free filtering
software options and how it works:

However, it is important to recognise that these are merely helpful tools: they do not provide a solution to keeping children safe online in themselves.
In fact, content is just one of the potential risks facing children online.
Will Gardner is the CEO of Childnet International. He is an Executive Board member of the UK Council for Child Internet Safety and also sits on Facebook's Safety Advisory Board.
Childnet.com
At Childnet we call these risks the "four Cs" - Content, Contact, Conduct and Commercialism; the strength of filtering tools lie predominantly in the Content area, rather than the other three Cs.
The other potential risks include:
Contact: potential contact from someone online who may wish to bully or abuse
Conduct: children may be at risk because of their own and other's online behaviour, such as the sharing of personal information, and
Commercialism: children's privacy can be placed at risk by commercial marketing and data collection companies and the nature of online advertising
Parental support is paramount
When it comes to internet safety, research tells us the best outcomes for children come from parental engagement and support.
LSE research into this topic concluded that, "Cynicism that what parents do is not valued, or that children will always evade parental guidance, is ungrounded."
In fact, the researchers found, parents being parents online as well as offline and making sure their children know how to stay safe, be responsible and to respect others online makes a big impact on behaviour.
The best steps taken by parents appeared to be talking to their children about staying safe online and making sure they knew that they could ask for help if they needed it.
In fact, the researchers found that technical mediation (i.e. filtering) alone has no significant impact on children between 9 and 14 years old and was associated with more harm for 15 and 16 year olds.
The message is that parental controls work in addition to parental engagement, and not instead of it.
Harmful content
Having said that, potentially harmful online content is a potential risk children and young people online have to face.
In a survey we carried out with 24,000 children and young people for 2013's Safer Internet Day, 22% of 7-11s and 21% of 11-19s told us that seeing unpleasant or hurtful things stops them from enjoying their time on the internet.
Other forms of media attempt to protect children from being exposed to age-inappropriate images and material, with measures such as film classification, the top shelf for magazines, and the watershed on TV.
Games are rated based on their content and features and carry age classifications. The Call of Duty and Assassin's Creed games, for example, are for over 18s.
If a child is an avid gamer, it is important to be aware of the types of games they are playing, and there is guidance available on what is and is not age-appropriate.
So what about the Internet?
Since we found in 2015 that 78% of 11-16s use YouTube every week, age ratings have been introduced on some videos posted there and on Vevo.
But there still isn't a widely recognised online equivalent of the "top shelf", so filtering technology and parental controls can help reduce the chances of children coming across age-inappropriate content.
Filtering the internet
Mobile phones have parental controls. All the mobile operators in the UK provide parental controls for free to their users, and most have these set up by default. This can help prevent the phone being able to access age-inappropriate content on the internet.
Parents who aren't sure where they stand can contact their mobile operator or visit the safety pages on their website.
The big four domestic Internet Service Providers in the UK - BT, Sky, TalkTalk and Virgin Media - all provide parental controls for free to their customers.
Sky courted some controversy by announcing these would be switched on by default for all new customers, and for existing customers who ignored prompts to check their settings themselves, from summer 2016.
Customers with the other big ISPs will need to set up the parental controls themselves. We have worked with these ISPs to help them create videos which are very short and very clear, explaining where users can go to get these parental controls and how to set them up, available here.
There's more information on the differences between the services in this Choose article.
In terms of the content they do and don't block, improvements have been made over the years, but the challenges of overblocking and underblocking still remain.
All four of the biggest ISP now provide network level filters, with the advantage we only need to set them up once to cover all devices that access the home wireless (this was pioneered by TalkTalk).
There is the disadvantage of not being able to set profiles for individual users, so no possibility of differentiating settings for teenage or very young children.
However, there is the clear advantage of ease of use, setting the filter up once rather than installing something on every device, and there is flexibility to adjust filtering depending on the time of day or week, and to add or remove particular sites from the blocked list.
There are discussions about automatic default for public wi-fi access, and progress is being made in this area; some public wi-fi providers such as The Cloud (owned by BSkyB) already use automatic filtering.
Filtering gadgets
There are also parental controls available on devices.
This is true for games consoles as well as tablets and smart phones. We have some information on some of these in our Parents' Guide to Technology - but also remember to make parental controls a part of the conversation in store when purchasing technology for children.
There are also settings available on some online services, such as Google Safesearch, YouTube Safety Mode, and the BBC iPlayer Parental Guidance lock.
The limits of filtering
So, to sum up, there are tools available, often free of charge, for parents to help keep their children safe online.
However, they require parents to set them up or to check their status regularly, and they work best with parental engagement and support.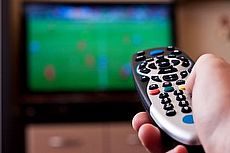 15 November 2017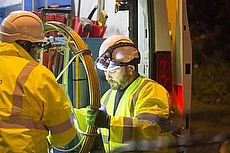 10 November 2017
9 November 2017
Follow us or subscribe for FREE updates and special offers