Parental controls for all following Sky decision?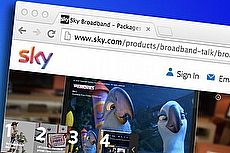 SKY have announced that they'll be switching on their internet filtering program, Sky Broadband Shield, automatically for new customers from next year.
The parental controls will be activated as part of the broadband setup process, so they'll be in place the first time a user logs on to the internet.
Users will find their browsing is restricted to sites suitable for those aged 13 and under until 9pm in the evening, at which point sites with an 18 rating will become available.
When the new policy comes into effect it'll also automatically switch on the parental controls to the same degree for existing customers who haven't yet switched on or set their filters.
Unavoidable and inevitable?
More on parental controls
Sky are proud to be the first - and so far only - provider to have a "default on" setting for their parental controls.
When they first launched Broadband Shield in 2013, they took the same "opt in" approach as the other big ISPs, letting people bypass the filters during setup in favour of doing it later or leaving them completely switched off.
In the same year, the Department for Education rejected proposals for default network blocks on adult sites, a decision David Cameron appeared to agree with, saying that "such a crude system would not work".
But just days later, Mr Cameron wrote in the Daily Mail that parents would be "prompted to protect their child online," and that filtering would be automatically switched on for those who didn't engage with the process.
A short while later came the agreement between the Government and the big four ISPs - BT, Sky, TalkTalk and Virgin - to present an "unavoidable choice" regarding parental controls to all customers, both new and existing, by the end of 2014.
Making us choose
New customers are fairly easy to deal with: unless they're getting their service installed for them, every new customer is presented with a dialogue box that can't be ignored or clicked away from, getting them to opt in or out (or by how much they want to opt in, in Sky's case).
Existing customers have proven more difficult for the ISPs to get on board.
TalkTalk and Virgin both used unavoidable pop-up windows to make their customers aware of their parental control and internet filter settings.
Virgin customers were targeted three times over the course of a couple of months, and would only be able to carry on browsing if they clicked on the pop-up to say they weren't the main account holder, or to opt in or out of the controls.
TalkTalk chose to launch their unavoidable pop-up when customers tried to access websites that would be blocked under the strictest settings of their HomeSafe filter; anyone who chose to opt out of setting controls at that time would then be sent an email confirming that decision and explaining how to change those settings later.
BT used a combination of pop-up windows when customers logged in to various account services online, and browser messaging prompting those who had yet to decide whether or not to activate filtering.
Sky, however, relied at first on redirecting customers who tried to access any pages that would be blocked; users doing so would be sent to a Sky webpage telling them about those filters.
Even Sky admit that it was simple enough for people to bypass this "active choice" approach by typing different URL into their browser's address bar - which is partly why they decided to start enrolling people automatically.
Join in or else
The push for parental controls
So earlier this year they decided to move to the "on by default" model, and began to contact customers who had joined before the filters were launched, nudging them to set them up themselves.
Anyone who didn't respond to this request would find Sky's parental controls would be switched on for them; Sky say that among these non-responders 62% chose to keep some form of filter active.
This, they say, is proof that their approach leads to a significantly higher level of engagement than any other ISP can boast.
Official figures would seem to back that up: according to Ofcom, between 30 and 40% of Sky Broadband customers had some form of filtering in place by the end of June this year.
By comparison, just 6% of BT's broadband customers, 12% of TalkTalk's and 14% of Virgin Media's have activated some form of content filtering.
Engaged, or just not bothered?
But Sky's assertion that the majority of people who've had parental controls activated for them have engaged with the program isn't completely watertight.
It turns out that 8% of those Sky who were automatically opted in adjusted them to the "18" setting - which opens the web wide but still gives protection against malware and phishing - but 30% decided to switch off Broadband Shield all together.
And of the 62% who've kept stricter controls in place, only 1% have actually gone in and strengthened the settings, changing them to PG. The vast majority of people left them as they were - at 13 during the day and at 18 after 9pm.
It's quite possible that many of these people looked at the detail behind these settings and decided they were a good fit.
But it's also possible that a large proportion haven't engaged at all - from not reacting to Sky's initial emails telling them the opt-out system was coming, to not checking and adjusting those settings after the fact.
Filters and other tools
Filters aren't foolproof - and concerns have been raised about helpful sites that have been incorrectly blocked - as well as the less friendly web addresses that have somehow slipped through the net.
What's more, as our children become more technically savvy, there's a growing concern among parents that filters can - and may well - be bypassed.
In their fourth Internet Safety Report [pdf], Ofcom say that that a fifth of parents of children aged between 5 and 15 felt their children would be able to bypass a variety of technical tools designed to stop them accessing unsuitable sites.
More - one in four - said they believed their child could get around their ISP's network-level filtering. Just one in 12 said they were "unsure" about whether their children would be able to get past these tools.
This is partly why most ISPs that offer parental controls also work in conjunction with - or at least offer links to - internet safety organisations such as Internet Matters, and why more than 90% of parents mediate their children's use of the internet in some way.
According to Ofcom, most use a combination of talking to their children about online risks, rules and restrictions about time spent online, technical tools and supervision; around 20% say their children are constantly supervised when online.
All the same, 97% of households where filters are in use say they find them useful - and Ofcom say they've found that filtering is becoming increasingly important to families keen to protect children online.
Is this a step towards what both the Open Rights Group and the Department for Education warned about - that we'll come to rely on default filtering rather than properly engaging with the issue ourselves?
Certainly Sky's own statistics seem to suggest that there's a lack of genuine engagement, at least among the broader population.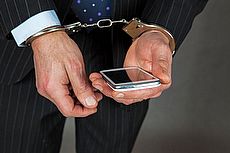 23 November 2017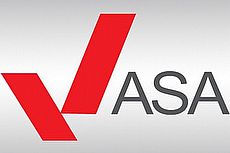 23 November 2017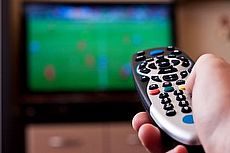 15 November 2017
Follow us or subscribe for FREE updates and special offers