ORG raise £6.5k to stop 'active choice' parental control blocks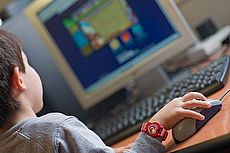 THE Open Rights Group (ORG) have raised more than £6500 to help fund their campaign to eradicate 'active choice' parental controls and other content blocks.
The money, half of which was given by one donor, will be spent on the Censorship Monitoring Project, a campaign set up by the ORG that targets ISPs and mobile networks and aims to "end the UK-wide censorship system of web blocking".
Currently, all of the UK mobile networks block adult content by default and the UK's biggest four ISPs - BT, Sky, Virgin Media and TalkTalk - strongly encourage customers to use router level parental controls, a policy known as 'active choice'.
The ORG opposes the filters as barriers to the "open internet" which it says can leave websites accidentally blocked with little way for site owners to take remedial action.
Advocates of blocks and parental controls say that broadband providers need to take action to stop children from accessing potentially harmful online content, just as we do with films and magazines.
But the ORG argue that, on the contrary, filters "lull parents into a false sense of security" and are no substitute for "proper parenting", which presumably involves lots of awkward chats about why the browser history is mysteriously empty.
Opening up opaque filters
The ORG's campaign website says the donated money will help fund project management and the development of online tools that allow people to report on the extent of incorrectly blocked web content for six months.
Currently there exists no method for a website owner to discover if their site is blocked, even if the block is a mistake.
At present the project consists of an online tool where anyone can report whether a particular website is blocked by the internet filters used by TalkTalk, BT or the mobile network providers.
With this new funding the project aims to attempt to discover the extent of blocking across all ISPs with active choice filters and create a method for website owners to test whether their site is subject to any blocks.
Through the collection of this data the ORG hopes to publish "an open record of web censorship" since, at present, lists of filtered and blocked sites are kept secret.
Going round the block
Multiple tests - for example, see our full reviews below - have already shown that active choice filters operated by the ISPs at network level vary wildly in quality and accuracy, often blocking harmless sites and sometimes proving easily bypassed, so will the donors cash tell us anything new?
More on parental controls
Perhaps not in terms of how the filters work. But what it does aim to provide is the first place anyone can go to test whether a site is blocked as well as produce reports on exactly what ISPs are blocking.
To this end the project has been sponsored by "good guy" ISP Andrews & Arnold, who will provide subscriptions to relevant internet providers.
ORG then plans to deploy "a number of probes" on mobile and fixed-line providers that will carry out automated tests on submitted URLs to investigate whether they are blocked by any ISPs and report back.
Unintended consequences
A vociferous and longstanding opponent of content filtering, the Open Rights Group argues that the secrecy over lists of blocked sites, whether lists of mostly illegal content maintained by the Internet Watch Foundation, or websites subject to court orders for being in breach of copyright, makes it impossible for anyone to know who is blocked.
This makes over-blocking a real problem for website owners who could lose significant numbers of visits and business if they're blocked.
Although all ISPs provide an email for sites to report that they have been incorrectly blocked the opaque nature of filters can make it hard for webmasters to be sure whether they're actually being blocked and, if they are, ISPs have no obligation to help unblock a site if they disagree that it has been wrongly blocked, let alone to give compensation for lost business.
A specific aim of the project is to provide site owners and users "mechanisms to report problems".
When websites like Childline and the Samaritans have been subject to default blocks on mobile networks, this can only be a good thing.
Opposing Claire Perry
The ORG want to go further than just cleaning up web blocks, however, because they argue that parental controls could hurt children rather than protect them.
"Parents [need] to engage more with their children on issues of safety, privacy and personal development - default blocking undermines this dialogue," a 2012 open letter to the Prime Minister signed by ORG head Jim Killock along with prominent members of groups including Consumer Focus and Index on Censorship said.
Blocks could "lull parents into a false sense of security" the letter added, leading parents to think that their children were safe to browse without supervision whereas, in fact, under blocking could still lead them to accidentally see inappropriate content and the ease of getting around blocks could certainly allow them to access it with some persistence.
That view is in stark contrast to the high profile campaign led by Claire Perry MP and often supported by David Cameron which has argued that blocks are the only way to keep children safe from a rising tide of harmful online content.
Currently, many parents appear to agree with the ORG.
According to recent Ofcom research about one in five households with members that are 5 to 15 years old currently use parental controls but over 80% say they actively monitor their children's internet use.
Given that the Ofcom research also revealed that parents are highly likely to install parental controls when they are prompted to, however, we could well see a shift in those figures in the coming year.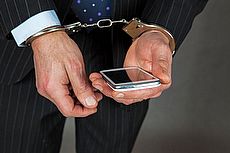 23 November 2017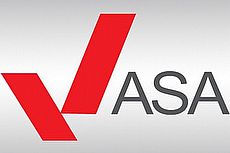 23 November 2017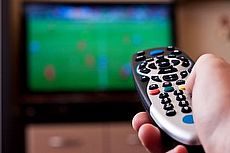 15 November 2017
Follow us or subscribe for FREE updates and special offers