How to help get other people online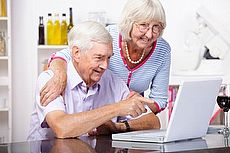 THE vast majority of us are online every single day, doing everything from checking and updating Facebook to reading the news, or finding recipes and doing the shopping.
But an estimated 5.3 million Britons have never ever been online, and a large proportion of those living offline are aged over 65: it's thought that half of all pensioners living alone have never once used the internet.
Regular users find it difficult to get their heads around this state of affairs: imagine what life would be like if our computer, laptop, tablet and smartphone were taken away.
How would we communicate with friends? How would we find the cheapest insurance quotes? How would we find out the symptoms of Norovirus?
Whether it's because they are restrained financially, have a disability or are simply terrified of tech, there are steps we can take to help get the digitally excluded online and benefiting from everything the Internet has to offer .
For the sake of this guide, we're going to assume that we've an older relative or neighbour who's expressed an interest in getting online but isn't sure where to start. If they're one of the roughly half who don't see the point in the internet skip ahead for some compelling arguments to help persuade them that it's worth it.
Getting online: step by step
There are two steps absolutely vital to helping get someone online: showing them what can be done and that they can do it, and giving them the tools they need to do so.
Find them a cheap computer or device
One of the biggest barriers for older people accessing the internet is the financial constraint. For someone who doesn't have a computer, laptop, smartphone or tablet, never mind a broadband connection, the cost can soon mount up.
We are living in times when an iPad costs over £500, so it's not surprising that many over 65s decide that they'd rather live without the internet.
But there are ways of getting set up with a decent basic computer or mobile device at a much more affordable price.
Organisations like GetOnline@home and Happus.eu sell refurbished computers equipment for as little as £100, and each machine will come with up to date software pre-installed, making it that much easier to get started.
Another option is to find a cheap tablet, as they offer much of the functionality of a connected computer, in a neater, more versatile package.
If accessibility is an issue, it's worth taking a little time to get the device set up to be as easy to use as possible: AbilityNet have lots of simple advice on how to do this without having to shell out on special kit.
Help them gain the skills
The longer people wait to acquire even basic online skills, the more problems they're likely to face or, as the Low Income Tax Reform Group (LITRG) put it, "as technology advances, more steps are added to the digital journey for non ICT users."
Those who have the patience can always offer to teach a non-user themselves when they're helping set up the equipment - but there are various schemes that offer training and support for digital newcomers.
Age UK offer classes and courses for older people at their centres, as well as some basic guides for those who fancy teaching themselves.
If they don't have a centre nearby, or there aren't any courses available at the time, another the Online Centres Network (formerly UK Online) provide details of local schemes and organisations offering training and support.
Most local libraries will be listed with the Online Centres Network, but if not it's worth popping in to find out what they can offer beyond free internet access via wi-fi or a public computer.
Learning online
Once someone's got the basics weighed off, there are plenty of online courses and resources designed to help them get more comfortable and skilled.
The BBC's Webwise campaign covers all of the basics: from getting an email account to using search engines, from how to connect different devices to security and keeping on the right side of the law when using the web.
Learn My Way provides an easier to navigate set of courses and resources for beginners and their helpers. The most basic guides - how to use a mouse or keyboard, for example - are available to everyone but to get full access users will need to sign up.
Find a cheap broadband package
By this point we'd hope the benefits of being online are becoming clear enough that Gran wants to be able to access the internet whenever she wants, which means finding a suitable broadband package for her.
Compare deals online to find one that's suitable for their use - most providers offer unlimited data these days, but superfast fibre broadband probably isn't necessary.
Thanks to competition for new customers, it's possible to get broadband plus line rental for around £20 a month, plus upfront costs of about £10.
There are also some reasonably priced long term deals available for people who don't want to have to change provider, haggle, or see their bills shoot up at the end of the initial contract.
Bear in mind that the best package will still be a good deal when we take into account any phone usage - some include free weekend calls to most UK numbers, while others allow free calls at any time between customers on the same network. This could be worth investigating for relatives or friends we want to stay in close contact with.
Getting the elderly online is essential if they are to avoid being left behind as the digital age advances even further.
Benefits of logging on
As we cover in more detail here, there is a very real case that digital exclusion can contribute to financial exclusion as well.
Consider:
Around 10 million of us use price comparison sites every year to get cheaper gas, electricity, insurance, phone, and broadband.
As the majority of banking is carried out online and via mobile, there's less appetite for keeping physical high street branches open - often to the detriment of older and less able customers.
An estimated £3.5 billion of benefits for the over 60s goes unclaimed every year, partly because people aren't aware that they're entitled to them.
Being online helps give older people better control of their money - and thanks to tools like Age UK's benefit calculator it can help ensure they're not missing out on important financial help.
It's not just about the financial benefits, though - there are plenty more advantages to getting online.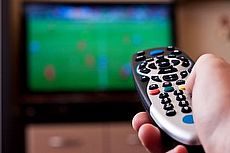 15 November 2017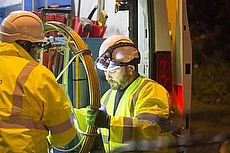 10 November 2017
9 November 2017
Follow us or subscribe for FREE updates and special offers