Where can I get a free PC?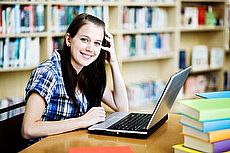 FANCY a free computer? It might seem unbelievable, but you could be eligible for one, or at least for a big discount, from one of the UK's Government or charity schemes.
These schemes help low income families or people with disabilities by offering computers at reduced cost, or grants large enough to cover all or part of the cost of the hardware.
Use this guide to find out about:
It's best to check eligibility with each scheme; even those who aren't eligible for full help might still benefit from a discount. It'll also ensure applicants get all the other help they're entitled to.
Not always free, but definitely cheap
There are a few national schemes of note, sometimes bolstered by a couple of popular local schemes.
At the time of this update, it is possible to get a PC free of charge - but there are conditions. Otherwise machines tend to be available at large discounts - so it's possible to get a laptop for as little as £59.
GetOnline@Home
Refurbished desktop PCs from £99 or laptops for £149 are available to charities or those in receipt of one or more of the following state benefits through this scheme.
| | | |
| --- | --- | --- |
| Housing Benefit | Income Support | Jobseeker's allowance |
| Pension credit | Disability Living Allowance | Attendance Allowance / Constant Attendance Allowance |
| Carer's Allowance | Incapacity Benefit | Employment and Support Allowance |
| Disability element of Working Tax Credit | | |
It's also possible to get these machines even cheaper: GetOnline@Home often run a special deal - click here - in which people who call to buy their machine and sign up to one of the approved ISPs at the same time can get a PC free of charge, or a laptop for just £59.
The providers listed are Plusnet, Sky, TalkTalk, Fuel Broadband and Virgin. We've got full independent reviews of them all, if choosing is tricky: search for them in our guide here.
The scheme is part of the UK's digital inclusion programme and is backed by Microsoft.
Every computer for those on the benefits mentioned above includes Windows 10 Home Professional and Microsoft Office Home and Business 2010, worth about £150.
The computers for everyone else come with Windows 10 Home and the option to subscribe to Microsoft Office Online.
The minimum specification for the machines are:
Desktop PC: 3GB RAM, 80GB hard drive, and a 17in TFT flat screen monitor.
Laptop: a wi-fi enabled machine with 3GB RAM, 80GB hard drive, and a 14in screen
The scheme's website says that many machines sold actually have a higher specification - either way, they're all suitable for basic computing tasks like editing documents, email and browsing the web.
People not eligible for the lowest priced machines can still buy a desktop for £119 or laptop for £169 - and they can also take advantage of the free PC / very cheap laptop offer outlined above when taking a broadband package.
Find out more on the GetOnline@Home site.
Happus
Specialising in affordable computers and broadband for social housing, council, and housing association tenants, Welsh organisation Happus offer a range of PCs, laptops, tablets, and smartphones at reduced prices.
They work with more than 300 housing associations around the UK to give people with low incomes access to computers and smart devices, and get them online at discounted prices.
At the time of this update, for example, they're continuing to work with TalkTalk to offer several broadband packages, including their bundled broadband and TV deals.
Like GetOnline@Home, they offer better prices to those on the benefits listed above, but those who aren't will pay just £20 more.
They also offer a range of specifications, at different prices.
Starter computers, with at least 2GB of RAM and a 160GB hard drive cost £89.99 for a desktop and £129.99 for a laptop.
Those willing or able to pay £139 for a desktop computer will get a 19 inch flat screen monitor and a 250GB hard drive; at £199, the most advanced desktop computers come with either an i3 or i5 processor and a 500GB hard drive as well as the 19 inch monitor; both options come with at least 4GB of RAM.
The intermediate laptop costs £149 and offers 2GB RAM and a 250GB drive; the £199 option comes with 4GB of RAM and a 320GB drive.
Happus also sell a small range of unlocked Android smartphones, and refurbished tablets and iPads.
See what's on offer by visiting their site here.
A rural scheme... for rural people
A similar scheme operated by Germinate: Arthur Rank Centre (their site is here) offers refurbished machines to people living or working in a rural location.
Costs vary, from £130 for a basic refurbished desktop computer with a 1.6GHz processor, 3GB Ram and a 160GB hard drive - enough to run as a basic office machine, up to around £360 for the occasional very limited high spec laptop featuring an i7 processor, 8GB of RAM a 500GB drive and a 17 inch screen.
At the time of this update their highest spec laptop was a refurbished HP Elite laptop with 14" screen, i5 chip, 8GB of RAM and a 500GB drive, for about £240.
All their laptops come with Windows 10; desktop and tower systems have Windows 7 Professional pre-installed. All models include Microsoft Office 2010 Home and Business, and 12 months of paid-for AVG antivirus, again representing excellent value for money.
Local schemes
In 2010, Bristol City Council launched a major drive to connect the 15% of residents they say had never been online.
For as little as £50, eligible residents are given a refurbished desktop computer with pre-installed software and telephone support for information on how best to choose a broadband internet provider.
Eligibility
To qualify for the Bristol Computer
Reuse scheme, you will
be on a low income
over 65
have a disability
have a child that receives free school meals
have a child that needs access to a computer for educational purposes
be in receipt of means tested benefits
be a full-time carer
The scheme proved so popular that with a couple of years they had provided more than 2,000 computers to people across the city, and demand far outstripped supply.
After closing applications for a short while, the scheme has now been relaunched.
In partnership with Citizens Online, BT also ran one of their most successful Get It Together projects in Bristol - offering Internet taster sessions to help people get online for the first time.
It's reckoned that the three-year national scheme, which ended in December 2014, helped more than 30,000 people across the UK get online.
Meanwhile in Norfolk, Computers for Carers have provided hundreds of pieces of free computing equipment to people who are mostly housebound because of their caring commitments.
The volunteer-run campaign is reliant on donations, accepting computers that are less than five years old, and in good working order.
Carers in receipt of benefits can register their interest by getting in touch via their contact form.
Other places worth investigating are local computer charities that recycle old PCs and redistribute them or more general recycling groups such as Freegle or Freecycle.
The small ads or local computer repair shops also offer a bountiful supply of older PC systems that sell for cheap prices - although buyers should always test any computer they want to purchase, and make sure it's working fully.
Student and employee schemes
University help
Students studying at university with long-term health conditions or specific learning difficulties such as dyslexia or dyspraxia could be eligible for a Disabled Student's Allowance (DSA) of up to £5,358 to purchase computer equipment.
Undergraduate students who think they might be eligible should contact their university's student support unit. They will normally assess needs on an individual basis, helping students to choose and apply for the necessary funding and equipment.
There's also more information available on the DSA website.
Employee benefit schemes
Those who aren't eligible for a cheap PC through one of the methods outlined above might find it's worth checking whether their employer operates an employee benefit scheme for computers.
These don't include free computers, but they can offer a whole range of the latest technology at potentially discounted prices.
The schemes work in the same salary sacrifice manner as Cycle-to-work and childcare voucher schemes, spreading the cost of a computer, laptop or tablet over a period of time, from one year to three, but typically over 24 months.
Deducting the cost direct from salary saves employees money as Income Tax and National Insurance payments aren't deducted from that portion of their pay. For a £460 HP 250 G4 laptop, employees could expect to pay less than £19 a month over 24 months.
The savings vary depending on salary and tax band - in fact, the small print says some may see "considerably less savings, if any" - so find out for definite how much the device will cost over the whole term of the contract.
In many cases the competitive nature of the UK electronic devices market means the same items can be found quite a bit cheaper online, although being able to spread the payment is less likely.
In addition, we can expect schemes like these to become much more rare following changes announced in the 2016 Autumn Statement that removed most of the incentive for companies to run them.
Even so, we'd say that people who work for a local council or a big university should definitely have a look.
The end of the free computer
It's clear to see that truly free computers are hard to come by these days.
Free computers were once given away with broadband.
Back in the day, Redten gave away brand spanking new desktop PCs worth about £750 when households signed up to their 512kbps broadband for 24 months.
The speed of the connection was lightning fast compared to our 56k modem but our excitement was curtailed more sharply than a Virgin Media customer hitting traffic management when Redten went bust a year later, taking our internet down with them.
AOL tried again some years later giving away Dell laptops and Playstation 3s - the catch here being that customers had to endure 24 months with the ISP
Government schemes were also more generous in the past.
The UK home access grant scheme was launched in 2008 and reportedly helped around 270,000 families on low incomes by providing £500 towards a home computer and broadband access.
The scheme's popularity meant it closed to new applications in August 2010, nearly a year earlier than anticipated.
We live in austere times, so it's no surprise that schemes helping people get a piece of fairly decent and up to date computer equipment with a grant of £500 have been replaced by those selling refurbished ex-business machines for a sum hovering around £100.
For those who are just looking to get online, to email family and friends, maybe to manage their bank accounts or utility bills, that's not such a bad deal.
And when schemes like GetOnline@Home run the occasional special offer, it is still possible to get a good starter machine for no more than £60, and the cost of the broadband connection.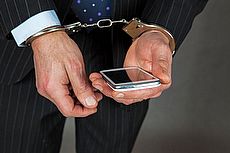 23 November 2017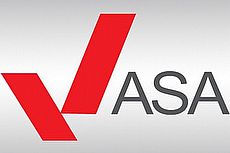 23 November 2017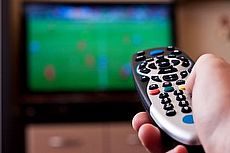 15 November 2017
Follow us or subscribe for FREE updates and special offers