Smartphones specifically designed for older people from companies like Doro and emporia allow older users to benefit from smart features in a simpler format.
Equally, customers who simply want a mobile phone to make calls and send texts will find several budget phones to choose from.
Features like emergency buttons and hearing aid compatibility can help older users make the most of their mobile phones.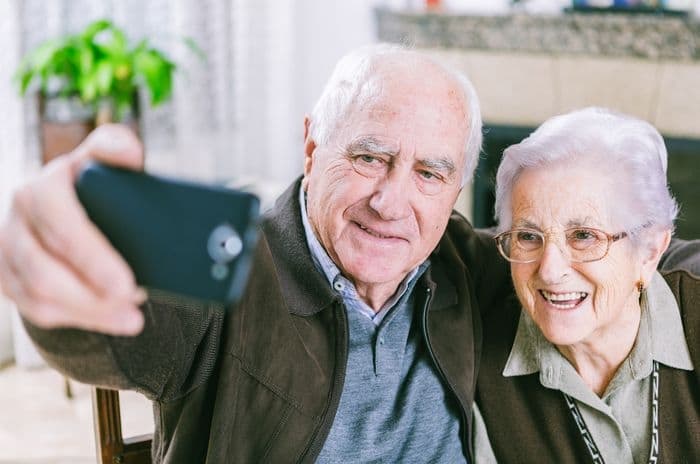 ---
Best smartphones for older people
Smartphones for older users fall into two categories:
Handsets that are designed for older people
Handsets that aren't specifically for older people but are easy to use
We've chosen two from each of these categories and compared them below.
| | Doro 8100 | emporiaSMART.5 | Alcatel 1 2021 | Samsung Galaxy A13 |
| --- | --- | --- | --- | --- |
| Screen size | 6.1" | 5.5" | 5" | 6.6" |
| Emergency button | Yes | Yes | No | No |
| Hearing aid compatible | Yes | Yes | No | Yes |
| Dimensions | 15.6 x 7.3 x 0.9cm | 15 x 7.2 x 1cm | 13.8 x 6.6 x 1cm | 16.5 x 7.6 x 0.8cm |
| Camera | 12MP + 2MP + 2MP | 13MP + 2MP + 2MP | 5MP | 50MP + 5MP + 2MP + 2MP |
| Biometrics | Face recognition | Face recognition | None | Fingerprint |
| Price | £174.99 | £248.99 | £49.99 | £129 |
Verdict
Our top smartphone pick for older users is the Doro 8100.
It combines useful features for older people with good features for everyday users. The TeamViewer option that enables users to ask for assistance from a trusted contact could be extremely useful for those who want the benefits of a smartphone but also need to ask for help occasionally.
As a runner-up for those who want a budget option, the Alcatel 1 is a good choice as an easy to use general mobile phone available on both pay monthly and pay as you go.
---
1. Doro 8100
Doro have made a name for themselves as one of the go-to brands for easy-to-use phones, with the Doro 8100 one of the latest devices in the range.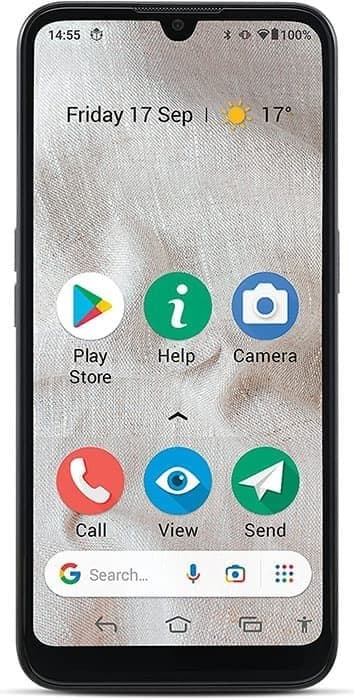 It features:
A large 6.1-inch display to allow users to see the screen clearly
A response button on the rear to alert specific contacts to an emergency
TeamViewer Quick Support to give full access of the handset to a trusted contact to help troubleshoot issues
Facial recognition to easily unlock the device
The Doro 8100 is a quality smartphone combining accessibility features for older users with features that younger smartphone users look for too.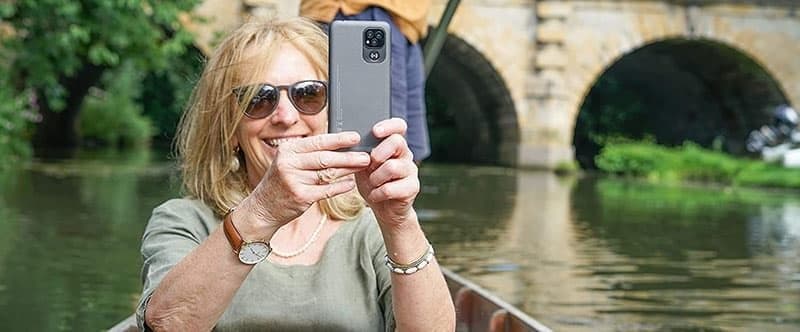 For example, it has a triple camera on the rear and a 5MP front camera - not ground-breaking when it comes to smartphone cameras, but certainly great for older people who want to take good photos with their handset and perhaps make video calls with family and friends.
Doro say the battery life on the 8100 will give up to 23 hours of talk time and last for up to 450 hours on standby.
Overall, the Doro 8100 is one of the best smartphones available for older people, although some might be put off by the price tag.
Where to buy the Doro 8100
---
2. emporiaSMART.5
The emporiaSMART.5 is another handset that successfully manages to be both a good phone for older users and a good all-round smartphone.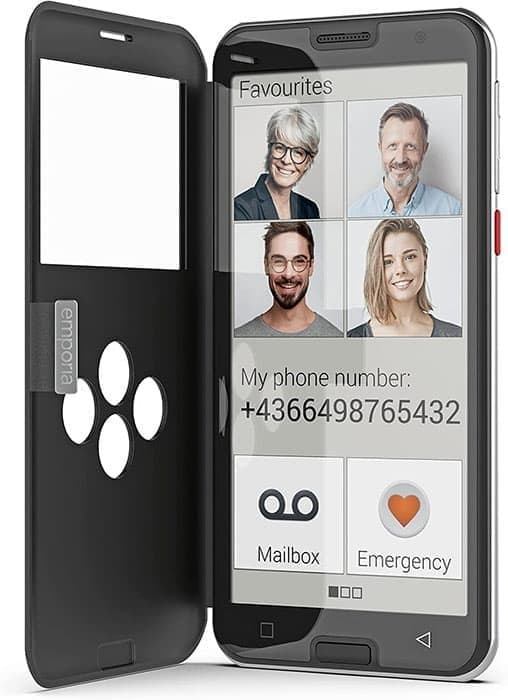 It offers:
A 5.5" display
Emergency call button on the rear
A customised version of Android that is very simple to use
Facial recognition
The SMART.5 also comes with a detailed handbook to help users get started and a Smartcover as standard. This cover not only protects the phone but it's interactive and allows important tasks to be undertaken without opening the cover completely.
Like the Doro, the SMART.5 from emporia is the latest in a line of devices targeted specifically at older users. It also has a larger price tag than some users may be comfortable with, especially those who are uncertain whether they will get enough use out of a smartphone.
---
3. Alcatel 1 2021
The Alcatel 1 is a budget smartphone that isn't designed specifically for older people but offers a straightforward experience that might appeal to older users.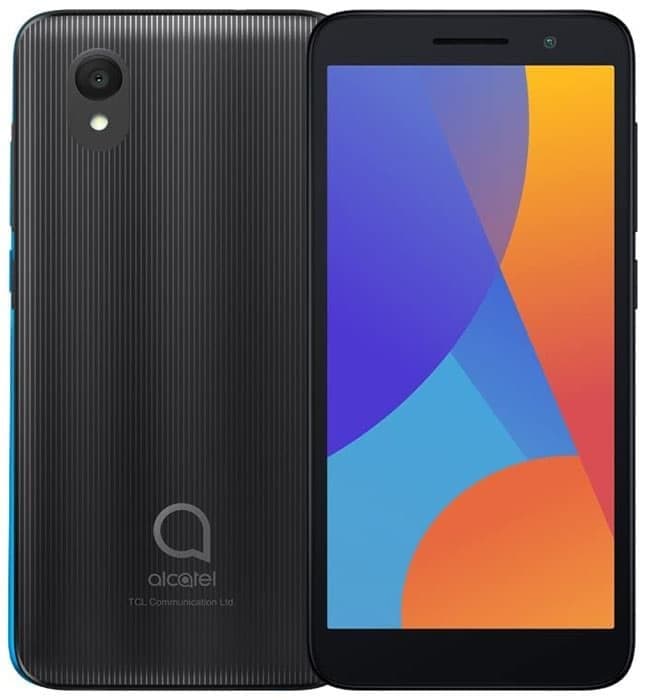 It features:
A 5-inch display
Android Go to run more quickly
Non-slip back cover
Eye Comfort Mode
While the Alcatel 1 is missing some of the key adaptive features noted above in the Doro and emporia smartphones, it is far cheaper than either of those devices and would be a good smartphone for older users who don't need emergency buttons but would prefer a cheap Android device.
The inclusion of Android Go in devices like this without much memory has some good side-effects for users: apps start up 30% faster with Android Go and the memory it saves on a fully-fledged operating system can be used for other things instead.
---
4. Samsung Galaxy A13
The Samsung A13 is another handset that is designed for regular smartphone users but may be worth considering for older users who want a long battery life and a large display.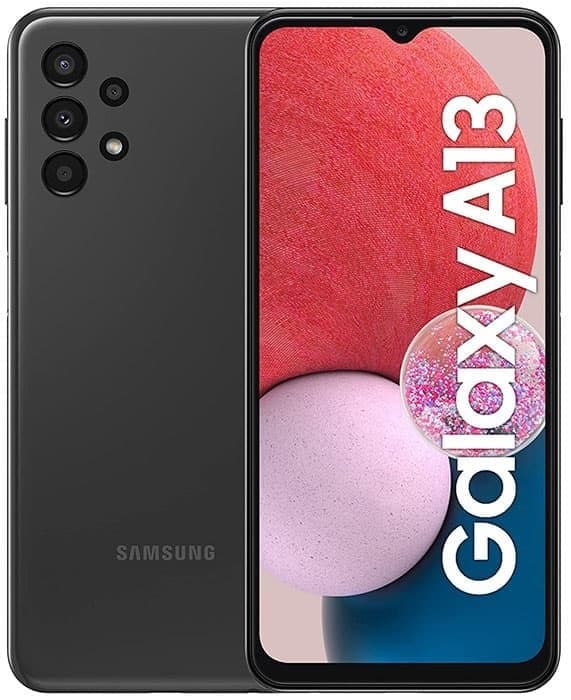 As an entry-level device in the Samsung Galaxy range, the A13 offers:
A 6.6-inch display
A large 5,000mAh battery
Fingerprint recognition for easy unlocking
Easy-hold design with rounded corners
The Samsung Galaxy A13 is a good phone for older users who know their way around smartphones but would prefer a larger battery and a cheaper price point than other devices in the Galaxy range.
Thanks to the large screen, it is easier to view than the Alcatel 1, although some users may prefer the more compact device from their rival if they're not going to use the screen for watching videos or making calls to family, for example.
---
Best basic mobile phones for older people
Many phones on the market these days are smartphones, but for older users who don't want all the bells and whistles of modern phones, a more basic model will do.
There are several manufacturers specialising in simple phones for older people, with emergency buttons and hearing aid compatibility two common features found on these types of phones.
Here are four basic mobile phones for older people to consider:
| | Denver BAS-24200M | TTfone Lunar TT750 | Doro 7080 | Easyfone A6 |
| --- | --- | --- | --- | --- |
| Screen size | 2.4" | 2.4" | 2.8" | 1.8" |
| Emergency button | Yes | Yes | Yes | Yes |
| Hearing aid compatible | Yes | Yes | Yes | Yes |
| Dimensions | 1.7 x 9.9 x 5.3cm | 1.78 x 4.9 x 9.7cm | 2.1 x 5.7 x 10.9cm | 11.5 x 5.2 x 1.4cm |
| Camera | Yes | Yes | Yes | No |
| Compatibility | 2G | 2G | 4G | 2G |
| Style | Clamshell | Clamshell | Clamshell | Standard |
| Price | £32.99 | £42.99 | £98.99 | £34.99 |
One thing to note about several of these phones: if the device is 2G, it can't be used with Three or providers who use their network such as iD Mobile or SMARTY.
Verdict
Our top choice for a basic phone is the Denver BAS-24200M. Not only is it the cheapest basic phone we look at, but it's also got a straightforward design that will appeal to many older customers who just want to keep things simple.
---
1. Denver BAS-24200M
The Denver BAS-24200M is the latest device in a range designed specifically for older users.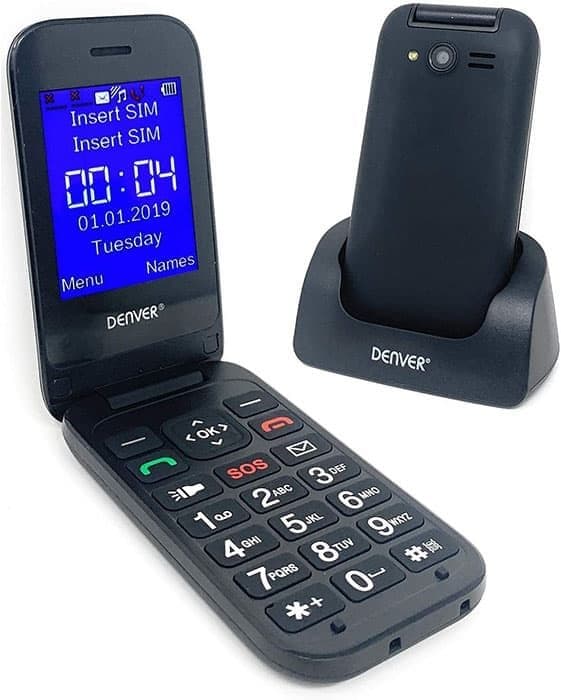 It includes:
SOS function button
Backlit keyboard
Bold fonts
Charging cradle
The SOS feature on the Denver allows users to programme up to five numbers and can send a text and/or call each of them in turn in the event of an emergency. This is a useful feature, although some might be frustrated it's on the keypad rather than the rear of the device.
With large buttons and a focus on visible fonts, the Denver is a straightforward basic phone that will suit people who just want to make calls and occasionally send texts.
---
2. TTfone Lunar TT750
TTfone has a range of easy-to-use basic mobile phones for older people, with this clamshell device one of the most popular.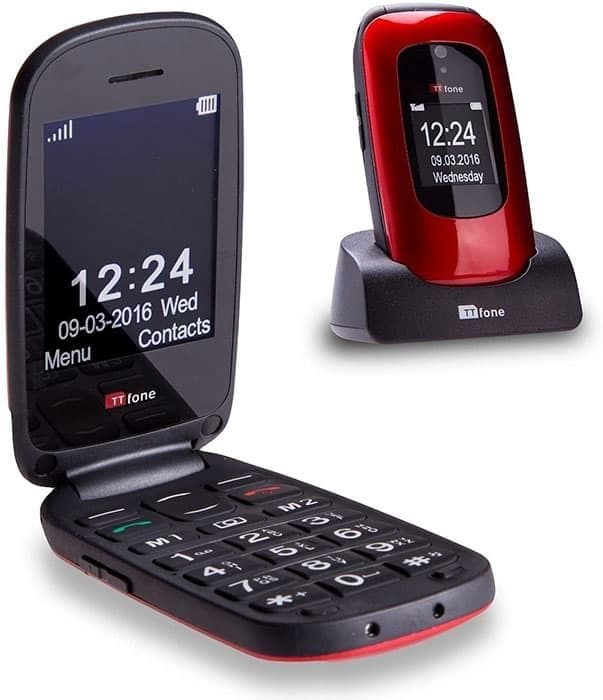 It's available in red, black or blue and offers:
2.4-inch internal display and external display showing important information
Emergency call button on the side
Large keypad
Charging cradle
With an external display that is visible even when the handset is closed, users can see who is calling before answering as well as viewing important information such as the date, time and battery level.
The emergency call button is on the side of this phone, which may be more convenient and also frees up space on the keypad.
These features bring the price up slightly, however, and budget is the main reason the TTfone Lunar TT750 is in second place on our list.
---
3. Doro 7080
Doro's range of basic phones are as straightforward to use as their smartphones, with the 7080 a clamshell device that looks stylish and is easy to hold.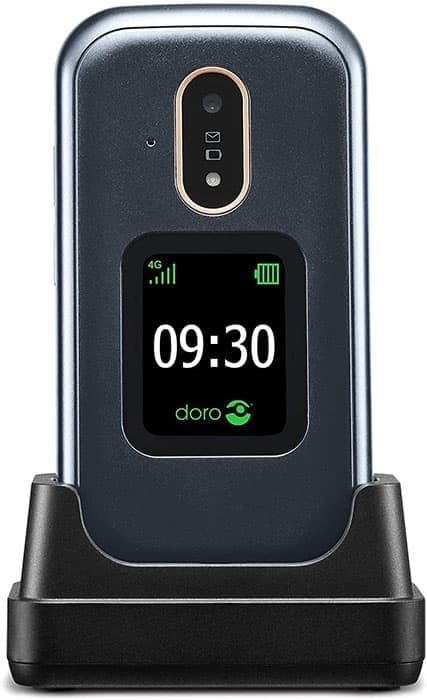 It includes:
2.8-inch internal display and external display
Response button
Simplified user interface
Charging cradle
As the Doro 7080 is a 4G phone, it comes with internet access and has Facebook and WhatsApp pre-installed. These apps don't have to be used, but they offer an entry level of smartphone functionality even while the device itself is a more basic one.
The internal screen on the Doro 7080 is the biggest of the clamshells on this list, plus it also has a better camera that works well with its video calling capabilities. However, some customers may be put off by the price tag when they could get a fully-fledged smartphone with more features for a similar price.
---
4. Easyfone A6
The Easyfone A6 is a straightforward big-button phone that is available in 2G or 4G models (we're looking at the 2G version here).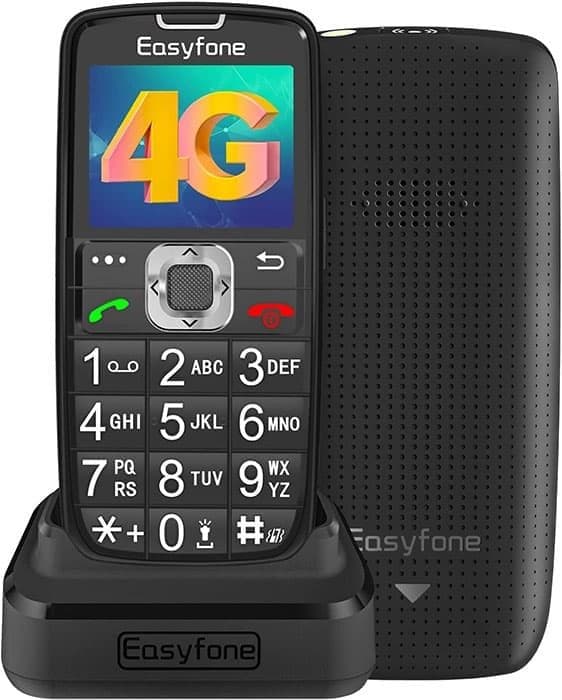 This basic phone offers:
1.8-inches
Big buttons for easy dialling
SOS button
Charging cradle
With its big keypad, the Easyfone A6 is a throwback to the earlier days of mobile phones, and it should be easier for older people to use the buttons on this handset than on any of the other phones in this list.
The Easyfone A6 doesn't have the same screen size as the clamshell handsets above because it can't be folded up. This might mean some people struggle to read it as effectively, but fonts are adjustable to help with this.
---
Choosing a phone for an older user
As well as users themselves, family members and friends often help older people choose mobile phones. There are a few questions to ask when we begin looking for a handset:
How confident is the customer with technology and would a simple phone be best?
Have they ever used a smartphone before and do they need those features?
How important is the screen size?
Do they need an SOS or emergency button?
Would a charging cradle be useful?
Which network would be best for them?
How much are they willing to spend?
On these last two points, it's worth remembering that while all these phones can be used on multiple networks, there are still some limitations such as the inability to use 2G devices on Three's network, for example.
Meanwhile, cost is usually the biggest consideration for any mobile phone buyer and older people are no exception.
Smartphones are more expensive than basic phones and, while they will be valuable if customers get use out of the smart features, they won't be for everyone. Equally, there are large variances in price even for basic phones, so it's important to look closely at budget - especially if there's a possibility the phone might be easily damaged or lost.
---
Verdict: our top choice is the Doro 8100
Mobile phones and tablets can be crucial tools to help older people keep in contact with loved ones and experience more of modern life through their phones.
Thanks to smartphones designed specifically for older users from the likes of Doro and emporia, there are good options available for customers who want to use the internet as well as making calls and texts.
Our pick for the best smartphone for older people is the Doro 8100 because:
It combines good smartphone features with extra options for older users such as the emergency response button
The TeamViewer feature to help customers troubleshoot issues with a trusted contact is unique
The screen is one of the largest available, ensuring users can easily see the display
For those who prefer a simpler phone, there is a good range of handsets on offer for people who just want to make calls or have an emergency contact button on hand.
Our top choice for a basic mobile phone for an older person is the Denver BAS-24200M because:
It's one of the cheapest basic mobiles around
It is straightforward in design and easy to use
The SOS button is unlikely to be accidentally pressed as it in on the keypad itself
Straightforward mobile phones have been making a comeback for several years, partly thanks to the decision by HMD Global to revamp the old Nokia line of minimalist phones in 2017, meaning it's easier than ever to find the right phone for each individual.
As we explain in our guide to helping older people get online, there are definite benefits to using the internet for the older generation, but if that's not a consideration then keeping it simple could be the best option.