Customers from both banks will moved from fixed or flat rates to an Effective Annual Rate (EAR) based on their credit score.
It follows announcements by other banks ahead of the changes to overdraft regulations due to come into force next year.
While the regulations were designed by the Financial Conduct Authority (FCA) to improve fairness and transparency, many customers may feel they're being shortchanged.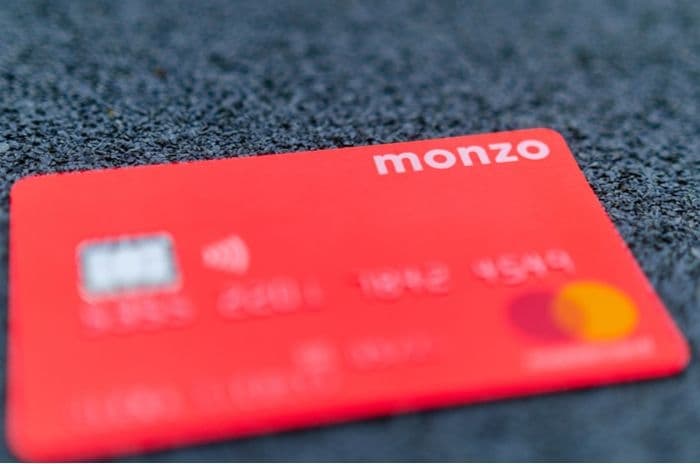 Credit score rates
Under these new overdraft rates, Monzo customers will move from being charged a fixed daily rate of 50p for their overdraft to paying an EAR of 19%, 29% or 39%. The rate will be decided by a customer's credit score.
Monzo claim 87% of customers will either be better off or will only pay less than £1 per month more under these new rules.
At the same time, they're removing the buffer which allowed customers to go overdrawn by £20 for free. This will be covered by the EAR rate instead.
The changes will come into force for all customers on 1 April 2020.
Meanwhile, Starling Bank is replacing their existing flat rate of 15% with three tiers of 15%, 25% and 35% EAR.
Again, the rate offered to an individual customer will be dependent on their credit score, and the changes will come into force from 1 April 2020.
They are also removing the rate for customers accidentally slipping into unarranged overdrafts which is currently capped at £2 per month.
What have other banks done?
Monzo and Starling have gone a different route to HSBC who announced their changes earlier this month to come into effect in March 2020.
While the two challengers are moving to a rate dependent on a customer's credit score, HSBC are implementing a flat rate of 39.9% for all customers across their bank, as well as First Direct and M&S Bank who are also owned by them.
There will be an interest-free buffer of £25 on some HSBC accounts, with some monthly paying customers having interest-free overdrafts of larger amounts. Students and graduates will have interest-free overdrafts up to an agreed limit.
First Direct and M&S Bank customers will pay the flat rate of 39.9% on overdrafts of over £250. Plus, First Direct customers will be charged a maximum of £20 per month for unarranged overdrafts at the same EAR while M&S are scrapping their £50 interest-free buffer.
Nationwide overdraft rates changed in November, with a flat rate for most accounts of 39.9% APR. They were the first to announce changes following the announcement of the forthcoming rule changes.
Overdrafts in spotlight
Alterations to overdraft fees were first suggested in December 2018, with the FCA determined to crack down on the high costs associated with borrowing.
These reforms were confirmed in June 2019 and cover six key points including banning fixed fees for borrowing through overdrafts, advertising overdrafts with an APR and removing higher charges for unarranged overdrafts in comparison to arranged ones.
While it was hoped these reforms would simplify the overdraft market, banks are favouring altering their rates in a way which disadvantages at least some of their customers and likely leaves others feeling trapped by the hikes.
Customers already in their overdrafts will see fees go up overnight, and there are very few money transfer credit cards around to help customers get out of that overdraft and shift the balance to a card.
It's no surprise that banks are acting to recoup some of the losses they'll incur by complying with these regulation as they're the latest in a line of overdraft reforms aimed at helping customers control their debts.
For instance, Nationwide, along with HSBC and Santander, have been ordered to pay compensation in recent months for failing to alert customers when they were in danger of falling into their overdrafts. This contravened a rule brought into force back in 2018.
Compare bank accounts and switch to a new current account using the free Choose comparison tool.