HSBC have committed to repaying £8m to 115,000, while Santander have not yet calculated their total compensation package.
It follows a rule change in February 2018 when banks were first ordered to alert customers before they moved into an unarranged overdraft.
In August, Nationwide were penalised for the same thing, with their customer refunds expected to be in the region of £6m.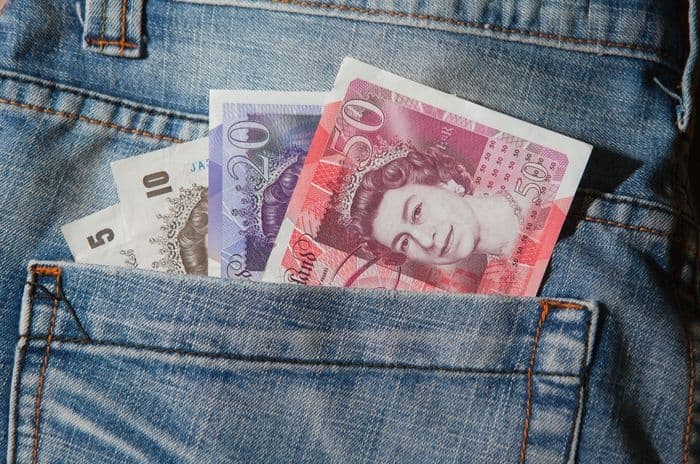 Credit: Barabas Csaba/Shutterstock.com
Breaches
Under the overdraft reforms launched in February 2018, banks are compelled to send a text message to customers to give them an opportunity to prevent their accounts from falling into an unarranged overdraft.
HSBC breached the rules in two ways: by using an unsociable hours policy which clashed with the rules, and by storing some phone numbers in a format that meant customers couldn't be notified before charges were incurred.
Their unsociable hours policy caused inadvertent problems for HSBC, despite the positive intentions of not disturbing their customers after 10:45pm.
It meant that customers who triggered the alert system in the hour between that cut-off period and the time the balances were calculated at 11:45pm were unable to act to avoid charges being added to their account. Customers subsequently received an alert the next day, when charges had already been applied.
Santander committed six breaches including a failure to enrol some numbers into its systems correctly and failing to issue alerts when overnight direct debits had customers into an unarranged overdraft.
Impacted customers of both banks will be issued refunds for any costs incurred as a result of HSBC and Santander's failings.
Overdrafts targeted
As with Nationwide earlier this year, the Competition and Markets Authority (CMA) has investigated a breach of their overdraft legislation and acted to force compensation for customers.
The reforms were brought in to ensure customers had an opportunity to avoid hefty charges after various reports found overdraft debt was spiralling.
Debt charity StepChange found over two million people were trapped in a permanent cycle of overdraft debt in December 2017, just months before the reforms came into force.
In 2019, further reforms were agreed by the Financial Conduct Authority (FCA) to ensure banks can't charge higher fees for unarranged overdrafts than for arranged overdrafts.
Banks will also be compelled to price overdrafts with an annual interest rate to maintain transparency for customers when the new regulations come into force from April 2020.
Debt cycle
Overdrafts fulfil an important role for many customers, but they have also been regarded as a money spinner by banks themselves.
In 2017, banks and building societies made £2.4bn from overdraft fees, with around £700m of this derived from unarranged overdraft fees.
The FCA also found that in 2016 1.5% of customers accounted for more than 50% of the unarranged overdraft fees levied by banks.
These findings contributed to the reforms due to come into force in 2020, but it's also clear that many customers are living in their overdrafts which can be a costly way of borrowing, even though they're considered one of the safest options.
The FCA's focus on improving the way overdrafts are administered by banks and how fairly customers are treated follow sustained action on payday loans and the rent-to-own sector.
To learn more about where to find help to deal with debt, read our dedicated guide.
We also have a 5 step guide to getting debt free. Read more here.