Nationwide were found to have breached a ruling committing banks to send text messages to customers prior to them falling into an unarranged overdraft.
While texts were sent in at least 80% of cases, they did not make clear that charges would be incurred if action wasn't taken.
The building society will now refund any charges incurred by affected customers in a move expected to cost £6m.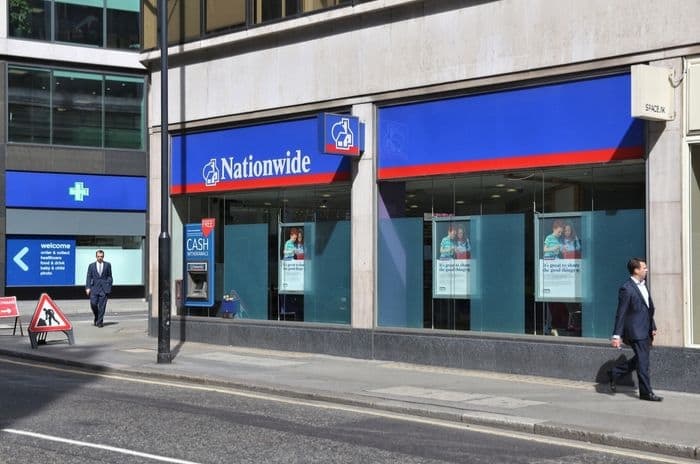 Credit: Tupungato/Shutterstock.com
Why are Nationwide refunding customers?
Thanks to a rule brought into force in 2018, banks and building societies must warn customers via a text message if they are about to cross into an unarranged overdraft that will incur charges.
Nationwide breached this rule on 20 occasions from the period it was introduced in February 2018 affecting more than 320,000 customers.
The Competition and Markets Authority (CMA) investigated and found Nationwide had failed on numerous occasions to send appropriate text messages.
During 80% of incidents, text message alerts were sent to customers which warned customers there wasn't money in the account to deal with a payment. However, they didn't make clear they needed to take action or face additional charges.
As the CMA point out, this is an integral aspect of the Retail Banking Market Investigation Order and so concluded Nationwide had breached the spirit of the order.
It's worth noting that the CMA doesn't currently have power for imposing fines on financial institutions for breaching the Order.
So, while they have directed Nationwide to improve their practices and compliance, they don't have the power to impose fines if they fail to do so.
Overdraft control
The Retail Banking Market Investigation Order was introduced in 2018 following an in-depth look at how banks worked and how customers were treated.
It aims to give customers more control over their finances by ensuring they're notified when they're about to incur additional charges so they can take action.
With overdrafts putting people into a permanent cycle of debt, this move was welcomed as a way of encouraging customers to act rather than being caught in further debt spirals.
Further reforms are being planned to overdrafts with the recent announcement that new rules on overdraft fees will come into force from April 2020.
These reforms mean banks and building societies won't be able to charge higher fees for unarranged overdrafts than they do for arranged overdrafts.
In addition, overdrafts will need to be advertised with their annual interest rate to simplify the market, and fees relating to refused payments must correspond with the costs bank incur while dealing with them.
Blow for Nationwide
Nationwide are the latest provider to be rapped in relation to the Order by the CMA in 2019, with Bank of Ireland, Danske, HSBC, LBG and Santander also reprimanded.
They have been working to situate themselves as a customer-centric bank, not least through their commitment to ensure customers who currently have a local branch will continue to have one until at least 2021.
They also plan to spend £350m over five years to improve branches by introducing members' areas, HD video and iPads.
Read our guide to the best in-branch banking service experience here.
Learn how to switch current account providers and why you should do it in this guide.
Search for a new bank account using our free comparison tool.