Are the CMA being too soft on banks and energy providers?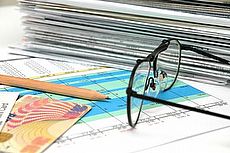 THE Competition and Markets Authority (CMA) published their final report on retail banking earlier this month, calling for the introduction of an "Open Banking" standard and measures to make switching current accounts much simpler.
The report follows a nearly two-year-long investigation into retail banking services, coming after similar investigations the CMA launched into the energy sector and payday loans.
Like its energy counterpart, the banking report has already been criticised by affected parties, many of whom claim its proposals don't go far enough.
Philip Monks, the CEO of "challenger bank" Aldermore, described it as a missed "opportunity to provide a real, positive economic impact." Likewise, TSB's Paul Pester called it "disappointing," claiming that it will fail to bring transparency to the industry.
While other voices were more welcoming, this kind of criticism of the CMA and their final report seems to maintain a pattern that had been established during the above-mentioned investigations.
That is, it began with a far-reaching investigation that offered several encouraging proposals, but concluded by appearing to water them down to a number of cautious measures skirting around the issue the CMA had been tasked with resolving.
The energy and banking investigations ended up proposing almost exactly the same solution
It's therefore possible to condemn the authority for failing in their duty to protect customers and for apparently caving into the industry they should be regulating. Still, a closer look at the report itself and the CMA as an organisation shows how the truth of the matter is more complicated than it may first seem.
Not breaking up
The CMA's investigation into retail banking began on November 6th 2014, during a year when only 3% of current-account holders switched their accounts and 77% of the UK's current accounts were held by the nation's four biggest institutions.
Their preliminary inquiries found that "essential parts of the UK retail banking sector lack effective competition and do not meet the needs of personal consumers." For example, they found that overdraft charges were often so high and unfair that overdraft users could save between £140 and £260 a year if they simply moved to another bank.
Yet they also discovered that 55% of account holders regarded switching as a "hassle", and that only 51% of people were aware of the Current Account Switching Service (CASS) that executes the process within seven working days.
In light of such discouraging figures, MPs and other influential groups called on the CMA to consider a whole raft of innovative remedies intended to make banking more transparent and competitive.
Conservative MP Mark Garnier was one of many parties to call for the scrapping of free-when-in-credit accounts, arguing that the removal of free accounts would mean that banks will no longer have to charge steep and sometimes obscure overdraft fees.
Meanwhile, the CMA also considered the possibility of breaking up the biggest banks as a way of making the market fairer, but decided against it when they published their interim report last October.
Their proposals on the energy industry also saw them refuse to break up the Big Six energy suppliers, even though these suppliers control 90% of the market. They also fell short of imposing a cap on energy prices, arguing that it would reduce competition.
Wastes of money
CMA investigations time line
Instead, the energy and banking investigations ended up proposing almost exactly the same solution: making the terms of our accounts clearer to access and understand, and making it easier to switch our accounts if we can find better terms elsewhere.
In the case of retail banking, this equates to the "Open Banking" standard. This requires banks to participate in a centralised database in which they can access the account details of each other's customers. With such access, they'd then able to contact their competitors' clients if they have a better account to offer.
In the case of energy, the CMA are proposing that Ofgem build their own centralised database containing the details of customers with the major providers. Once again, such a database would encourage suppliers to keep their tariffs as low as possible so as to be able to poach each other's customers.
While these measures are to be welcomed, they've been damned as too soft when compared to the kinds of radical proposals that were floating around during the opening of the CMA's investigations.
Indeed, their energy investigation was branded a "waste of money" by independent energy suppliers. Much the same was said of their report into banking, with The Guardian calling it "weak and disappointing" and arguing that those who need the most help with overdrafts would be the least likely to benefit from an open-banking system and customer prompts.
Given that both the reports seemed something of a comedown after such determined beginnings, it's therefore tempting to think that the CMA are more understanding towards the businesses they investigate than the customers of those businesses.
Corporate leanings
There may be a smidgen of truth to this suspicion when it comes to the composition of the CMA, including as it does numerous people with professional backgrounds in large private corporations.
One Panel Member - Jill May - was a Managing Director for Swiss banking giant UBS, hardly a disinterested party when it comes to banking reforms. Other prominent members include Roger Whitcomb (former Finance Director at National Power), Alan Giles (former CEO of HMV Group Plc), and Mike Walker (former Senior Regulatory Economist at British Telecom).
Together, such appointments suggest that, while there's certainly no evidence of foul play or corruption, the CMA's sympathies lean in a particular direction.
The CMA may therefore be more likely to see the point of view of the banks and energy providers than those of customers with low incomes who can barely scrape enough money to pay for their overdrafts.
Hence, when they conduct their investigations, and when they put out reports to public consultation, it's arguable that they're more receptive to the responses and ideas of businesses.
For example, Barclays Bank wrote in September 2014 that they "consider that there is no straight link between levels of concentration and competition."
This opposition to breaking up the bigger banks (which would obviously affect them as one of the UK's big four) came in response to the CMA's announcement from July 2014 that they would be investigating retail banking.
Of course, it can't be proven that anyone within the CMA was convinced by the viewpoints of the big banks alone. Nonetheless, they chose not to directly address the concentration of the banking market, as was encouraged by such consumer groups as Consumer Advice Scotland.
Ensuring competition
In shrinking from this issue, the CMA could be said to have failed in their principal task, ultimately leaving millions of people to pay more than they should do for their overdrafts, as well as for their energy.
It's in view of this specific role as an enabler of choice and diversity that the CMA's refusal to impose an industry-wide cap on overdrafts and energy bills makes more sense
Yet it has to be emphasised that, while no one wants people to go into debt or suffer because of high charges and tariffs, the role of the CMA is not to ensure low bills.
As their name suggests, and as they explain on their about page, their function is to ensure fair competition within the markets for which they have responsibility.
When it comes to people and their protection, their self-professed responsibility goes no further than ending "practices and market conditions that make it difficult for consumers to exercise choice."
In other words, all the CMA are tasked to do for people is to help foster markets that allow them to make their own choices. Accordingly, their introduction of an "Open Banking" standard and an equivalent for the energy industry is a positive and appropriate step, even if it is a modest one.
In fact, it's in view of this specific role as an enabler of choice and diversity that the CMA's refusal to impose an industry-wide cap on overdrafts and energy bills makes more sense.
With a blanket cap being applied to all banks and energy providers, these same banks and providers would most probably all charge the maximum rate, making it more difficult to find a meaningful difference between them.
This is what happened in 2006 when the Office for Fair Trading (OFT) set a £12 limit on the penalties credit card providers could charge for missing or late payments (default charges). Soon enough, almost every bank began charging the full £12, even though the OFT openly stated that it didn't regard even this reduced ceiling as a fair price.
Worse, imposing industry-wide limits may force companies to remove or increase the cost of their other services to compensate for any shortfall, as happened with the cap on the interchange fee that was implemented by the EU last December.
In the face of these risks, the CMA have done almost as much as they could reasonably have been expected to do.
And while it can be argued that they've diluted some of the original ideas that were present during their initial investigations and consultations, the fact that they welcome consultations from all concerned parties underlines how their job is to reflect all sides of the equation as far as they possibly can.
They are, in many ways, an arbitration and mediation service as much as they are a markets regulator, which is why they can't simply listen to those most in need and establish strict price controls.
And this is why, even though their reports and rulings won't revolutionise banking or retail energy, they are still making it easier for people to find out about the choices they have, while preserving the stability of key UK industries.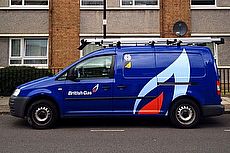 21 November 2017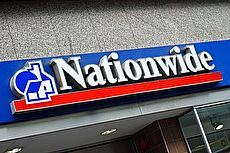 16 November 2017
13 November 2017
Follow us or subscribe for FREE updates and special offers