The index identifies which brands have the most vocal advocates by asking whether existing customers would recommend to family, friends and colleagues.
Monzo easily topped the 2019 BrandIndex with a recommend score of 84.8, toppling money transfer service TransferWise from the top spot.
Smartphone company OnePlus and challenger energy provider Bulb also made the top five.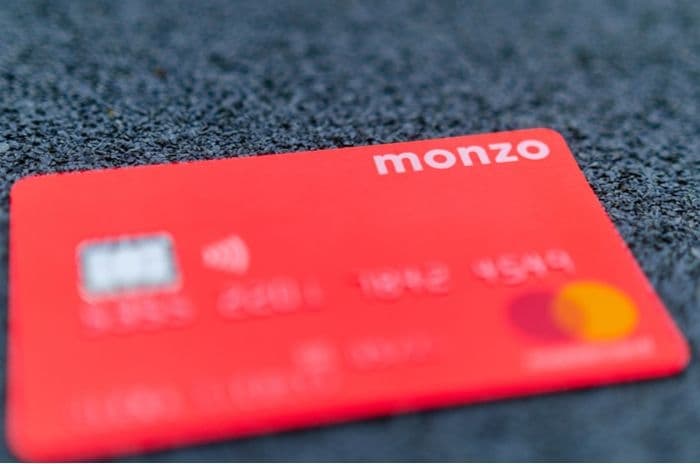 Monzo growing in stature
YouGov's BrandIndex is a good sign of how existing and former customers found their experience with a brand, and Monzo's rise to the top of the rankings suggests they're doing a good job.
Out of 1,500 brands, their figure of 84.8 marks them apart from even other brands within the top ten. For example, tenth place Bose only had a recommend score of 68.8.
YouGov identify Monzo's presence at the top of the rankings as indicative of customers' appetites for a different approach to financial services, highlighting that fintech companies continue to progress year by year.
It suggests Monzo customers are happy with the service they receive from the challenger bank, and as there are now over two million Monzo users as of June 2019, a recommend score that high certainly suggests Monzo are popular with the majority of customers.
Rapid growth
For a company only founded in 2015, Monzo has made great strides in both customer numbers and the services it offers customers.
Their 2019 annual report states they're gaining over 200,000 new accounts each month, a significant increase from the 60,000 figure of a year previously.
Data from the Current Account Switch Service also shows they're growing more than any other bank with 13 customers switching to them for each one who leaves. This contrasts with traditional names like Barclays and RBS who have more customers switching away than joining.
As they have grown, Monzo have begun to diversify their offering to bring it into line with traditional banks. This includes launching mobile only ISAs in partnership with OakNorth in April 2019.
There have been problems, however. Most notably, their PIN encryption error in August 2019 which placed 480,000 UK accounts in danger, although no customer was said to have been defrauded as a result of the issue.
With mobile banking on the rise and set to overtake branch visits by 2021, Monzo are clear beneficiaries of a shift towards digital banking thanks to their mobile only focus.
Read more about mobile only banking in our dedicated guide or learn about the safety features of mobile banking apps here.
What about other brands?
Several other brands of interest to Choose readers were also highlighted in the BrandIndex.
Customers of smartphone company OnePlus gave it a recommend score of 74.8, placing it in third place behind Monzo and TransferWise.
In addition, challenger energy company Bulb came in fifth place with a score of 74.4. As a growing green energy company with a market share of 5% for electricity and 4% for gas, they're evidently popular with their customers.
Finally, while Vodafone and iD Mobile didn't make the top ten, they were ranked as two of the most improved brands by YouGov, both improving their score by 6.1.
This marks a reasonable year on year improvement by iD Mobile, bringing their overall score to 45.8. For Vodafone, however, it barely brings them into double figures as their recommend score still stands at 11.4.
Combined with their recent return to the top of the broadband complaint rankings, this is another sign of Vodafone's customer service difficulties.