It's anticipated that 71% of customers will use mobile apps for their banking by 2024, with 2021 being marked as the tipping point.
Research also shows more savings products are being taken out online, with more than three quarters expected to be opened online by 2024.
If accurate, these figures suggest high streets will continue to be shaken up by branch closures in the years ahead, although this may leave the most vulnerable without access to cash.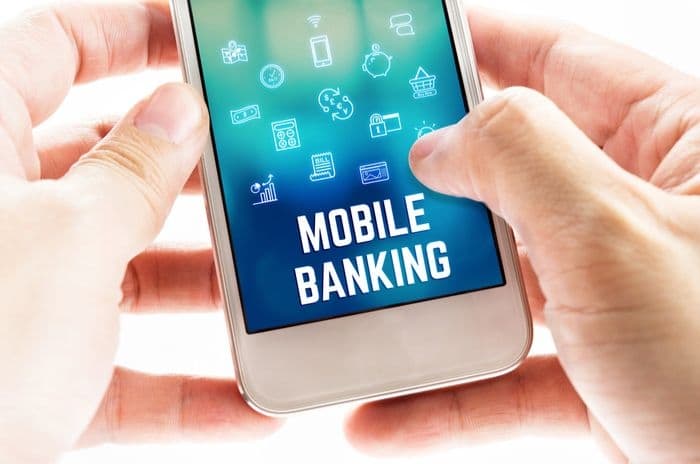 Credit: wee dezign/Shutterstock.com
Technological revolution
The research by data consultancy company CACI shows continued growth of mobile apps for banking, something they attribute to improved technology and therefore improved experiences.
In 2014, they found that one in six customers used mobile banking apps, but this figure is over 50% now for current account users.
To put the sharp growth of mobile banking in context, CACI point out that telephone banking was around four times more popular than mobile banking back in 2011.
Mobile banking has since experienced a meteoric rise in popularity, overtaking both telephone and internet banking in the process.
CACI estimate 71% of customers will use app banking by 2024, while the number using in-branch services will dwindle to 55%.
However, they highlight the fact that branch use is steadily declining at a rate of around 1.5% per year rather than being part of a rapid decline.
Their research also shows customers are using multi-channel behaviour and will continue to demand different services from different channels in the future.
Savings following similar trends
CACI's research also shows marked alterations in how savings accounts are opened, with a significant growth in opening accounts via digital methods compared to five years ago.
While 41% of savings products were taken out through a face-to-face reaction in branch or elsewhere, that figure is only 27% now.
56% of savings accounts are now opened either in-app or via websites, with a further 6% of openings generated by price comparison websites.
Their forecasts suggest these figures will rise to 66% and 12% respectively by 2024, with branch openings at 16% and telephone/postal openings making up the remainder.
Mobile banking going mainstream
Figures from UK Finance show 48% of British adults used mobile banking in 2018, and these new forecasts from CACI show this figure will rise sharply in the years ahead.
However, while mobile only banks like Monzo introduce ISAs in a bid to compete with traditional banks, some other mobile only operators are showing signs of strain.
Digital current account provider Loot went into administration in May while it was reported in April that N26 were under investigation by the German regulator for their poor response to fraud complaints.
Traditional banks are also fighting, using the Open Banking revolution to offer more services to their customers under the umbrella of their apps.
Equally, there is significant concern amongst MPs and consumer groups about the impact branch closures have on the most vulnerable who often rely on access to ATMs.
If branch use declines further as the CACI research suggests and more branches close as a result, there could be a knock-on effect to the most vulnerable in society.
We've rounded up the best banks for in-branch experience here.
We also have guides on mobile only banking and the security of mobile banking apps.
Search current accounts from both mobile only and traditional banks using the free Choose comparison tool.