Users allege that N26 ignored or provided substantially delayed responses to complaints of fraudulent transactions on accounts.
Issues around staff and poor outsourced task management were also cited as problems the challenger bank will have to address.
The revelations come weeks after a new UK General Manager was installed to help the bank further expand in the UK.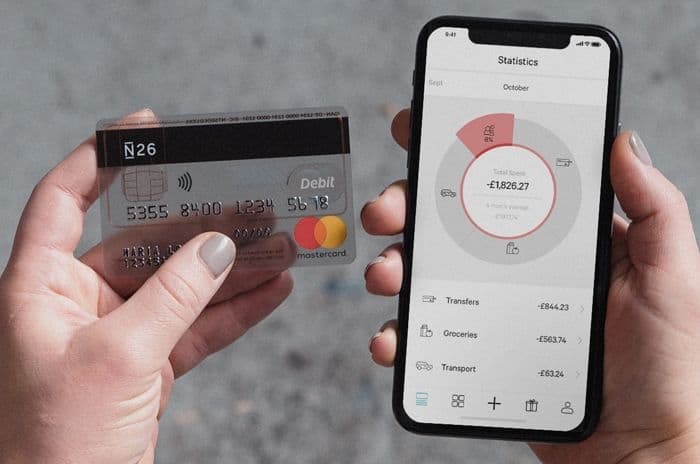 © N26
Poor customer experiences
Of all the potential allegations facing N26, the suggestion that poor reporting processes have led to fraudulent activity being ignored is the most alarming.
In one instance, a customer complained of a theft of around €80,000 which was not acknowledged or dealt with correctly by the bank.
The only means of communication with bank staff is via chatbot or email, and this led to poor response times of several weeks.
Other banks have also apparently criticised N26's ability to be contacted about fraud and other potential criminal activity on a bank to bank basis.
Allegations were first raised by a German newspaper back in October 2018, but now the banking regulator is intensely scrutinising N26's operations.
N26 have responded to the reports by pointing out that all licensed German banks are regularly audited and that they take any actions required by them as quickly as possible.
They also highlighted that they have tripled the number of customer service employees in the last year to better handle customer complaints.
Who are N26?
Although not yet well known in the UK as a digital only bank, N26 have a larger presence in Germany and across Europe with 2.5 million customers continent-wide.
Their UK current account launched in November 2018, but customers are currently limited in what services they can access.
For example, overdrafts are still labelled as "coming soon" on their website, although Direct Debit and salary pay in functionality has now been added.
N26's intentions to grow their market share in the UK were made clear in March when they hired a UK General Manager to lead their UK operations.
The company's CEO claimed at the time that N26 have been overwhelmed with new customer sign-ups, suggesting that over 1,000 customers were joining daily.
Whether their overall staff expansion rate is keeping up with the influx of new customers across the continent remains to be seen.
As challenger energy companies in the UK have found, providing a functional service is only one element of launching a successful challenger business, and several have struggled with rapid expansion impacting on effective customer service.
N26 in context
As a relative newcomer to the UK digital only banking scene, N26 are still comparatively unknown to UK customers, while rivals like Monzo and Starling are more readily considered as alternatives to traditional high street banking.
N26's launch has been slow with functionality gradually added, and this may have deterred customers wanting the full banking experience they're used to.
On the face of it, N26's full-service European digital bank which is currently being rolled out in the UK is similar to the banking service offered by leading UK mobile only banks.
One crucial distinction which may appeal to some customers, however, is that N26 operates digitally rather than on a mobile only basis. This means accounts can be accessed via the web as well as via mobile.
In a marketplace inundated with challenger banks, there's an increasing need for banks to differentiate themselves and bring new products to market quicker than their rivals.
For example, Monzo have recently become the first mobile only bank to offer ISAs, while a new Euro account from Starling offers fee free access, transfers and exchanges for euros.
First Direct, the internet only subsidiary of HSBC, evolved from telephone banking to becoming one of the UK's first internet banks, and have recently enabled customers to send money via WhatsApp and other messaging services too.
Read more about mobile only banks in our guide here.