First Direct, a UK internet only bank, has launched a service to allow its customers to pay friends and family using social messaging services.
Developed in partnership with social payments start-up PayKey, First Direct customers can now transfer money through apps such as Facebook Messenger and WhatsApp.
Although messaging apps sometimes automatically suggest sending money when it's being discussed on the service, this usually just takes them to their own banking app or online banking screen, to log in and make the payment.
But, using the new technology from PayKey, First Direct customers can send money instantly from within the messaging app as long as the phone's keyboard is being used.
The service, called fdpay, lets any customer of First Direct sent up to £350 per day. They are the first bank in the UK to offer this type of feature and promise to conduct money transfers 'within seconds' using a payment icon on the phone's screen.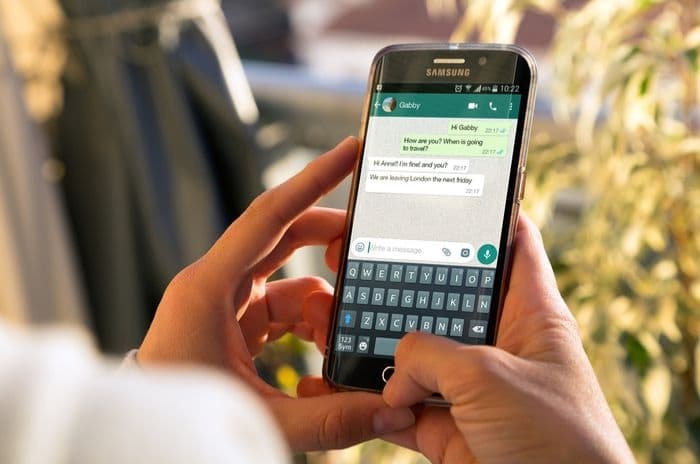 How to send money with fdpay
Before using fdpay, users will be required to register with PayM, a mobile payment service used by many banks in the UK. Both the person sending the money and the person receiving it need to be registered with PayM to conduct the transaction.
First Direct customers can register with PayM from their own banking app. However, they are then able to send money to anyone else who is PayM registered, regardless of who they bank with.
Once registered, users can send up to £350 a day to anyone they are connected to on a social messenger. Facebook Messenger and WhatsApp are the most obvious channels, but First Direct say that the feature will work with any messaging app that uses the phones keyboard.
The new feature eliminates the need to open the mobile banking screen and enter login details in order to complete a transaction.
Are First Direct any good?
As the internet only arm of HSBC, First Direct are well known as an innovative bank. Originally a telephone banking service, they evolved to become one of the first internet banks in the UK.
First Direct were one of the first banks to introduce compatibility with Apple Face ID, letting users log into their accounts via facial recognition.
And their commitment to being innovative doesn't stop at just their products. Despite only around half of us being satisfied with the service w receive from our bank, First Direct do much better than that, topping the tables for the best customer service in the UK.
Is making payments via instant messaging safe?
The integration of apps into banking services is nothing new. For many years we've seen various services launched allowing us to tailor how we pay, how we compare accounts and even how we protect our cards. But can users be sure that payments via social messaging is safe?
Given that online fraud costs the UK around £11bn a year it's understandable that some may have concerns about the security of such a service. Increasing levels of cybercrime in the UK means it would be negligent not to ask how our money is protected.
The benefit of fdpay is that the service uses the bank account of the sender in order to complete the transaction. Other services exist which allow payments to be sent directly from messaging apps, but these usually require the debit card number to be entered, conducting a 'Point of Sale' (PoS) transaction.
Bank transfers are usually covered by Payment UK's "voluntary code of best practice on misdirected payments". This means a customer can usually get their money back if they've sent it to the wrong place.
PoS transactions are not so easily recovered, so in many ways, fdpay promises to be a more secure method of payment. However, that doesn't mean customers wouldn't lose out if they were to lose their smartphone and leave it unlocked.
How this new feature will work with the forthcoming confirmation of payee' standards remains to be seen.