Tesco Bank have added a new "block" and "unblock" feature to their mobile banking app, enabling customers to protect their money in the event of losing their cards.
While many banking apps provide the ability to report a card as lost or stolen, Tesco's new feature goes one step further than most by not only enabling a mislaid card to be deactivated, but to be reactivated again should a customer later retrieve it.
Such a feature will come as a welcome addition for the tens of thousands of Tesco Bank customers who lose their cards every year, but then go on to find it.
That said, in making their app more comprehensive as a banking portal, the feature represents yet another step in the banking industry's march towards having a digital- or phone-only presence.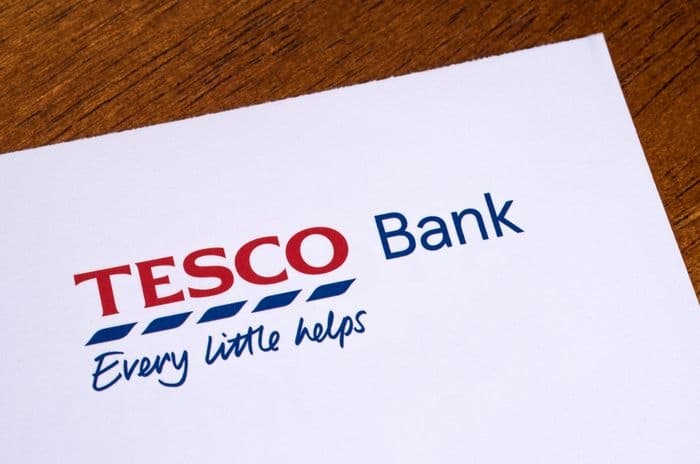 Credit: chrisdorney/Shutterstock.com
Features
Even without the new feature, Tesco Bank's mobile banking app is already quite extensive, offering customers the following functionality:
Balance Peek, enabling customers to check the balance of their accounts without having to go through a full login
The ability of customers to use Touch ID and Android Fingerprint to login to their accounts using only their fingertips
A budget calendar which shows customers how their spending differs from one month to another
An alert feature that warns customers when they're about to enter an unplanned overdraft
The option for credit cardholders to change their credit limits
Setting up or changing Direct Debit payments (including to customers' own credit cards)
To be honest, most of these features are now fairly standard with most mobile banking apps, although some of them - such as Balance Peek - are still quite new despite becoming relatively common.
Nonetheless, the new "block/unblock" feature as Tesco Bank are calling is quite novel.
It builds on the familiar ability to report a lost card by enabling customers to directly block the use of that card, so as to prevent any unscrupulous chancer from attempting to use it for their own gain.
Added it to this, it also allows customers to unblock any card they may have blocked, just in case they end up finding it again.
Tesco Bank say that such a feature is in recognition of the fact that, according to a YouGov survey from last year, around 12% of customers who lose their card end up finding it again soon after.
Given that the bank also note that some 300,000 customers of theirs either lose their card or report it stolen every year, this would mean that around 36,000 people will potentially benefit from the new feature.
The catch
Speaking of its benefits, the Digital Director at Tesco Bank, Grant Bourbousson, said, "By allowing our credit card customers to block their card with just the tap of a button on their phone, this new feature takes the hassle and stress out of those occasions when you think you've lost your card, only to find it a little later".
It is just another example of the innovative new features we are delivering to help customers manage their money using our Mobile Banking App
Grant Bourbousson, Tesco Bank
Of course, the catch here is the qualifier a little, since few customers will likely want to keep the card blocked for more than few days (if even that) without cancelling it and ordering a replacement.
They might wait a few hours or perhaps a day to see whether the card eventually turns up in the back of the sofa, yet any more than this and they'll probably find that the need to use a debit card for shopping will outweigh any other considerations.
As such, they'll order a new card and cancel the old one using the app, which will make it impossible to unblock it again should it turn up, say, two weeks later in the pocket of a washed pair of jeans.
Branches vs digital
In light of this, it would therefore seem that the new feature would have perhaps a more limited window of use and relevance than Tesco Bank would have us believe.
Still, it is a novel and imaginative feature, and if it nothing else it goes to show the bank's commitment to providing their customers with an innovative and comprehensive service.
Yet on the other hand, in conjunction with other recent app innovations such as Santander's voice activated payments feature from February, it would suggest that the UK's banks are more interested in extending their online and phone-based facilities more than their in-branch ones.
Indeed, given that Tesco Bank are an online- and phone-only one, their new feature emerges in a context where old fashioned bank branches are being replaced at an increasingly speedy rate by digital services.
And aside from the fact that a lack of access to bricks-and-mortar branches can have a detrimental effect on certain groups, the fact that Tesco Bank were victim to a major hack in November exposes the inherent risks of the financial industry's apparent rush towards "digital by default".
But then again, it's arguable that having your bank account at your fingertips is more ultimately convenient for most people than having them one or two miles away.