A new digital banking service operated via an app that "learns" as it's being used has been launched by CYBG, the group behind Clydesdale and Yorkshire Banks.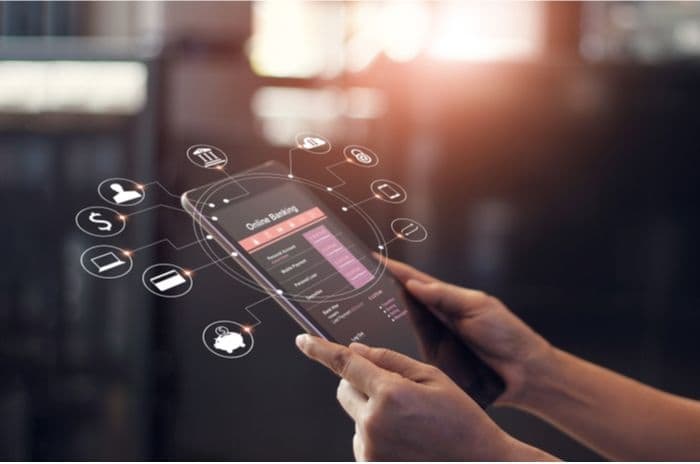 Credit: PopTika/Shutterstock.com
The B platform is designed to rival the new breed of online-only banks such as Atom, which launched last month, as well as the still-in-development Tandem and Starling banks.
However, unlike these strictly digital accounts, B customers will also be able to manage their accounts by visiting any branch of the Clydesdale or Yorkshire Bank.
At the moment, B consists of an app available for both Android and iOS devices, through which users can access both a savings account and a current account.
The current account comes with the equivalent of an introductory offer, being free for the first year. After that customers will be charged £2 a month.
CYBG say there are more products "in the pipeline", though they've yet to announce specifics.
Interest rates
The B current account pays 0.5% AER on balances up to £2,000; balances above that won't earn any further interest.
The savings account offers 1% AER on all balances - inflation-beating, but not all that eye-catching.
B say their aim is to attract "a newer, more affluent segment of customers", yet those with money to save would be better served with one of the various high interest current accounts we look at here.
More realistically, B is likely to attract the technologically savvy who will be drawn to the feature-laden app - although it's worth pointing out that accessing it via a tablet offers more functionality than there is via a smartphone.
The app's various money management tools include "good to go" alerts - which let users know their balance will cover regular spending - and notifications when customers stray into their overdraft.
This, say B, is made possible by the app's analysis of spending habits. As it "learns" more about the user, it can tailor its advice to help people reach savings goals, set a monthly budget or predict when their money will run out.
Other features include the ability to sweep cash between current and savings accounts, and the option of tagging and tracking spending - enabling people to easily see how much they spend on, say, coffee every month.
Helen Page, customer experience director, said that because the app has "been extensively trialled" - on more than 10,000 potential users during two years of development - "we know it's what people want".
In a swipe at the coming wave of digital banks - and possibly at Atom, who can only offer a fixed savings account - Ms. Page adds that not only does B represent a challenge to other banks, "most importantly it's ready to go now".
More independence
The B banking service is the first major launch from CYBG since the sister institutions Yorkshire Bank and Clydesdale Bank were demerged from National Australia Bank (NAB).
CYBG had spent the previous thirty years as part of the NAB group, but were sold off as a relatively unprofitable division.
The split means CYBG are left with 2.8 million retail and business customers, together with Clydesdale Bank branches across Scotland, and around 180 Yorkshire Bank branches in the north of England and Midlands, and a shared branch in central London.
However, last month CYBG said they would be closing nine Clydesdale Bank branches and 17 Yorkshire Bank branches later in the year.
CYBG said the move reflected the changing needs of customers and the need to redirect resources elsewhere - such as the new B brand.
Excluding many
Those closures form part of a larger trend of branch closures within the banking sector as a whole.
A recent report from Age Concern said that nearly 10,000 bank branches had closed in the last 25 years - that's more than half of all branches in the UK.
This, they say, has left "hundreds of thousands of older people without access to basic banking services".
It's not just the elderly who rely on counter services - people with disabilities and those with more precarious financial arrangements are also more likely to prefer to do their banking in a bricks and mortar branch.
Then there are the millions of adults unable to use the internet to a degree that would enable them to manage an account online.
With this in mind, the Select Committee on Digital Skills published a report last year requesting that digital literacy be made a core subject in schools, alongside numeracy and literacy.
In the meantime, it does seem that the older generation are slowly managing to get online.
Figures from the Office of National Statistics show that between 2006 and 2014, the number of people aged 65 and over who use a computer every day has increased from less than 10% to more than 40%.
More recent research [pdf] from Ofcom suggests that tablets rather than smartphones are the device of choice for older browsers.
The Adults' Media Use and Attitude report shows that some 31% of 65-74-year-olds use one, as do 15% of over-75s.
Given that the B app works better on tablets, perhaps the older generation might be among its early adopters after all.