Atom Bank launches with app-based savings account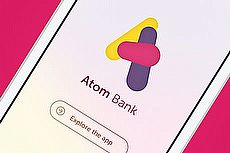 © Atom Bank
The UK's only completely digital bank has opened for business with the launch of a savings account operated solely via an app.
Atom Bank say the app is currently only compatible with iPhones and iPads, though an Android version will "follow shortly".
The lump sum fixed term account - which requires an initial deposit of at least £50 - will pay savers 2% interest on money locked away for a year.
Atom say they will be expanding their range to provide current accounts, overdrafts, debit and credit cards, instant access savings and residential mortgages by the end of the year - all of which can be serviced via their app.
Fixed saver
Although a fixed savings account is, by definition, rather limited, its introduction will allow Atom to test drive a relatively simple product before bringing out a wider range of more complicated products later in the year.
In the meantime, those keen to try out the challenger bank's sole product will need to first register their interest on Atom's website.
Having received an "invite", applicants should download the app, register their ID - using face and voice biometrics - and verify their identity.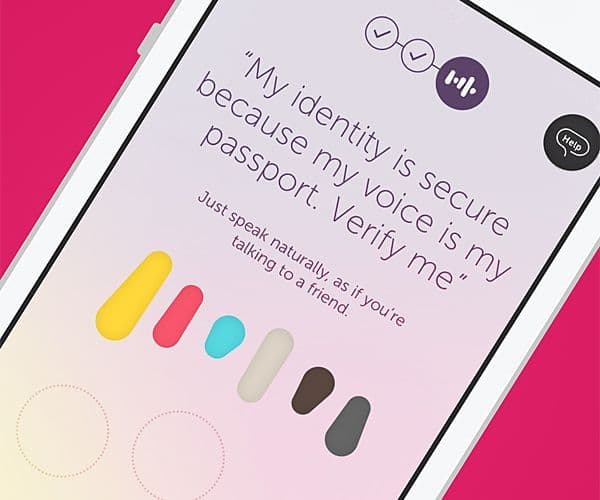 The voice match will require customers to say a particular phrase three times, while the face match will ask them to frame their faces in an oval shape displayed by the app and take a picture.
Atom say these measures provide better security than traditional passwords, which can be emulated or stolen.
Edward Twiddy, chief innovation officer, said:
"Atom is taking a tiered approach to security. Once a customer's identity credentials are registered, they can choose how they want to log in to the Atom app."
However, he adds that: "If there's an unusual or high value transaction, then we may ask for additional security checks."
Paying in
Once the account has been opened, savers have until 9pm the day after to deposit at least £50 by electronic transfer from another bank or building society.
After this deadline, no more money can be paid in or withdrawn until the account reaches maturity 12 months later.
The only exception is in cases of financial hardship, which Atom say will be assessed case by case. If they find in the customer's favour, they will allow the customer to withdraw "some or all of the money" before the end of the term without penalty.
Should a customer wish to save more money, Atom say they can simply open another account - however, the total of all funds held in savings accounts cannot exceed £10,000.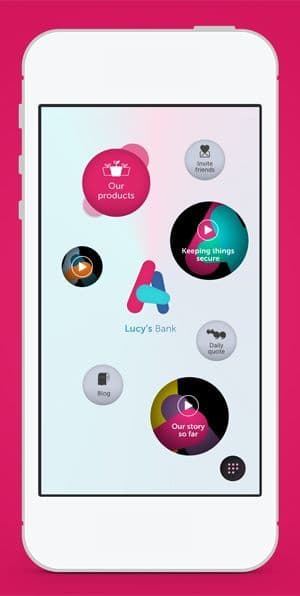 The balance of the account can be viewed at any time by logging in to the app, via the same face and voice recognition software we used to verify our ID when we opened the account.
Once inside, users can personalise the app and make various adjustments by using sliding switches.
Other touches include predictions of future interest earnings and giving us reminders when something needs to be done.
Stay cool
While many of us will be eager to try the app, it's worth pointing out that the fixed saver has no cooling-off period.
Most savings products allow people between 14 and 30 days to change their minds if they subsequently decide against carrying out a particular investment.
Nevertheless, Atom's 2% interest rate could help ensnare customers who are interested in more than just the technology involved - it's just a touch ahead of the best other rates for one-year fixed savings accounts, currently around 1.9%.
Another point of appeal is that those who open an account can choose how they want their interest to be paid - monthly or annually - and where they want it to be paid: either into the savings account or to a nominated account with another bank.
Rapid progress
Since its inception in 2014, Atom has managed to leap the banking industry's regulatory hurdles with relative ease - partly thanks to the Bank of England's desire to increase competition in the sector.
They received approval from the Prudential Regulation Authority and Financial Conduct Authority in June 2015, before getting their settlement with the Bank of England and exceeding the £75 million needed to meet regulatory capital rules.
Atom's Founder and Chairman Anthony Thomson says that he believes his team have "built a bank in record time, and we're not planning to stop here".
Challengers
While Atom's digital-only focus is innovative, they aren't the only ones making good on the concept.
Last December, Tandem Bank - who plan to offer current accounts, credit cards and loans via mobile apps and their website - were given approval by the Financial Conduct Authority and the Prudential Regulation Authority - and this year, Starling Bank hope to get approval.
Meanwhile, the German-owned Fidor have been operating in the UK since autumn, offering a current account, savings bonds service, and a Euro money transfer option.
Once a customer's identity credentials are registered, they can choose how they want to log in to the Atom app.
Edward Twiddy, Atom Bank
They launched their first physical product for the UK market in January - a contactless debit card, which they say was developed with input from their online user community.
The card can be used to withdraw money - but while the first three ATM withdrawals are free, subsequent withdrawals attract a £1 fee.
Though the bank makes much of the input from their community, it's doubtful whether many customers would have asked to pay for cash withdrawals.
Nevertheless, at least they do have cards - which is currently more than can be said for Atom.
Last year's rumours that Atom would adopt Apple Pay have seemingly come to nothing. In fact, it seems the only reason that the bank have launched on the iPhone is that "it was prudent to test the systems on one mobile operating system first".
Those with Android or Windows operating systems will have to wait until the end of May 2016 and 2017 respectively before Atom release versions for their devices.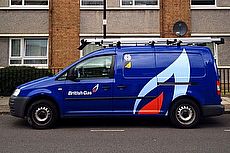 21 November 2017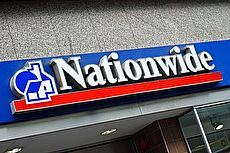 16 November 2017
13 November 2017
Follow us or subscribe for FREE updates and special offers