App-based Atom Bank one step closer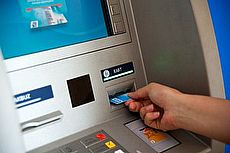 A BRAND new all digital bank for the UK is one step closer after Atom Bank received approval from the Prudential Regulation Authority and Financial Conduct Authority.
The excitement around them comes from the fact that they plan to do everything - including getting people to open accounts with them - through a mobile phone app. Web based services won't be launched until later.
The team behind Atom Bank say that when they do launch later this year, they plan to offer a full range of personal and business products, from current and savings accounts to loans and mortgages.
A few more hurdles
Before they can do that, however, they need to finish raising £75 million in order to meet regulatory capital rules, get a settlement with the Bank of England, and complete tests on their IT systems.
They also need to secure a high street partner to deal with the parts of banking that can't be done electronically just yet - like taking cash and cheque deposits.
Chief executive Mark Mullen told Business Insider they were in "advanced discussions" with a potential partner.
And like several other UK banks, Atom are considering a tie-in with Apple Pay - due to launch in the UK in July - to allow customers to make purchases with their mobile phones using near field communication (NFC) technology rather than by app.
Not that being app-based will do Atom any harm.
A report published earlier this month by the British Banking Association (BBA) showed that banking apps were used 10.5 million times a day in March, with users transferring £2.9 billion a week through them.
The convenience of banking by app means it's outstripped even internet banking - although at 9.6 million transactions a day, that's hardly lagging behind, and the BBA say both services are continuing to grow rapidly.
In comparison, the report says just 2% of payments and transfers carried out by HSBC customers were done in branch in the year up to March 2015. Across all British banks, in-branch transactions dropped by 6% across that period.
Meanwhile research carried out for the BBA by CACI suggests that we'll use mobile devices to check our current accounts 895 million times in 2015 - more than twice as many interactions as we'll have in-branch.
And when we say we're using our phones to do our banking, we don't mean calling them.
Phone banking as pioneered by First Direct has taken a serious hit in the past decade: the number of telephone banking instructions declined by 43% between 2008 and 2013.
Doing things differently?
The Durham based start-up is run by two men with plenty of experience in doing banking differently - founder Anthony Thompson created Metro Bank, and chief executive Mark Mullen used to hold the same position at the above mentioned First Direct.
Quite the trailblazers when they launched, First Direct continue to win acclaim for their customer service.
Metro Bank, only founded in 2010, have also won favour for their emphasis on high street banking, with branches open for longer hours and seven days a week.
Atom Bank appear to be attempting to continue this focus on customer experience, if a recent blog post from Mr Mullen is anything to go by. Writing just after they'd been granted their licence, he said:
"...we've chosen to build a bank. Yes, it will have a beautiful and intuitive and engaging customer front-end. It will make banking easy and convenient, but it will also have better systems, better processes, better policies and better people behind it."
Challenger banks
And while they've gained a lot of attention for their insistence on doing everything via app - at least at first - they're not the only new kids on the banking block.
It used to be the case that banks could only get approval after raising enough capital (the £75 million Atom are still trying to raise, mentioned above) and put together a suitable board of executives - but people were reluctant to sign on before a licence was granted.
Now, however, companies are allowed to apply for a licence before they have full funding in place - and Atom Bank are just the latest to benefit from the change, joining the ranks of a group of challenger banks including Virgin Money and another all digital bank, Starling.
The Bank of England say they approved five new banks in 2014-15 - and there will be more to come, with another 25 would-be banks at various stages of talks with them.
What effect the new guard of challenger banks will have on the rest of the industry remains to be seen - but it'll be an interesting few years both for them and for us as customers.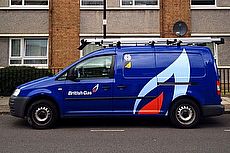 21 November 2017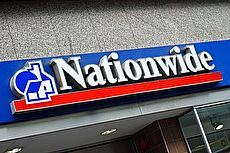 16 November 2017
13 November 2017
Follow us or subscribe for FREE updates and special offers