How ethical is your bank?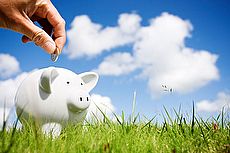 ©iStock.com/urbancow
FOR those who think the term 'ethical banking' is an oxymoron there are a number of campaigners and financial institutions hoping to prove this idea wrong.
In this guide we take a look at what factors make some banks more unethical than others, and what makes other banks more ethical.
For those interested in switching to an ethical bank we offer a comprehensive look at the options available in the UK, and take a quick look at how realistic the ethical banking industry really is.
Read on for the full story or skip to:
What makes a bank unethical?
Generally speaking, the way that most major banks carry out their business would not carry the label 'ethical'.
In practice, being unethical usually boils down to where a bank invests its money, such as military and defence companies, tobacco firms or those that test on animals or produce fur. It also encompasses how banks treat their customers and any fraudulent activities.
Campaigners argue that, at best, banks often look the other way when it comes to where their money goes and, at worst, that they're complicit.
Here are just a few examples.
Poor practice
All of the big five UK banks and banking groups - Barclays, HSBC, Lloyds Banking Group, RBS and Standard Chartered - have been accused of encouraging mis-selling measures amongst their staff by paying performance-related bonuses.
Mis-selling to customers usually means selling them a product, like a packaged bank account with fees, that they didn't need.
For example, in 2013 Lloyds Banking Group was fined £28 million by the Financial Conduct Authority (FCA) for pressuring staff to sell customers products they didn't need or risk pay cuts and demotion.
Another good example of mis-selling is the ongoing payment protection insurance (PPI) scandal.
So far, over £34 billion in compensation has been paid out in the UK since the scandal began, and now it seems that the problem could be spreading.
That's because in February of this year a US company began proceedings to sue Barclays bank for £1.1 billion in compensation for mis-selling PPI at a business it bought from the bank a number of years ago.
In addition to mis-selling, there are other areas of poor practice that banks have previously got into trouble for, such as failing to properly monitor certain banking customers who have an ultra-high net worth.
For example, in 2015 Barclays was fined £72 million by the FCA for failing to properly monitor these individuals, who were also classed as politically engaged persons (PEPs) - which means that they hold a prominent public position.
The FCA's concern was that failure to effectively monitor these individuals massively increased the likelihood of financial crime.
The FCA found that Barclays did not even apply its standard handling procedures to these individuals in order to process them as quickly as possible and generate as much income as possible.
In the end, this income amounted to £52.3 million over the period being investigated (2011 and 2012).
In addition, at the beginning of this year the FCA announced that it was investigating HSBC for its anti-money laundering practices, due to gaps in its audits and issues with sanctions.
This follows on from the massive £1.2 billion fine HSBC received from US authorities in 2012 for claims that the bank laundered money for drug cartels.
Fraudulent activity
A good example of major banks using fraudulent measures is the 2012 Libor scandal.
Libor, which stands for London Interbank Offered Rate, is an average interest rate used by banks globally that is based on submitted interest rates from banks around the world.
In June 2012, Barclays Bank was accused of deliberately rigging its UK interest rates for financial gain over a period of several years. This impacted the entire Libor system.
The problem was acute for the US banking industry because it uses Libor as a measure for rates for many products, like mortgages and student loans, meaning that US consumers were directly affected by Barclays' actions.
In 2016, Barclays reached a settlement of £77 million with more than 40 US states for its fraudulent actions, following on from a £290 million fine from UK regulators in 2012.
It has also subsequently been discovered that Deutsche Bank, RBS, UBS and Radobank were also implicated in the Libor scandal.
In July of this year the FCA announced that Libor would be phased out by 2021 because of a lack of willingness from banks to participate in setting the rate following years of scandal.
This indicates just how far reaching the consequences of fraudulent activity by banks can be.
Human rights concerns
As we touched upon earlier, in 2012 HSBC was fined £1.2 billion for its part in a money laundering scandal involving Mexican and Colombian drug cartels.
Aside from the obvious financial misdemeanors involved in this, it's important to remember that actively allowing drug cartels to carry out their business unimpeded has massive human consequences.
In February 2016, four families of those murdered by the drug cartels launched legal action against HSBC for contributing to the deaths of their loved ones.
They claimed that the bank "knowingly provided continuous and systematic material support to the cartels", which helped lead to the killing of their family members.
As money is essential to the running of the cartels, including their ability to buy the weapons that are subsequently used to kill people, from an ethical standpoint HSBC has a lot of questions to answer.
In the wake of the scandal a spokesperson for HSBC said the bank was "profoundly sorry", but critics say banks regularly fund questionable regimes.
Additionally, Barclays has been criticised by some ethical banking supporters for its business choices, including providing banking services to BAE Systems, which manufactures arms. It also has a 4.25% stake in BAE Holdings.
These are just a few examples but they indicate that the ethical stance of a number of banks is far from clear when it comes to human rights.
Climate change concerns
For those concerned about climate change, the fact that a number of banks support mining and oil companies is a problem.
For example, HSBC provides banking services for the mining company Rio Tinto, while oil company BP banks with Natwest. Barclays is also a prominent investor in the coal industry.
In March 2015, the strength of feeling about companies funding unsustainable energy sources was made clear by some 450 events and protests in 60 countries under the banner of Divestment Day.
This was a global call for banks, governments and other institutions to stop investing in environmentally damaging activities and making a profit from it.
Although global banks still invest heavily in fossil fuels, there is some evidence that this is slowing.
From 2015 to 2016 funding for fossil fuels dropped globally by 22%, from $111 billion to $87 billion.
This is in line with the temperature reduction measures outlined in the Paris Climate Agreement of 2016, which all the major polluters in the world agreed to.
Limiting investment in fossil fuels by global banks is one step towards this.
Summary
The sections above contain just a few examples of the kinds of things that make the traditional banking sector unethical.
There's more about what banks in the UK are up to in our guide to where your money is invested.
There's also information available from campaigning websites like Move Your Money.
For those who are concerned about unethical banking behaviour, it could be time to consider switching to an ethical bank.
What makes a bank ethical?
At this point, it's important to explain what makes a bank ethical.
Ethical banks are businesses and they do need to make profits. They offer similar products and services to ordinary banks, from bank accounts and credit cards to mortgages, but they differ in the way that they utilise customer money.
In seeking profits they always aim to have a positive social and environmental impact.
For example, they may invest in renewable energy sources or provide help for vulnerable or poor communities.
At the same time they will avoid supporting businesses that follow unethical practices, like child labour, supplying fossil fuels or testing on animals.
In its guide to banking, alternative consumer organisation Ethical Consumer highlights four main areas that ethical banks focus on:
The environment
Animal rights
Politics
Human rights
Some ethical banks also practice a policy of transparency. That is, they attempt to be very open and honest with their customers about every aspect of their business.
Ethical banking options
Switching to an ethical bank gives customers the opportunity to make a principled stand against unethical banks and remain safe in the knowledge that their money will not be used for negative purposes in the future.
The UK has a number of ethical banks, as well as many that could be described as 'more ethical than average'.
Charity Bank: This bank is completely owned by 'charitable foundations, trusts and social purpose organisations' and offers savings accounts and loans.
Money saved with the bank is used as loans for other charitable organisations.
Triodos Bank: This bank prides itself on its ethical policy and reputation for 'total transparency'.
It publishes details of every organisation that it lends to on its website and claims to lend only to companies that have a positive impact on the planet and on the people in it.
Triodos specialise in organic farming, sustainable energy and supporting the arts and culture. They also support microfinance, which offers those living on a low income access to basic financial services.
The Co-operative Bank: This is the only high street bank in the UK with an explicit ethical policy.
They have rejected more than £1 billion worth of loan applications since they adopted their ethical policy in 1992.
This ethical policy includes not investing in fossil fuels or arms manufacturing, or in companies that test on animals or have poor labour practices.
However, they've suffered a difficult period- at one point their whole future was in question - and while their refreshed ethical policy is supposedly stronger than ever, there are still questions to be answered.
In February 2017 the bank was put up for sale, and although they have since been rescued by hedge funds, there are now concerns over where this will leave their ethical position.
There's more information on this here.
Handelsbanken: This Swedish bank has been operating in the UK since 1982, with over 200 decentralised, independent branches.
Handelsbanken promote responsible lending. As each branch is decentralised, the customers belong to a local branch rather than the international umbrella bank.
This means that each branch gets to know its customer base and local community, allowing it to make ethically sound lending decisions on a case-by-case basis.
TSB: Since their relaunch in September 2013, TSB have made a great deal of their desire to be the UK's 'local bank', harking back to the very early days of the original Trustee Savings Banks, which were largely independent of each other and served only their immediate area.
The modern TSB don't have an investment banking or corporate finance arm, focusing instead on UK-only retail banking.
They take that one step further by using the money invested with them to fund loans and mortgages for other local people and businesses.
Ecology Building Society: This bank is dedicated to using customers' savings to support mortgage lending on properties and projects that respect the environment.
This is a good option for anyone who needs a mortgage for a property that will benefit local communities or the environment, such as someone planning to build an eco house.
Ethical banking alternatives
Credit unions - small, not-for-profit financial institutions that invest people's savings into the local economy - are another option.
There are more than 400 in the UK, each owned by its members and mostly staffed by volunteers. Read our guide to them here.
Another alternative for customers seeking an ethical banking solution might be a building society.
Like credit unions, building societies are mutual organisations - owned by their members, not shareholders.
There's more information available in this guide on who banks and building societies are owned by to help inform ethical banking decisions.
Is consumer responsibility realistic?
Critics of ethical banking say that while the movement is worthy, it is also unrealistic.
Even if a significant proportion of UK consumers choose ethical options it is not realistically enough to make any difference to the operations of the big banks or to the ethical issues they are supporting.
Also, generally speaking most people want the best deals on their financial products and are more concerned with this than supporting environmentally sound mortgage propositions.
In a time of greater financial stability, more people might consider making ethical considerations - but currently many of us can be forgiven for being more worried about our own financial futures.
Can we hold banks to account?
It's very difficult to judge whether or not criticising or boycotting banks on ethical grounds achieves anything but a clear conscience for the customer.
However, there is some evidence that consumer pressure can cause some change within the banking industry.
For example, back in 2013 Barclays' Managing Director for Customer Service resigned from his position just weeks after a Move Your Money survey revealed Barclays to be the worst performing bank for customer service in the UK.
Although a spokesperson for Barclays denied any connection between the resignation and the survey, it could be interpreted that public pressure - via responses to the survey - had some impact on the decision to leave.
Furthermore, according to the World Development Movement, in 2012 Barclays made £278 million from food speculation. This is a practice that drives up the price of foodstuffs and makes it much harder for the poorest in the world to afford food, forcing them into deeper poverty.
Following intensive campaigning against this practice by groups like Global Justice Now (which used to be the World Development Movement) and Oxfam International, in 2013 Barclays ceased food speculation.
Campaigners hailed the bank's withdrawal as a victory for ethical banking, but once again, Barclays denied public pressure was an influence.
Leading on from this, in 2014 the EU introduced new rules to stop investors from speculating on food prices and increasing their value. This result is a further victory for campaigners against this particular banking practice.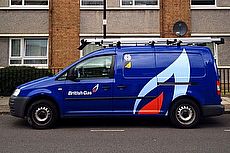 21 November 2017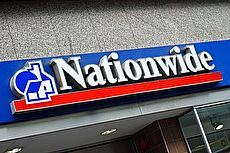 16 November 2017
13 November 2017
Follow us or subscribe for FREE updates and special offers