Monzo Premium includes phone insurance worth an average of £97 per year and worldwide family travel insurance worth an average of £159 per year.
The account also offers 1.5% interest on balances up to £2,000 and other premium features, some of which are available in their lesser Monzo Plus account.
Customers choosing Monzo Premium will receive an exclusive metal card with a white finish unavailable to holders of any other Monzo account.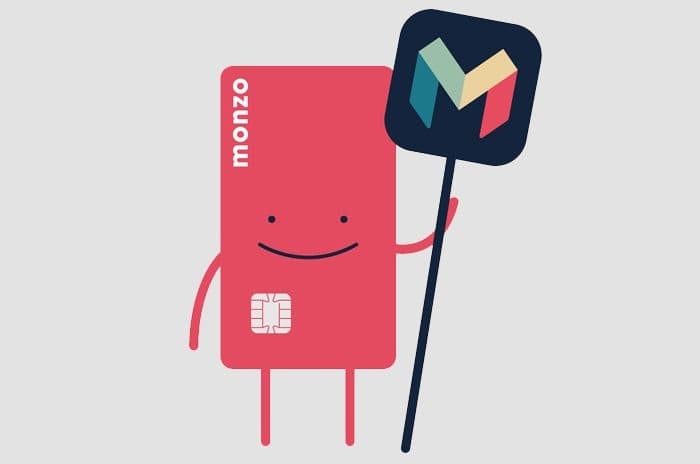 © Monzo
Account features
For £15 per month, Monzo customers will be able to access the following features:
Phone insurance worth around £97 per year from Assurant. Phones up to £2,000 are protected against theft, loss and accidental damage, with accessories under £300 covered too. The excess on this insurance is £75.
World family travel insurance worth around £159 a year from AXA. Medical bills up to the value of £10 million are covered, with lost valuables covered up to a total of £750 and cancellation costs up to £5,000. The excess on this insurance is £50.
Interest of 1.5% AER on balances of up to £2,000.
£600 fee-free cash can be taken out abroad every 30 days.
Discounted airport lounge access from LoungeKey.
Ability to see Amex and other bank accounts in Monzo app.
Credit Tracker to see TransUnion credit score.
Custom spending categories to manage spending.
Virtual cards to protect yourself online.
Offers from other brands.
Advanced roundups to put more spare change away.
5 free cash deposits every month.
Monzo are also keen to highlight the exclusivity of the Monzo Premium white metal card, pointing out that it's made from a single 16g sheet of steel and comes complete with precision-engraved logo and a minimalist look.
Anyone signing up to Monzo Premium will need to commit to a six-month minimum term, so the minimum cost of trialling the account would be £90.
Is Monzo Premium worth it?
Four months ago, when Monzo launched their Plus account at £5 per month, we asked whether it worth upgrading. At three times the price of Monzo Plus, is Monzo Premium worth signing up to?
It's important to note some of the features listed in Monzo Premium are also available in Monzo Plus such as the Credit Tracker, virtual cards, custom categories and ability to manage other accounts within the app.
The features of Monzo Premium that are unique for Monzo customers are the insurance offers and the 1.5% AER interest on balances (Monzo Plus is limited to 1%).
Yet other banks do still offer interest on balances, and their fees can be lower than the £15 per month charged by Monzo Premium - filter search results by those that pay interest when you compare bank accounts.
Ultimately, customers need to weigh up the costs of taking the products on offer elsewhere and check whether their phone, for example, is already included in home insurance cover.
Are Monzo going mainstream?
From introducing Monzo Plus for £5 to their new Monzo Premium account costing £15 per month, the challenger bank is attempting to monetise their brand like never before.
They introduced some fees for customers who don't use Monzo as their main account back in September, ostensibly to stop customers who use Monzo as their primary bank account being forced to subsidise those who don't.
In practice, this feels more as if Monzo is moving away from their market position as a supplementary digital bank for customers still mainly banking on the high street to one persuading customers to do their everyday banking with them instead.
Plus and Premium accounts are designed to help the bank become self-sustainable following huge financial losses both before the coronavirus crisis and during it.
However, all Monzo customers are protected by the Financial Services Compensation Scheme (FSCS), so balances up to £85,000 are safe.
Learn more about mobile only banks and how they work.