Monzo Plus includes 1% AER interest on balances up to £2,000, the ability to see accounts from other banks in the app and customer categories for payments.
There's also a new eye-catching virtual card feature which allows customers to avoid using their physical card in online transactions.
Anyone signing up to Monzo Plus will be tied in for three months following the initial 14 day cooling off period.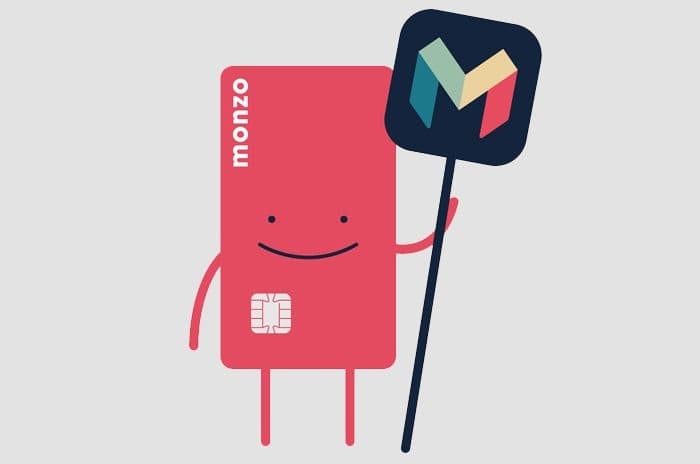 © Monzo
What is Monzo Plus?
Monzo Plus costs £5 per month and is available as an individual account for both new and existing customers. Joint accounts aren't yet supported on Monzo Plus.
The extra features in Monzo Plus include the following at launch:
Ability to see accounts from other providers in the Monzo app
1% AER interest up to £2,000
Ability to create custom categories within the app
Advanced roundups for spare change
Virtual cards
Credit Tracker
Customers signing up will also receive an exclusive blue holographic card that is only available to Monzo Plus account holders.
Is it worth it?
At £5 per month with a minimum commitment of three months, it's worth asking whether the features within Monzo Plus are worth upgrading for and whether they can be found elsewhere.
Flagship features such as categories are improved in Monzo Plus, allowing users to customise them and divide payments into multiple categories, which might be useful for people micro-managing their finances.
Interest on balances is a welcome step too, although it's not market-leading and there are better options when you compare interest-paying current accounts.
The concept of virtual cards isn't unique to Monzo but is a feature of some other fee-paying accounts and allows customers to use virtual rather than physical cards to pay online, limiting the danger from fraudsters.
Another one of the features included in Monzo Plus is the Credit Tracker which was announced in February 2020 and is now an exclusive service offered to Plus customers rather than being accessible to all Monzo customers.
As for the ability to see other accounts within the app, this is an Open Banking feature offered by various other banks to a greater or lesser extent. Learn more about Open Banking in this guide.
Ultimately, customers should take a look at the premium features by Monzo Plus and ask whether they can already access them elsewhere through, for example, a credit checking subscription or a third-party money managing tool like Emma or Cleo.
Previous version of Plus
Monzo first launched a version of Monzo Plus in April 2019, offering new card designs, customised payment links, swag offers and the ability to add extras like travel insurance to the package.
However, it was scrapped a few months later due to poor customer feedback and has now been replaced with an updated version of Monzo Plus that has far more features than the original concept.
Despite that misstep and a PIN encryption error in August 2019, Monzo were named as the brand customers are most likely to recommend to others in YouGov's BrandIndex released in November 2019.
They are one of the biggest mobile only banks in the UK with more than four million customers as of March 2020, up from the three million reported in September 2019.
Find out more about how mobile banks work by reading this guide or learn which mobile only bank is our favourite by clicking here.