Along with displaying a customer's credit score, the app will also include an explanation about what the score means and offer tips to help improve it.
The data within the app will be generated from TransUnion's credit reference agency, although Monzo use data from both TransUnion and Experian in their decision-making.
This feature will be gradually rolled out to Monzo customers from March and customers will be informed when it's available for them.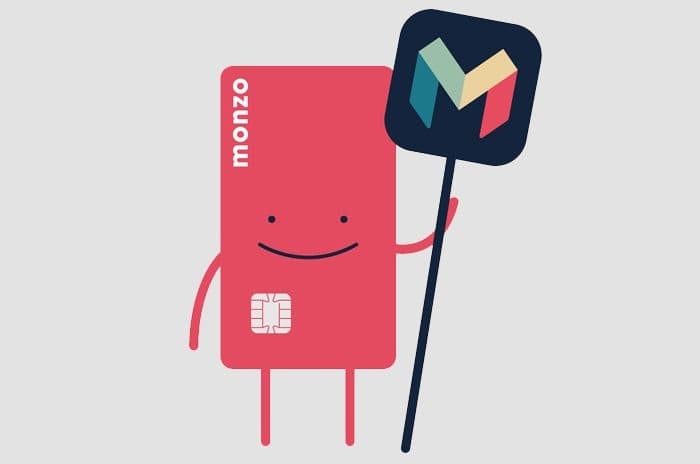 © Monzo
In-app credit score
Using the new feature, Monzo customers will be able to see their credit score via the app with just a few taps rather than filling in a form to sign up to a credit reference agency (CRA).
The app will display a customer's credit score alongside an explanation of what might be impacting the score such as payment history, borrowing applications and how much credit a customer currently has.
Monzo say a focus of this feature will be accessibility, allowing customers to understand their score without having to wade through a full report from a CRA.
As the score is hosted within the app, it will also be easier for customers to keep track of their credit rating and fits with Monzo's ethos of helping customers keep on top of their score in an app they use every day.
TransUnion score
It's important to note the score shown to customers within the Monzo app will be provided by the TransUnion credit agency. While it's one of the three agencies used by businesses to make credit decisions in the UK, it's the least widely used.
We've got a guide to checking credit ratings here, plus we've also road-tested the services in this guide.
For Monzo customers, this caveat means the score they see may not be the one companies see when they're deciding whether to offer credit or not. That said, Monzo are clear the credit score should be used as a guide rather than a firm guarantee.
This is illustrated perfectly in the way Monzo themselves operate - they use data from both TransUnion and Experian to make decisions, so customers won't be able to see the total score their own bank uses to judge their credit worthiness.
The launch of this new feature is also interesting considering Monzo's recent announcement they will offer different overdraft rates depending on a customer's credit score from April.
Monzo's continuing growth
This feature is the latest in a series of improvements made by Monzo since their launch, most notably the ISA partnership with OakNorth in April 2019 which was the first by a mobile only bank.
These have proven so popular that they're currently unavailable, as are several other Monzo saving products underwritten by Shawbrook Bank.
Monzo has quickly become one of the best-known challenger banks. Their last major customer announcement in September 2019 highlighted that they'd reached the three million customer mark, although many of these customers are still using Monzo as a second account rather than switching fully.
Switching to Monzo or other banks participating in the Current Account Switch Guarantee is straightforward, and we've got a guide about it here.
In November 2019, Monzo were named in the YouGov BrandIndex as the brand most likely to be recommended to others. They topped the list of 1,500 brands with a recommend score of 84.8.