Customers need to know which banks share licences to ensure all their money is protected under the Financial Services Compensation Scheme (FSCS).
Big names like Halifax and Bank of Scotland share the same banking licence, meaning customers should check that no more than £85,000 is invested across the group.
Other banks have entered the market in recent years, with Metro Bank, Starling Bank and Monzo Bank gaining customers at the expense of bigger rivals.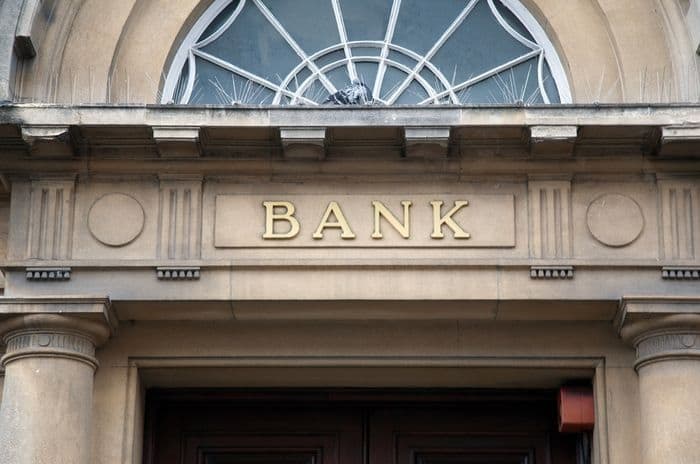 Credit: Kevin George/Shutterstock.com
---
UK banking groups
There are several major banking groups in the UK as well as some smaller groupings.
Here are some of the names we're most familiar with on the high street and in the world of mobile banking:
Banking brand
Banks in group
Barclays
Barclays Bank
Barclays Direct
Other Barclays brands
HSBC Bank Plc
first direct
HSBC
Lloyds Banking Group
Bank of Scotland
Halifax
Lloyds Bank
NatWest Group
Coutts & Company
National Westminster Group
Royal Bank of Scotland
Ulster Bank
Santander UK
Cahoot
Santander
The Co-operative Bank Plc
Britannia
The Co-operative Bank
Smile
Virgin Money UK Plc
Virgin Money
To find out whether or not particular banks in the same group share a banking licence, see the Financial Services Compensation Scheme website to check.
There have been a few changes in recent years, with the RBS Group rebranding as the NatWest Group in mid-2020. The group name was altered because most business was done under the NatWest branding, but nothing else changed in terms of the group itself.
We've also included Virgin Money in this group table despite the fact they only now have one brand.
Their complicated history involves the Virgin Money brand being acquired by CYBG in 2018 and then the Clydesdale Bank and Yorkshire Bank brands being retired in favour of national Virgin Money UK branding. So, Virgin Money were acquired but then lent their name to the new banking group due to improved name recognition across the country.
Single licence banks
Some banks have their own banking licence such as TSB who were previously part of the Lloyds Banking Group.
Here are the notable single licence banks in the UK:
Atom Bank
Metro Bank
Monzo Bank
Starling Bank
TSB
Zopa Bank Ltd
There have been some notable additions to this list in recent years, with Monzo and Starling becoming major challengers and attracting significant numbers of customers with their mobile-only offer.
Similarly, Metro Bank was founded in 2010 and has become one of the only banks to be opening branches rather than closing them.
Zopa Bank moved away from their original peer-to-peer lending system to become a fully-fledged bank registered with the Financial Services Compensation Scheme.
However, we've also seen some banks decide to close their current accounts, with both M&S Bank and Tesco Bank taking that step in 2021.
As those names suggest, banking isn't the major business of the company and, while they still offer some financial services like savings accounts, everyday banking is not on the agenda.
Building societies
There are over 40 building societies in the UK with the biggest names including:
Nationwide Building Society
Coventry Building Society
Yorkshire Building Society
Skipton Building Society
Leeds Building Society
We've seen changes in the building society sector too, with Nationwide integrating other brands like Cheshire Building Society, Derbyshire Building Society and Dunfermline Building Society into their main brand.
Yorkshire Building Society trade under several names including the Chelsea Building Society and Norwich and Peterborough Building Society.
Most building societies operate under their own licences, but it's worth double checking if you plan on having money in multiple institutions.
Foreign owned banks
When it comes to FSCS protection, it's particularly important whether a foreign owned bank has a UK banking licence.
A 2012 FSCS study found that 54% of consumers would avoid putting their money into foreign owned banks, perhaps recalling the Icesave crisis.
Yet a huge number of these foreign owned banks actually operate in the UK under a UK banking licence which means that eligible customers' savings are just as protected as they would be in a UK grown bank.
Here are just a few foreign-owned banks that fall into that category:
Santander UK
Axis Bank UK
Bank of Cyprus UK
ICICI Bank UK
State Bank of India UK
Bank of China UK
Turkish Bank (UK)
The Financial Conduct Authority (FCA) keeps up-to-date records on what international banks hold UK banking licences, so check on their website to find out whether a specific bank is registered with them and whether a customer's money will be protected.
---
Why does bank ownership matter?
Customers need to know which group their bank is connected with because it can limit the amount of money protected within their accounts.
If an account holder has multiple accounts with linked banks, they are only protected to a maximum of £85,000 across all those banks.
On the other hand, if an account holder has an account with two banks from separate groups, up to £85,000 per bank is protected.
To put this in context:
If a customer has an account with Halifax and another one with Bank of Scotland, they will only be protected up to £85,000 across both accounts
If a customer has an account with Halifax and another with Barclays, they will be protected up to £85,000 per account, meaning a maximum of £170,000
We're advised to split large sums of money between different institutions to ensure we're protected in the event of banking sector problems.
However, many people are unaware that some banks are part of the same groups or don't know that banks within the same group may share a banking licence and therefore count towards the £85,000 protection cap.
Ethical banking
Understanding bank ownership can also matter to those who want to bank ethically.
Customers may prefer to avoid banks that invest heavily in fossil fuels or have connections with certain countries.
Banking groups can complicate that since it's not always clear what connections they have until a customer looks more deeply into it.
In this respect, single licence banks are appealing because there's only one brand to check into and understand where they stand on certain issues.
Government support for banks
Ownership of banks and banking groups took on a new dimension during the 2008 financial crisis when the UK Government took stakes in several banks to protect taxpayers and the banking system.
They took a 43% stake in Lloyds Banking Group that was only sold entirely in 2017.
Meanwhile, they took a 72% share in RBS (now NatWest Group) that was reduced to 54.8% in March 2021 and then to 48.1% in March 2022. It means that the Government is no longer a majority stakeholder in the banking group 14 years later, but they still retain a stake.
Lloyds Banking Group and RBS didn't fail in 2008, but the biggest casualty of the crisis was Northern Rock. That bank was nationalised by the Government and then later broken up and sold off.
Most of the company was purchased by Virgin Money (who were later acquired by CYBG as we discussed earlier), meaning they obtained a presence as a high street bank.
---
Summary: Know your banking groups
From a customer's perspective, it's important to know which banks are part of which group in case it affects how protected our money is. See more on the Financial Services Compensation Scheme.
Even if the chances of big banks failing are slim, the advice to only keep £85,000 within a single institution is sound financially and we want to make sure we keep our money protected wherever possible.
Remember that different products held across the same banking group are also limited by that £85,000 cap.
So, having £80,000 in a savings account with NatWest and an additional £20,000 in a current account with the same bank would mean only £85,000 of the £100,000 would be protected if the worst happened.
When looking at any savings or investment product, check who holds the banking licence and whether it's going to interact badly with financial products you already have.
It's also something to bear in mind if you use the Current Account Switch Service (CASS) to transfer an account from one bank to another.