There were 29 bank branches in M&S stores around the UK including stores in Aberdeen, Birmingham, Leeds and Oxford.
The closures are the first step in M&S's decision to withdraw from the current account market, with all accounts set to close at the end of August.
M&S will still operate their travel money bureaux in stores along with providing insurance, savings, loans and credit card products.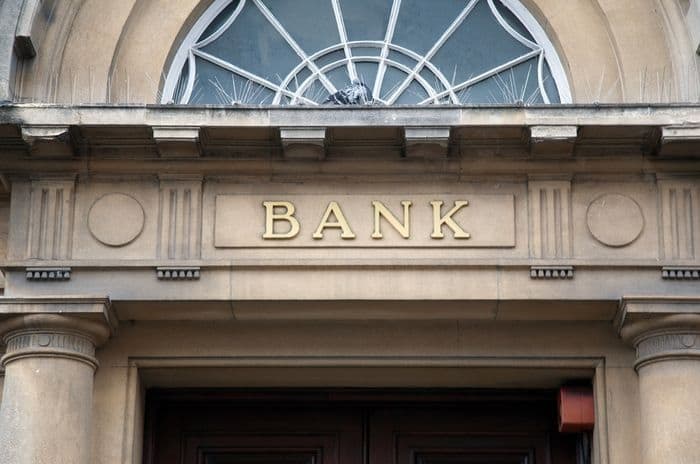 Credit: Kevin George/Shutterstock.com
Branch closures
All 29 M&S banking counters in stores from Aberdeen to London closed permanently on Friday 3 July.
Since its launch in 2012, M&S Bank has operated as a joint venture between M&S and HSBC, although M&S Bank have their own banking licence.
However, the closure of these in-store bank branches isn't the same as Santander closing over 100 branches this year or Lloyds Group announcing further bank branch closures â€" instead, this is a step towards M&S Bank withdrawing their current accounts from the market.
Current accounts
M&S Bank confirmed in March they would be scrapping their current account services from the end of August, meaning all existing customers will need to switch their current account away from M&S.
The bank has warned that any customers who haven't taken action by the deadline of 31 August 2021 will see their accounts frozen.
If a current account has a zero balance by 31 August, the account will be automatically closed, so one option is for customers to simply transfer their money out of there.
However, for customers with many regular payments already set up, this could be a headache, so the easiest way to move accounts is by using the Current Account Switch Service (CASS).
We've got a full guide on switching your bank account, but the basic point is that it allows customers to open a new account with a provider and have their standing orders, direct debits and incoming payments moved over before the old account is automatically closed.
Over 40 banks are signed up to CASS, meaning customers can easily switch their current accounts to big names like Barclays and Halifax or to challenger banks like Monzo and Starling.
Compare deals from current account providers using our free checker tool.
Change in direction
M&S Bank's decision to step away from the current account market doesn't impact their other financial services.
They are still committed to their in-store travel exchange bureaux and will continue to offer a range of other financial products such as credit cards and personal loans.
But they say they are refocusing their services to meet the evolving needs of their customers, something often cited by high street banks as they close their branches.
Supermarket banking was once touted as a great alternative to traditional banks, allowing customers to undertake their financial transactions at the same time as getting their weekly shopping in.
With their reputation as a provider of quality food and clothes, M&S Bank arguably filled the same role for current accounts as John Lewis does in the broadband sector, allowing customers to take an important service via a trusted company.
Since then, however, online banking has become far more mainstream and the need for in-store banking has diminished. With bank branches closing in their hundreds every year, it's clear that traditional high street banking will never return to its heyday.
This makes life difficult for some customers who are uncomfortable with digital banking, although banks like TSB are trying to plug the gaps following their branch closure programmes by launching pop-up banking services in communities.