18 of these services are set to arrive in communities in April while the rest will follow later in the year.
The majority of the pop-ups will be based in locations where customers would have to travel for longer than 20 minutes to reach their nearest TSB branch.
It comes after TSB axed 46% of their high street branches in two years.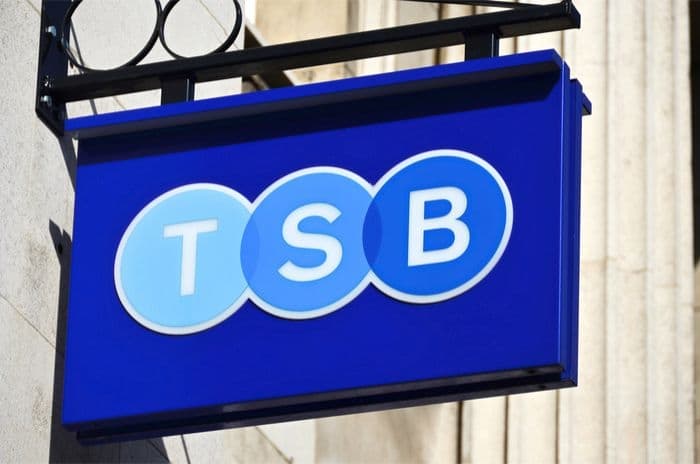 Pop-up banking
The 43 pop-up services from TSB will serve communities across the UK with 22 locations in England, 19 in Scotland and two in Wales.
They will appear in sites already used for community engagement such as libraries, community centres and town halls.
Communities where it would take more than 20 minutes to reach the nearest branch will see pop-ups appearing, with locations including Blackburn, Canterbury, Winslow, Montrose and Wick already seeing launches this month.
TSB say the pop-ups will help customers with banking needs including making payments, understanding products and services, and assistance with bereavements.
100 mobile adviser roles have been created to help customers with their banking needs in these pop-up locations.
Branch closures
TSB has undertaken a large branch closure programme in recent years, closing 86 in 2020 and planning a further 164 branch cuts by the end of 2021.
It means the number of TSB branches on high streets will have shrunk from 540 to 290 within two years, a reduction of 46%.
By the end of this process, each branch will have an average of 17,000 customers, although TSB said at the time that 94% of customers would still be able to travel to a different branch within 20 minutes or less.
TSB say they engaged with communities, customers, staff and politicians following last year's announcement, looking at how they could best provide face-to-face banking services given how customer habits are evolving.
The result is this group of 43 pop-up services in communities where easy access to another TSB branch is available.
TSB are not the only bank closing branches in 2021. Last month, Santander confirmed 111 of their branches will close by the end of August 2021 and HSBC are to close 82 branches this year too.
Community banking
The problem of how to continue serving customers while bank branches close in their hundreds is a conundrum faced by all high street banks.
Covid-19 accelerated the move towards digital banking thanks to customers being advised to bank from home rather than visit branches. Along with this, despite being classed as essential services, some branches struggled to remain open at the height of the first lockdown due to staffing issues.
More customers have also started to move away from relying on cash, with a May 2020 survey from Link suggesting 51% of people were likely to use cash more and 34% were likely to shop more online.
So, banks are grappling with the fact that customers banking habits are evolving yet there is a distinct minority of customers who still rely on their local bank branch to undertake everyday banking tasks.
TSB's solution of pop-up services may help them retain customers in those areas affected by recent branch closures, although it will be interesting to see whether it's a sustainable solution for both the bank and their customers.