Santander say the majority of branches being closed are within three miles of another one of their branches.
They also say there are at least two free-to-use ATMs within half a mile of each of the shuttered branches.
After August 2021, Santander will have a total of 452 branches across the UK, less than half of the number it had in 2015.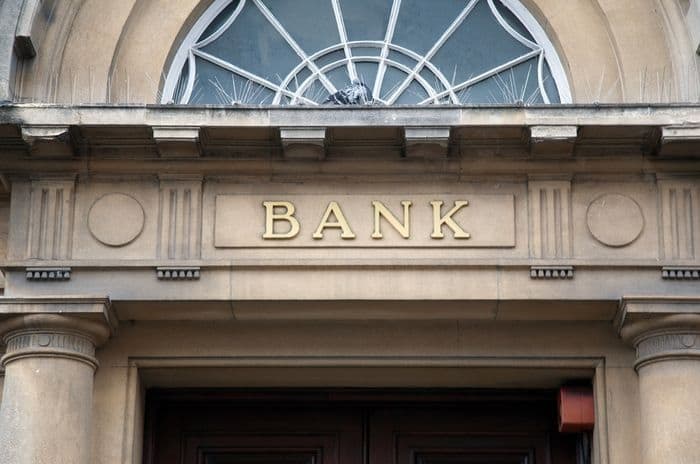 Credit: Kevin George/Shutterstock.com
Closure plans
The announcement that Santander are closing 111 of their bank branches effectively amounts to a 20% cut in the number of branches they have on high streets across the UK.
Many of the closures are in suburbs or small towns such as Bedminster in Bristol or Dewsbury in West Yorkshire. Glasgow will lose two branches while there are cuts around other major cities including London, Leeds and Leicester.
Santander say the majority of their customers will have access to another branch within three miles of the one closing, although the furthest away for some customers is five miles.
Plus, conscious of the fact free-to-use ATMs are disappearing from our streets, Santander say all closing branches have at least two such ATMs within half a mile.
All closures are set to take place by the end of August 2021 and Santander will engage with customers at closing branches to support customers.
Reduced demand
Santander say the coronavirus pandemic further accelerated a growing trend away from in-person banking to digital methods instead.
In the two years leading up to the Covid-19 outbreak, transactions undertaken within Santander branches fell by 33%. In 2020, largely due to coronavirus, they fell by a further 50%.
According to Santander, almost two thirds of overall transactions are now digital, with mobile and online transactions growing by 20% every year.
However, they continue to support customers who need access to cash in their everyday lives and they support the Mastercard Purchase with Cash Back initiative to help customers access cash while doing their shopping.
They also say they are rolling out improved ATM functionality during 2021 to better support customers withdrawing and depositing cash.
UK branch network
Santander are not the only bank who have announced branch closures in recent years, and their figure of 111 isn't even the highest number of a bank's network set to close in 2021.
That dubious honour goes to TSB who are closing another 155 branches in 2021 following extensive closures in previous years too.
By the end of 2021, TSB will have reduced their branch footprint by 46% in just two years, leaving a network of 290 branches nationwide.
In January, HSBC confirmed 82 of their UK branches would close by September 2021. This brings their overall number of branches down to 511.
Co-operative Bank cut 18 branches in 2020, amounting to a 25% reduction in the number of branches they had on high streets, while Virgin Money closed 22 branches across the group following the consolidation of Clydesdale and Yorkshire Bank.
This means the high street looks markedly different than it did just a few years ago, although banks often cite the fact customers can undertake basic banking tasks at Post Office branches thanks to the Post Office Banking Framework.
Yet the Post Office itself is cutting 600 ATMs from their free-to-use network by March 2022, potentially giving customers looking for cash nearby even more headaches.