The Post Office say the ATMs earmarked for closure have other free cash facilities nearby and are not used much by customers.
They have committed to keeping 60 non-commercially viable cash machines open to serve local communities, along with spending £16m to upgrade and maintain other ATMs.
Bank of Ireland, who currently run the Post Office ATM network, are pulling out of the business, prompting the realignment.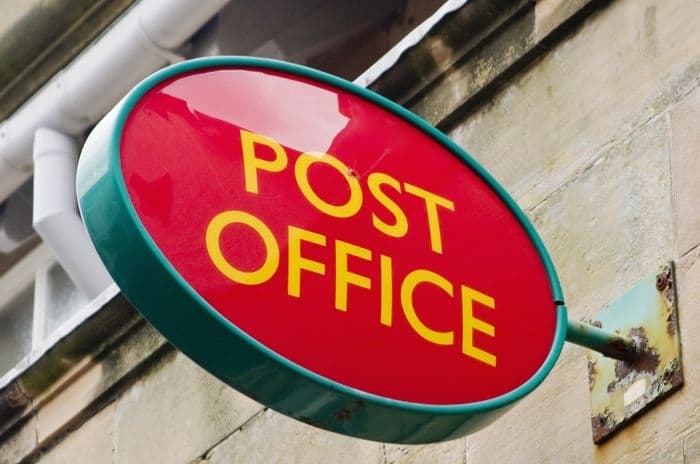 Credit: TTphoto/Shutterstock.com
ATMs to close
In total, 600 free-to-use ATMs will disappear across the UK as part of the Post Office's cuts to their network.
With Bank of Ireland pulling out, cash machines will begin to be transferred directly to the Post Office's management towards the end of 2021 and all machines will be transferred by the end of March 2022.
ATMs earmarked for closure will be shuttered before that date, although 60 in non-commercially viable areas will be retained as part of the Post Office's commitment to communities.
Customers will still be able to withdraw cash over the counter at the Post Office as part of the Post Office Banking Framework, and there are other free-to-use cash machines nearby for customers to use.
Around 1,400 free-to-use ATMs operated by the Post Office will remain after March 2022.
Network upgrades
After the transfer of ATMs from Bank of Ireland, the Post Office has committed to spending £16m to maintain and upgrade the cash machines that are left.
They say all their ATMs will be replaced with new devices that incorporate the latest technology and security measures by the middle of 2023.
The Post Office will also become a member of the LINK network, ensuring cash from all participating banks is available through their ATMs.
Access to cash
This announcement from the Post Office comes against the backdrop of an ongoing debate about how customers can access cash in the UK.
Although the coronavirus outbreak has altered the way people view their cash usage, many people still rely on cash rather than alternative digital payment methods.
To help people struggling to get hold of cash during lockdown, the Post Office extended two of their schemes - the Payout Now and Fast PACE schemes based on barcodes and trusted cheque cashing respectively.
This could seem at odds with their decision to close 600 ATMs over the next 18 months, although they are clear other sources of free-to-use cash are available nearby and the ability to withdraw cash over the counter is unchanged.
Their decision to retain 60 ATMs which aren't commercially viable is a welcome one, yet their explanation that those cash machines are a significant distance away from other sources of cash doesn't come with any data attached - i.e. it's not clear what criteria is being used to assess the distance.
Inevitably, some communities will be frustrated by ATM closures in their area, especially if local factors haven't been considered when marking machines for closure.
A light on the horizon could be the Government's proposal to expand the use of cashback in more locations without the need for the customer to buy anything.
They are currently consulting on this measure and others including retailers self-filling ATMs on their premises to allow customers to access cash within their communities.
If these plans come to fruition, they could potentially be in force before the Post Office ATM closures take place.