Payout Now allows customers to share a barcode voucher with a trusted individual to allow that person to withdraw cash at the Post Office for them.
Fast PACE is a cheque cashing scheme that allows a third party to cash a cheque at the Post Office to pass cash on to them or to reimburse them for shopping or services.
The Post Office reports their network of branches is holding up well across the country, even as banks struggle with staffing issues and limit their hours.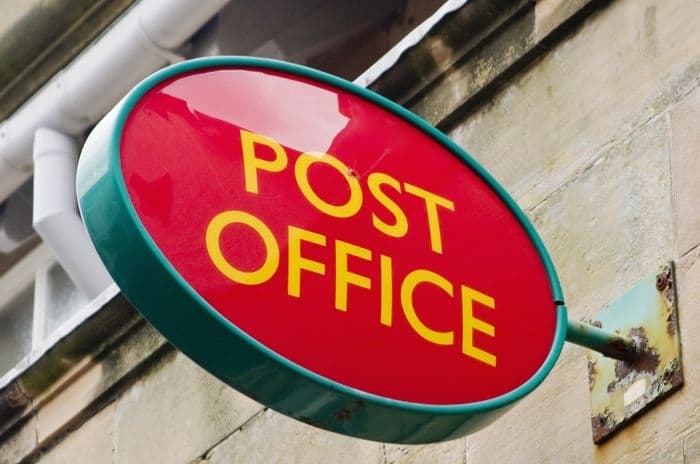 Credit: TTphoto/Shutterstock.com
Accessing cash during coronavirus
These new options offer vulnerable and elderly customers who may not use mobile or internet banking access to cash without leaving their homes, something that has become hugely important due to social distancing and shielding measures.
Payout Now works by a bank issuing a barcode voucher to the customer which can only be used once. It can be sent to a customer via text, email or post and then passed to a trusted individual and exchanged for cash at the Post Office.
Customers using Fast PACE can write a cheque payable to The Post Office and give this to a trusted individual after signing to say they can cash it. The third party then shows their ID at the Post Office branch and can take the cash back to the customer.
In both cases, the customer will need to contact their bank first and this should provide a layer of protection against fraud and coercion.
The Covid-19 outbreak has seen an explosion in fraud attempts, especially targeting vulnerable customers, so it's important any scheme protects customers first and foremost.
Protecting customers
Access to cash has been a long running issue which we've explored on several occasions, especially in the sense that it puts vulnerable customers who are less likely to access online banking at risk.
Covid-19 has brought this into sharper focus due to the inability of vulnerable customers to leave their homes for supplies and the emergence of community networks to support them.
By making these services widely available, the Post Office are helping those who are confined to their homes yet still need access to the essentials of life which are usually purchased with cash.
The fact that the Post Office network of over 11,500 branches is generally holding up well during the crisis contrasts with the reduced hours and closures we're seeing in the banking sector as banks struggle to cope with staffing issues and demand.
Back in October 2019, Barclays drew widespread criticism when they unilaterally refused to sign up to the part of the Post Office Banking Framework which allows customers to withdraw cash from their accounts over the counter at the Post Office.
Although they subsequently backtracked on the decision, the row shows how access to cash can be difficult for many in normal times, let alone during a pandemic where the vulnerable are even more isolated than usual.
What's happening elsewhere?
Many banks and lenders have altered the way they offer services during the coronavirus outbreak, as well as offering payment holidays on certain products following interventions from the Financial Conduct Authority (FCA).
Customers can now request temporary freezes on their credit card and loan repayments for up to three months, and arranged overdraft customers can also access £500 interest-free for the same period. This is in addition to measures previously announced on mortgages.
To help customers paying in person at supermarkets and other essential retailers, the contactless payment limit has been increased by £15 to £45 from this month.