Barclays prompted criticism earlier this month when they announced they wouldn't be signing up fully to the Post Office Banking Framework.
However, they have reversed their decision following pressure from MPs, charities and consumer advocates.
Barclays have confirmed the other schemes they announced in place of the Post Office cash scheme will go ahead.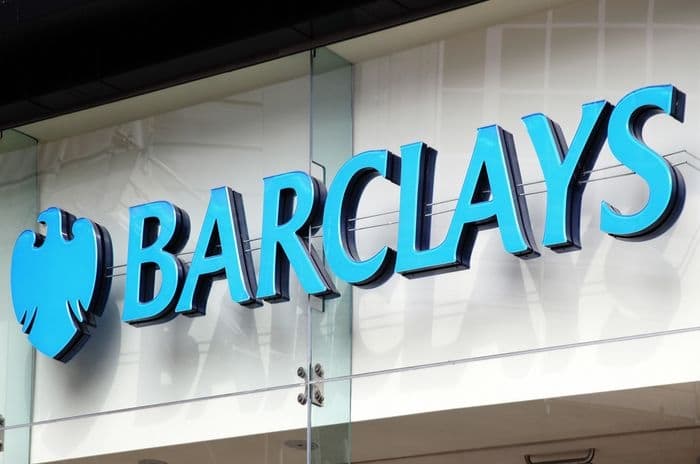 Credit: Tony Baggett/Shutterstock.com
Barclays bow to pressure
Barclays were the only one of 28 banks and building societies who refused to sign up in full to the Post Office scheme for the next three years.
The element they refused to sign up to was the ability for customers to withdraw cash over the counter at the Post Office.
They argued that a cashback scheme at remote retailers and a commitment to avoid branch closures where they are the last bank in town would be a better use of money.
However, they were roundly criticised for being the only outlier and Chair of the Business, Energy and Industrial Strategy (BEIS), Rachel Reeves, met with Barclays earlier this week to express concern, as did the economic secretary to the Treasury.
The timing of those meetings coincides with Barclays altering their stance, although they have been put under significant pressure in recent weeks to rethink.
Access to cash
Central to the criticism was the ongoing concern about access to cash in the UK caused by bank branches closing and free ATMs disappearing along with them.
It has long been warned that the dwindling number of free-to-use cash machines were impacting rural and vulnerable customers disproportionately, especially as the latter group are those most likely to rely on cash rather than other forms of payment.
The Access to Cash Review published earlier this year found that up to 2.2 million people are using cash for all day-to-day transactions, and many of these are in lower income groups.
Cash use for transactions is expected to fall from 34% today to 16% by 2027, but the Review warned that cash use is unlikely to disappear entirely and so some form of infrastructure remains vital.
Giving evidence to the Treasury Select Committee in February, the Chair of the Payment Systems Regulator (PSR) questioned whether free-to-use ATMs should become part of a universal service obligation.
In a move towards that, up to 50 new cash machines are being installed in remote locations thanks to a scheme funded by Link.
However, several recommendations were made in the Access to Cash Review that have yet to be acted on fully, and the Review team continue to press for progress.
Other Barclays schemes
Fortunately for Barclays customers, as well as committing to the entirety of the Post Office Banking Framework, they are also following through on the other schemes they put forward instead.
If a Barclays branch is the last in a town or remote area, that branch will definitely remain open until at least October 2021. In addition, they will utilise pop-up banking pods in 300 locations in the forthcoming two years.
They also plan to introduce a cashback scheme in remote towns, ensuring their customers would be able to access cash via businesses in locations where there isn't an ATM or bank branch within 1km.
Barclays customers who expressed their anger at their bank opting out of the Post Office scheme should now be able to access even more services in the coming years.