Certain criteria will have to be met for a cash machine bid to be successful, including no nearby ATMs and no Post Office access.
11 sites have already been identified in places such as Deal, Nuneaton and Battle.
Figures from UK Finance show that ATMs remain the most popular way to access cash, with 2.42bn withdrawals in 2018.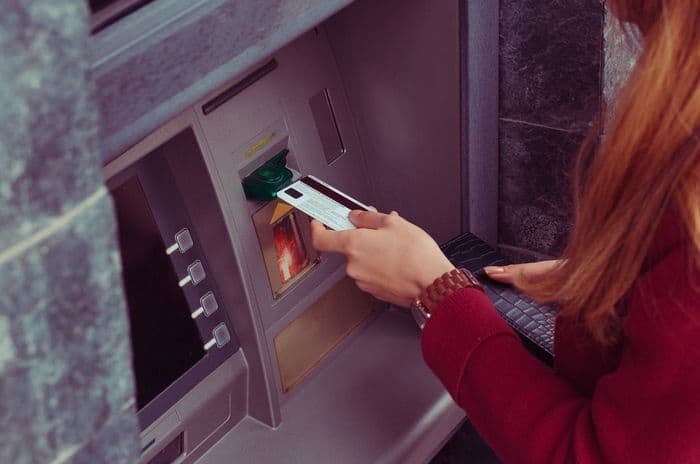 Credit: HBRH/Shutterstock.com
Where will the new ATMS be>
Under the scheme administered by Link, the company who oversee cash machines in the UK, successful applications for a free-to-use ATM will have to meet certain guidelines.
For example, they state that if there is another free-to-use ATM within 1km of a request location, it is unlikely to be successful.
In addition, a safe location must be able to be found and a nearby Post Office would be a disqualifying factor too.
While a £1 million fund sounds like it could go far, it's estimated that it will only pay for 40 to 50 cash machines to be installed in local communities.
So far, six sites have been identified in Deal, Ebbw Vale, Margate, Middleton, Wilmslow and York. Pilot sites in Battle, Bungay, Nuneaton, Tywyn and Durness have also been chosen.
Battle was identified, for example, because it's a popular tourist location on Sundays, but visitors were unable to withdraw cash because the Post Office is closed.
Customers can directly request a cash machine to be installed by contacting Link, but applications can also be made through their MP or local council.
Although it isn't explicitly highlighted, it's possible that ATMs requested through those pathways may be more successful as they might have more weight behind them.
Access to cash
Cash use may be declining, but it remains an important element of the economy with 2.42bn cash machine withdrawals in 2018 totalling £193bn.
In terms of accessing cash, this is by far the most important way customers obtain cash, with only 150m debit card cashback transactions and 55m withdrawals over the counter.
Latest figures from UK Finance have revealed there are 52,358 free-to-use cash machines across the country at the end of 2018 with 11,002 additional machines that customers pay to use.
Access to cash has been on the agenda for several years with reports in 2013 warning that some areas were poorly served by ATMs and this particularly impacted people on low incomes in rural or deprived areas.
These fears have been regularly voiced in the years since then, with the Chair of the Treasury Select Committee reiterating the problem in February.
Disappearing bank branches
A key driver of the decline of free-to-use ATMs in rural and hard-to-reach locations is the reduction of the number of bank branches in rural areas.
According to figures from Which, 3,312 bank and building society branches closed between January 2015 and August 2019.
This has coincided with more customers using mobile banking apps than ever and the estimation that more customers will use those than visit bank branches by 2021.
When a bank branch closes, it generally takes its ATMs with it, contributing to fewer cash machines in the immediate area. If multiple branches close in the local area, this can make access to cash very difficult.
One important point about Link's initiative to install new machines, however, is the proviso that they must be able to be installed in a safe location. This could be an issue for areas that are in need of an ATM but have problems with crime or antisocial behaviour.