75% of people are using less cash in their daily lives due to coronavirus, with 58% using it much less than before.
The crisis is likely to affect the use of cash in the months ahead as 51% say they will use cards more and 34% said they would shop more online.
However, the average weekly cash withdrawal is up and people are keeping more cash in their homes in case of emergencies.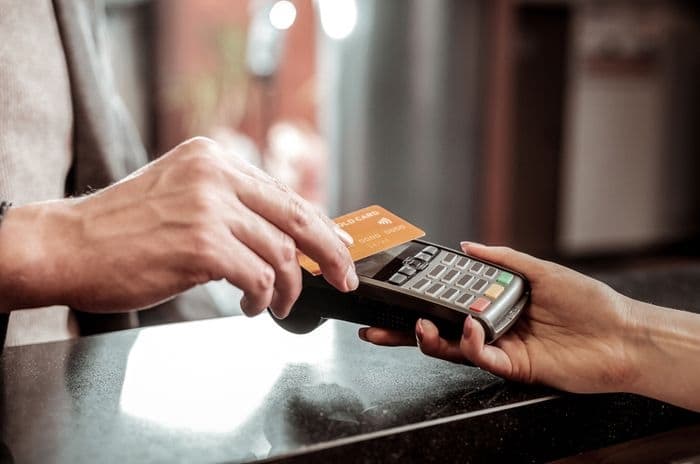 Credit: YAKOBCHUK VIACHESLAV/Shutterstock.com
Cash use during Covid-19
The survey data published by Link shows that cash withdrawals have plummeted by 60% during the coronavirus outbreak.
Although the number of withdrawals has dropped, the average ATM withdrawal has risen from around £65 to £82. This means around £1b is being withdrawn every week from Link ATMs via approximately 11 million cash withdrawals.
While 75% of people say they are using less cash than before, 23% are using the same amount or more since the crisis began. In addition, 14% of people are keeping more cash at home in case of emergencies.
Access to cash during the crisis has been difficult for some due to banks experiencing branch staffing issues. The Post Office has recently extended two of their schemes to allow vulnerable people to access the cash they need.
10% of customers said they were unable to pay in cash at a location where they wanted to as more and more businesses restrict cash use for fear of spreading the virus.
Future implications
Link's survey also covered future cash usage, and there are suggestions that attitudes to cash have altered for the long-term.
76% of respondents said Covid-19 would affect how they use cash over the next six months, with 51% saying they will use cards more and 44% saying they will use contactless or mobile payment options more. ATM use is also set to fall as 31% say they will use them less frequently.
Perhaps most worrying for the high street beyond the coronavirus outbreak is that 34% said they would do more shopping online.
Cash use declining
There were already concerns about the future of cash in the UK, prompting the commission of the Access to Cash Review which published its final report last year.
It found cash accounted for 63% of all payments ten years earlier but only 34% of payments at the time of the review. This was forecast to fall to just 16% by 2027.
However, their research also reiterated that more vulnerable people relied on cash and that 17% (comprising over 8 million adults) would struggle to cope if society went cashless.
Some of the reasons were likely to resolve themselves, such as the 37% of the population who said they needed cash because the shops and services local to them did not yet accept other payment methods.
Others, though, had reasons that are harder to resolve such as health issues which made using digital services more difficult (2%) and the risk of overspending and getting into debt (9%).
To combat the disappearance of cash machines, Link announced a funding scheme in October 2019. This would allow up to 50 ATMs to be installed in remote locations if there were no other cash machines or Post Office branches nearby.