22 branches across the group were set to close in 2020, with a further 30 set for consolidation.
There's no indication when or if the closure programme will recommence, but it's unlikely we'll learn more until after the coronavirus outbreak subsides.
Like all banks, Virgin Money is struggling with staffing in bank branches and is requesting customers to stay away wherever possible.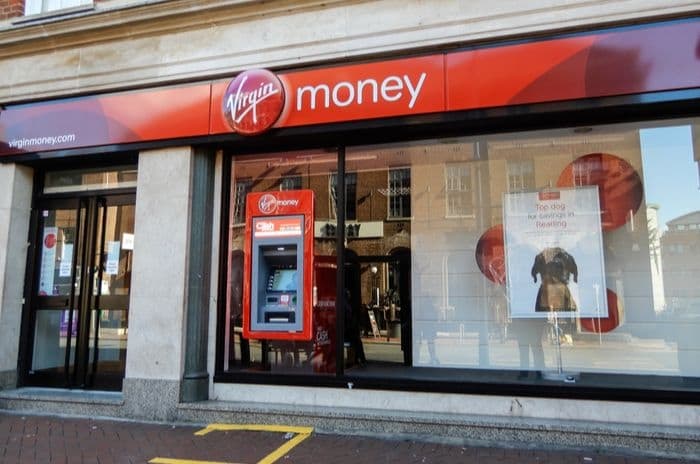 Credit: Roger Utting/Shutterstock.com
Closures on ice
In February, Virgin Money announced they were closing 22 Virgin, Clydesdale and Yorkshire branches across the group, shuttering those used by relatively few people.
These incorporated four Virgin Money branches and six Clydesdale branded ones, alongside 12 under the Yorkshire Bank name.
A further 30 branches were also earmarked for consolidation into a nearby Virgin Money store where there were two branches from the group within half a mile of each other.
These plans have now been suspended indefinitely as Virgin Money grapple with the ramifications of Covid-19 and focus on serving customers.
The optics of closing branches and making employees redundant at a time when the Government is taking steps to help businesses retain their staff aren't positive, yet it's also likely those staff are needed to respond to the crisis on the frontline.
500 jobs were forecast to be lost, but there's no public indication of when or if these job losses will go ahead and what it means for the future of Virgin Money.
TSB, another bank who previously announced 86 of their branches were to close in 2020, haven't publicly confirmed any interruption to their plans.
Rebranding
It was confirmed in June 2019 that the rebranding of Clydesdale Bank and Yorkshire Bank (CYBG) to conform to the Virgin Money brand would be complete by 2021.
This decision followed the acquisition of Virgin Money by CYBG in 2018, with the bank believing the national name value of the Virgin Money brand was stronger than the Clydesdale or Yorkshire ones.
The acquisition placed Virgin Money as one of the biggest challenger banks in the UK, even following the planned branch closures.
Rebranding the network also seems to be on hold, so existing customers shouldn't see changes going on in their branches during any essential visits they have to make during the Covid-19 lockdown.
Other support
Like most banks, Virgin Money has put in measures to help customers who have been financially impacted by the coronavirus outbreak.
Customers of all three banking brands can now access an interest-free overdraft of £500 for three months to help mitigate any financial problems brought on from Covid-19.
While some other banks have suspended their planned overdraft changes, Virgin Money are going ahead and say their changes will result in almost 90% of customers seeing either reduced overdraft charges every month or no change.
Their alterations include the removal of monthly fees for arranged borrowing and the removal of daily fees for unarranged borrowing, with the bank's monthly maximum charge reduced from £100 to £40.
In a similar move to some other banks like Monzo and Starling, Virgin has introduced three levels of EAR of 19.9%, 29.9% and 39.9%. They say the majority of customers are on the lowest rate.