While Yorkshire Bank will begin rebranding during the second half of 2019, Clydesdale Bank won't alter their branding until the second half of 2020.
The banking group's digital bank B will be the first to be rebranded in the coming months, and the aim is for this to be completed within a year.
Rebranding of the group follows the takeover of Virgin Money by CYBG in 2018 with a deal worth £1.7bn.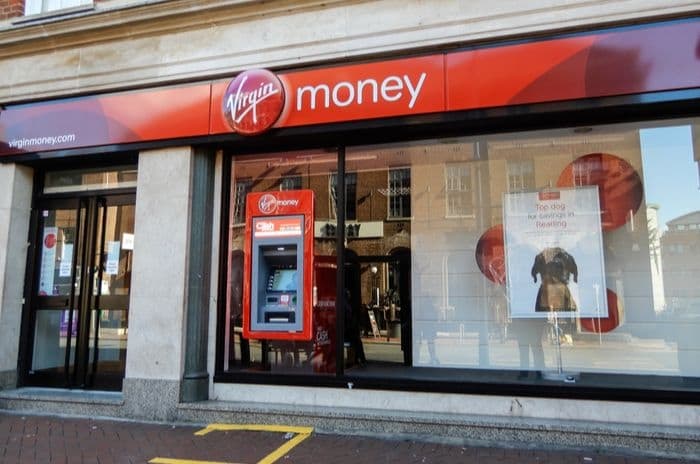 Credit: Roger Utting/Shutterstock.com
Why the rebrand?
The acquisition of Virgin Money in 2018 allowed CYBG to claim a significant share of the banking market for the first time, consolidating its place as the major challenger bank in the UK.
Rebranding the group as Virgin Money rather than keeping the existing brands was decided on as a way of capitalising on the national branding of Virgin Money.
It was thought that the localised names of Clydesdale and Yorkshire were a barrier to growing as a national brand hoping to challenge traditional banks.
As well as this, the wider Virgin branding which incorporates travel, mobile, healthcare and radio elements among others is well-known and may attract new customers to the bank.
However, there is also concern that dispensing with two long-standing banking brands will backfire, with customers feeling an attachment to the banks which date back to 1838 and 1859.
Impact on the banks
As well as the disappearance of the Clydesdale and Yorkshire brands, there will be job losses which will likely incorporate the closing of branches in towns where there will now be duplicates.
For customers, this may simply mean travelling to a different part of town, but it's worth keeping an eye out to see exactly what's happening in a given area.
Automation and self-service machines will also be increased across the branch network, and there's a definite focus on using technology to lower costs.
While there has been no confirmation about any incentives or rewards Virgin Money will offer customers, there are likely to be linkups with other familiar Virgin services such as their broadband and travel divisions.
One thing at least will remain the same for faithful customers of Clydesdale Bank - their own bank notes will continue to be issued rather than being rebranded.
Opportunity to start afresh
Like all banks, Clydesdale and Yorkshire have had their fair share of controversies over the years, and rebranding is an opportunity to start with a cleaner slate.
For instance, in 2014 customers of Yorkshire Bank were impacted by a severe IT problem when they neglected to renew their domain name, while in 2015 Clydesdale were issued with a record £20m fine for failing to handle PPI claims properly
CYBG have closed branches like other traditional banks have, but it launched B in 2016 as a rival to digital banks which began springing up at around the same time.
A year later they added credit cards to B's repertoire, which was an excellent comprehensive option at the time.
While the rebranding of CYBG to Virgin Money will be undertaken gradually, it's certain the disappearance of two long-standing banking names in England and Scotland will be mourned by a good proportion of their customers.
Search current accounts, credit cards and personal loans from all the major banking groups with our dedicated comparison tools.