No branches have been named as earmarked for closure yet but will be named later this week once branch staff have been notified.
TSB have promised to invest more in digital channels and other ways of banking such as in-branch automation.
The news comes a week after the bank was roundly criticised in a review of their major 2018 IT failure.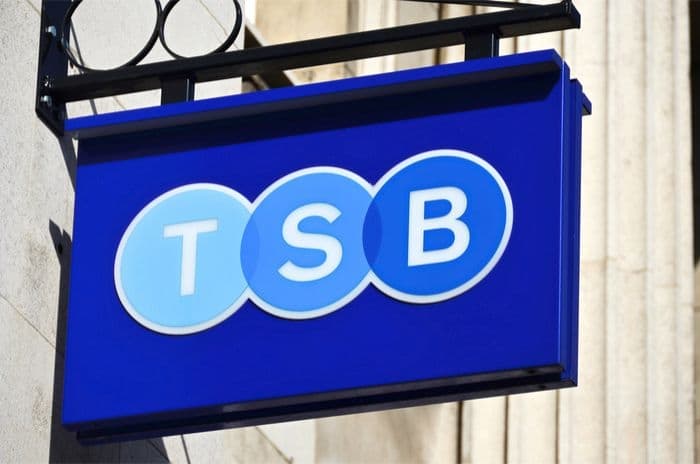 Reshaped branch network
However TSB attempt to frame this announcement, it still represents a substantial cut to the number of branches on high streets across the UK, with their presence reducing from 540 branches to 454.
Nor have they stated this will be the end of potential branch closures. The new chief executive has refused to rule anything out as the bank attempts to revive their prospects.
TSB's rationale comes from their suggestion they have more than double the UK average of branches per 10,000 customers, and that they will maintain a branch network which is geographically dispersed.
They also say they have undertaken a detailed review of usage, the needs of vulnerable customers and the proximity to other free to use ATMs and Post Office branches.
Even so, this is unlikely to appease any affected customers, especially if TSB's methodology leaves customers who believe their branch should be protected without one.
Digital focus
TSB's reputation was deeply impacted by their April 2018 IT migration which cost them £330m in compensation, fraud and expenses.
Their chief executive was replaced, and this new strategy is the result of a concerted effort to bring the bank back to profit while also focusing on technological innovation and automation within branches.
For example, they identify the 'Aspiring Middle' consisting of working families, money balancers and customers with variable incomes as their target market who expect a digitised yet personalised experience.
So, they plan on being more digitally focused by investing over £120m in digital channels and branch automation. They highlight the following aims:
�€ï¿½ Enhanced functionality on new mobile platform
�€ï¿½ Reduce time to open a current account from 7 days to 10 minutes
�€ï¿½ Give customers ability to complete self-service transactions in real time
�€ï¿½ Improve number of digitally active customers to 75% over three years
These aims will certainly help them compete with digital challengers like Monzo and Starling Bank, but it remains to be seen whether they receive a customer backlash for cutting yet more branches from the high street.
Banking on high street
Hundreds of bank branches have closed over recent years, with a steady stream of banks opting to withdraw in-branch services in unprofitable areas. RBS have been one of the main offenders, closing a quarter of their remaining branches back in 2018.
It's certainly true that branch footfall has decreased as the rise of digital banking has taken root, and bank branch visits are set to be outstripped by mobile app usage by 2021.
However, when banks close a branch in a given area, the free to use ATMs attached to them are closed too, exacerbating the problems of access to cash in remote areas where bank branches are less likely to prove profitable.
Seen in isolation, TSB's closure of another 86 branches may not be seen as too problematic. Yet when we look at the sheer scale of branch closures in the last decade, it becomes part of a wider issue. While TSB act to cut costs and improve their balance sheet, accessing cash for the most vulnerable becomes a bigger problem.