29 Lloyds Bank branches will close including those in Towcester, Faversham and London Regent Street.
Meanwhile, Halifax will close 15 sites including Market Harborough, Rugeley and Hinckley.
These 44 closures are in addition to previous announcements, so the branch footprint of Lloyds Banking Group is much lower than it was a few years ago.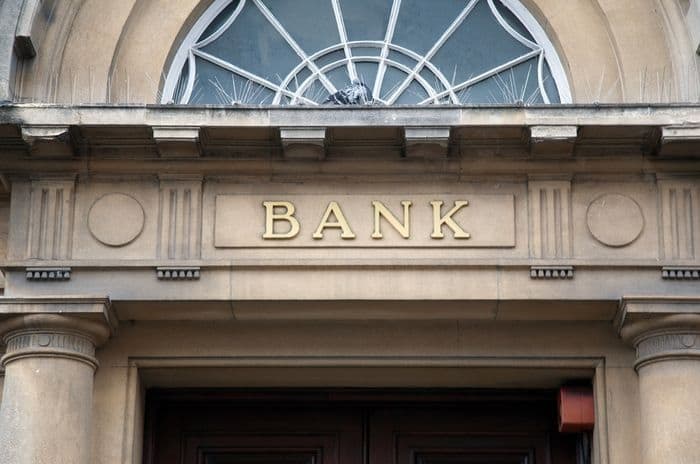 Credit: Kevin George/Shutterstock.com
Branch closures
The news that 29 Lloyds branches and 15 Halifax branches are set to close is on top of previous closure schemes in the last few years.
151 branches were closed in 2018 and 2019 while another 56 branches closed their doors between April and October 2020.
By the end of the year, the number of branches the Group has will be left at:
779 Lloyds Bank branches
560 Halifax branches
184 Bank of Scotland branches.
The 44 branches earmarked for closure are set to be shuttered between September and November 2021, although specific dates will be announced for each so affected customers should check details for their branch.
The Lloyds branches to close are: Bournemouth Westbourne, Cardiff Rumney, Northwood, Stony Stratford, Morley, London Regent Street, Oakham, Brixham, Quinton, Berkeley Square, Brighton Preston Circus, Gants Hill, Halstead, Holsworthy, Henley-on-Thames, Hendon, Kempton, Towcester, Tadley, Kentish Town, Bromborough, Cheltenham Bath Road, Haslemere, Newport Maindee, Sedgley Dudley, Mildenhall, Faversham, Leeds Horsforth and Church Village.
Meanwhile, the following Halifax branches will close: Manchester Cross Street, Chesterfield Central Pavement, Plaistow West Ham, Pinner, Chesham, Cheshunt, Rugeley, Upminster, Market Harborough, Chertsey, Fleet, Harpenden, Potters Bar, Kenilworth and Hinckley.
Digital banking
According to Lloyds Banking Group, the number of users banking digitally has increased by over four million in five years.
18 million Group customers are currently digital users, with 13.6 million of those actively using banking apps to manage their money.
In contrast, they say in-branch transactions fell by 10% per year in the five years to March 2020 and have fallen further since.
These figures suggest the latest round of closures isn't in response to the coronavirus crisis, although in-person banking has fallen significantly across all banking groups due to the renewed push for customers to bank digitally and stay away from branches were possible.
Branch reductions
Lloyds say these branch reductions leave 90% of their customers still able to access a branch within five miles of their home.
Yet it's difficult to see the Lloyds Banking Group closures in isolation when we have had similar announcements from Santander (111 branches closing by end of August) and HSBC (82 branches closing by September) in recent months.
Hundreds of branches closing this year alone means less choice for customers who want to bank in-branch, forcing them to travel further to a branch with their current bank or switch current accounts to a bank within their area.
Even this isn't straightforward though. Thanks to the rate of closures, there are now five constituencies across the UK with no bank branches at all according to research from Which.
The seemingly unavoidable switch towards digital banking comes with another pitfall: the removal of free-to-use ATMs in local communities.
This ongoing concern has been highlighted numerous times by the Access to Cash Review, with a recent intervention pointing out the idea of more retailers offering cashback runs the risk of putting more financial pressure on small businesses.