VIRGIN Money finally acquired infamously credit crunched Northern Rock at a snip this week.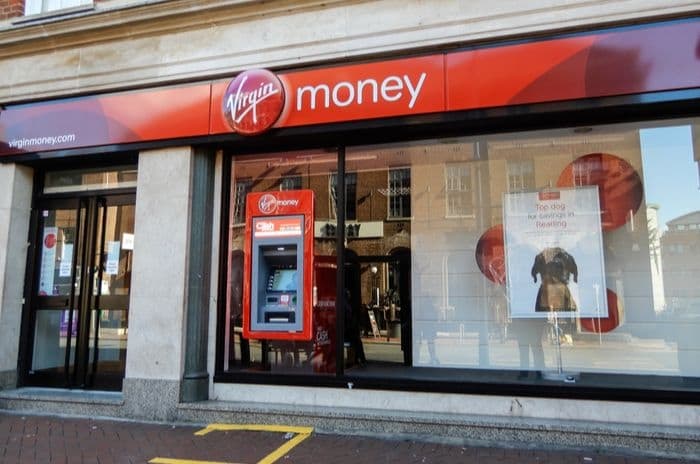 Credit: Roger Utting/Shutterstock.com
If you already have a Virgin Money credit card how could the change affect you?
Branch help
Most substantially, Virgin Money credit cardholders who have previously managed their accounts exclusively online may be able to get help in branches as a result of the Northern Rock sale.
Unfortunately, only some of Virgin Money's three million customers will be able to benefit: Northern Rock only has 75 branches.
Even the comparatively small number of branches does exceed Virgin Money's stated ambitions and comes as a welcome extra for consumers, however.
When Virgin announced their intentions to create a high street bank at the beginning of 2010, after the purchase of the West Country's Church House Trust bank for £12.3 million, they said they intended to create up to 70 banks by 2015.
Not all high street banks and building societies offer help for their credit card customers in branch but given the symbolic value of Virgin Money consolidating their offering with Northern Rock's we'd guess they'd be more likely to than most.
Virgin has promised not to close any Northern Rock branches.
Better rates?
There has also been some speculation that integration will mean better rates for credit cardholders as Virgin Money capitalises on its new position in the marketplace.
As of October 2010, Virgin Money's credit card programme has been the firm's "real driver of profitability", according to their officially released accounts.
Much of Virgin's turnover is derived from credit cards with income from the division rising some 18% to £77.6 million in 2009, compared to £65 million in 2008.
The company claims that keeping its credit cards in a competitive and "prominent position" in a busy market has ensured their success and that's born out by their strong place in the market - offering some of the top 0% balance transfer cards (available to view here) and exclusive rewards such as money off Virgin holidays.
Virgin Money credit cardholders could also potentially get preferential rates on the new bank's new savings accounts.
The Virgin cash ISA and deposit account, which pay just a 0.1% rate, are hardly an incentive for brand loyalty currently.
Northern Rock, on the other hand, offers an instant access cash ISA account with a 3% interest rate and another two year fixed rate cash ISA with a 4% rate, both top rates for their account types.
The Little Rock kid's accounts are also top of their category, offering rates of around 3% on both instant access and fixed rate bond deals.
What about Northern Rock customers?
Northern Rock customers will have the potential to be accepted for credit cards more easily after the move; providers often prefer applicants with whom they have an existing relationship.
In the short term, they'll get more details about the takeover in the post in the New Year.
Virgin have already emphasised that there will be no changes to the terms and conditions of the accounts, however cardholders do have some rights in provider takeover situations in any case.